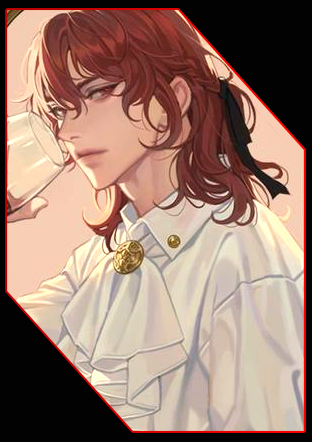 ✧ ʏᴏᴜ ᴀʀᴇ ᴍʏ ɴɪɢʜᴛᴍᴀʀᴇ ✦
Original poster
Roleplay Invitations

One on One Roleplays
Posting Speed

A Few Posts a Week, Slow As Molasses
Writing Levels

Advanced, Prestige, Douche, Adaptable
Genders You Prefer Playing

Male, Female, No Preferences
Playing Style- Passive or Aggressive

More Aggressive. I expect my partner to be the same, though.
Favorite Genres

Romance, Science Fiction, Modern, Fantasy
Genre You DON'T Like

Furries (Anthropomorphic Creatures), Monsters (Slimes, Tentacles, etc)

​
Time's still moving... a chronic nightmare...
A never-ending, descending dark hell...​
The year is 1942, a year of significant martial strife and chaos. The infamous, Second World War is in full effect, with the Axis Powers asserting dominance in both central Europe and in the Pacific Ocean. As Axis forces surge across the civilized world, the Allied nations fight tooth and nail in a desperate bid for their own freedom. Yet, as military forces surge across the battlefields of Eastern Europe, few know that a secret battle is about to take place...
Welcome to Leningrad, a city that has been forsaken by God himself, caught in an endless waltz of corpses set to the tune of machine gun and artillery fire. It is in this deplorable ruin of a city that the next Holy Grail War will begin. As the advance into Eastern Europe slows, German forces become increasingly desperate to obtain the power of the Holy Grail for themselves...
It is time for the Crimson Holy Grail War.
​
What is this?
This is an interest check thread for an eventual roleplay set within the Fate universe. Unlike most Fate roleplays, this will not feature any PvP, but instead will feature two teams, one controlled by players (Allies) and the other as NPC enemies (Axis). The format will be similar to that of Fate/Apocrypha, where two of each servant class will exist within the roleplay. No knowledge of any specific Fate series will be required.
Who can I play as?
You can either play as a master (OC), servant (canon) or both provided there is enough room. This is subject to change based on the interest level gained.
Servants:
For servants, there will be strict rules on what can and cannot be played. The majority of canon servants from all Fate-related series are permitted, with few exceptions. If you would like to create a new version of an already existing servant, or change the Noble Phantasm/skills of an already established servant, you are more than welcome to customize them to make them more interesting and unique to play. OC servants are on a strict "ask first" basis. I may allow them, provided there are enough unique ideas to make the character well-rounded and interesting.
Masters:
All masters come from any member state of the Allied nations during World War II. Whether they are civilians sent to the Holy Grail War because of their magic ability or actual soldiers/military combatants is up to you. They can be any age, ranging from fifteen to fifty. Both male and female are permitted. Ask if you have any questions on what is and isn't acceptable.
What writing level are you looking for?
This is an advanced roleplay, meaning that all posts must be at least 4 paragraphs in length. Correct grammar and reading comprehension is a must. If you are reading this and are getting bored of reading so much, then this roleplay probably isn't for you.
How many players?
I'm looking for at least four other players to get started, with a maximum of ten to twelve players. I may open this up to more players depending on if I can find reliable co-GMs to work with me.
I see there is a Discord, is it req-
Yes.
I will not consider you unless you are on the Discord server. It is simply easier to communicate and keep track of players as a GM when they are involved on the server. This roleplay will not have a dedicated OOC board, so we will be using Discord for all OOC communications.
Last edited: