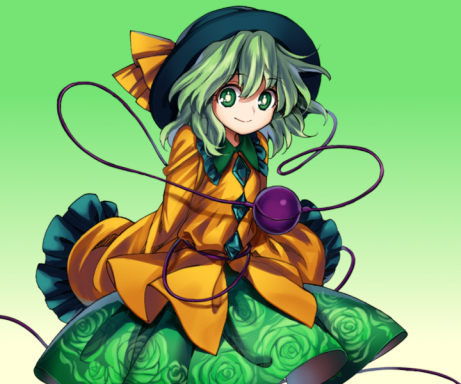 Subterranean Rose
Original poster
Invitation Status

Looking for partners
Posting Speed

Speed of Light
Multiple posts per day
1-3 posts per day
One post per day
Multiple posts per week
1-3 posts per week
Online Availability

6 - 10 PM, Eastern Standard Time
Writing Levels

Intermediate
Adept
Advanced
Adaptable
Preferred Character Gender

Male
Female
Primarily Prefer Female
Genres

Magical girl, action, science fiction
Quin's Partner Search (RWBY Edition)
Hello and welcome to my partner search! If you enjoy...

Exploring RWBY through AUs
Creative weapons and crazy fight scenes
Detailed OCs and/or thoughtful modification of canon characters
Character and relationship development
Romance and redstar content

... then you've come to the right place! Read on!

RWBY-specific:
I get excited about my RWBY OCs. I relish details like how a weapon folds, what an emblem looks like, or what rules and inconsistencies could govern a character's behavior. I spend time fine-tuning their semblances to fit their personalities and look cool. Lately, I think about how I could best entwine their fighting style with who they are.

If it appeals to you to make details like this, you probably get as excited about your RWBY OCs as I do! That means good things for our potential partnership.

General:
I prefer F/F pairings, although if we double, I'm open to running both an F/F and M/F pairing.

I write two to four paragraphs per reply, and prefer short and sweet posts (though generally not one-liners) over novels. Due to my schedule, I post one to four nights a week, multiple posts per night if you reply too.

I like chatting OOC - where the plot's going, what the world is like, maybe even becoming friends.

REDSHIFT // canon x canon in progress
It's widely accepted in RWBY that semblances reflect a Huntress's character, but less often mentioned that her weapon reflects a lot about her as well. Consider how Yang takes a direct approach in both life and combat, or compare Weiss's elegant rapier thrusts to her refined personality. Change a character's weapon, and their entire fighting style shifts with it - and what soul does that new fighting style reflect?

In this RP, we'll each play two members of Team RWBY - each with another teammate's canon weapon, and the changes to fighting style, character, and semblance that follow. The result will be a refraction of the character through the lens of her new weapon; she'll have her canon counterpart's basic backstory and appearance, but everything else may be deliciously changeable. I am imagining we start the RP arriving as freshmen at Beacon, although I'm also open to other ideas.

I am open to any ships between members of Team RWBY, with the exception of Enabler (Ruby x Yang). No OCs should be present in this RP - modified canon characters only.

ALABASTER // innocent x contracted in progress
Instead of Grimm, Remnant is infested by Angels - jumbles of white that trade favors with humans. If a human doesn't deliver their promise, their Angel slithers into their home, charring their skin and burning their heart. In their wake are feathered scars and ash fields, but also some of Remnant's greatest advancements. Children that were warned away from Angels might seek them out as adults.

Huntsmen and Huntresses are radicals dedicated to slaying Angels. Viewed by some as meddlers with divinity and others as liberators of the desperate, they train their bodies and minds at combat schools. Anti-Angel talismans are hung around campuses (with disputed effectiveness and morality), and students work in teams so their unity might protect them from Angelic influence.

It's rare, but not unheard of, for a Huntress or Huntsman to contract with an Angel. They might've made the choice in hot passion, or coldly calculated what they'd ask. Regardless, there was no other way for them to get what they needed. And regardless, Angels who contract with those who'd harm them grow irrevocably, monstrously harder to kill.

One of us will play a Huntress who contracted with an Angel, and the other will play her partner, who's only ever heeded warnings about Angels. Doubling is allowed, and we can use OCs or canons.

UMBRA // synthetic x human // heiress x revolutionary
In a world of neon ammo and chrome skyscrapers, Huntsmen and Huntresses are made - synthetic humans with synthetic auras and semblances, and synthetic souls to match. They fight so humans and faunus don't have to, but the more the synthetics observe the ones they're protecting, the more they realize they're a warrior caste barred from much of normal life.

The robots are created by massive conglomerate corporations. Two dozen of these control commerce and law on Remnant. In the human world, the heiress of one corporation is forced into a partnership with an infamous anti-corpocracy terrorist in a power-grabbing deal. This pair, in an effort to cleanse their surroundings of Grimm and corporate enemies, will converge with a synthetic and a human who sympathizes with her plight. Can they change the system? And how will their struggle change them?

Can be with canons or OCs. If with canons, which character has which role is up for discussion, although I am hoping for Freezer Burn (Weiss x Yang) and Ladybug (Ruby x Blake) pairings.



DAYBREAK // gang leader x aura scarred // artificer x aura breacher
Remnant's apocalypse came in waves - much of society is gone, some is in ruins, and a little is preciously, delicately intact. Our characters live in a settlement constructed from rubble, with scarcity as the norm and gangs wandering, ruling, taking. Somewhere between hope and hopelessness.

How the apocalypse happened is up for discussion between us, but what's for sure is that it did... something... to people's auras. In addition to its normal functions, aura can now be used to peer into some great psychic maelstrom, offering comfort, insight, and even brilliant flashes of power. But this maelstrom is howling - hungry - and nobody knows what it wants in return.

Amidst the ruins are four people whose actions will control the settlement's fate:

The gang leader. She and her compatriots own the streets, although that ownership isn't unchallenged. Grimm and rival gangs threaten from outside, and from within, her second-in-command owes a lot of debts that they can't pay, and has promised the gang things they can't possibly deliver. How far will the gang leader go to protect who or what she loves most?

The aura-scarred. Maybe it's because the apocalypse changed her soul on a fundamental level, or because the psychic maelstrom whispered in her ear. The aura-scarred has psychic abilities beyond that of other aura users' - visions and soul-to-soul puppet strings. However, the maelstrom has a special path in mind for her, and she knows it.

The artificer. People bring her the weirdest things (or does she barter with those untouched by the apocalypse?), and from them, she stitches together weapons, prosthetics, tech. Her workshop connects her to others as much as it isolates her. Estranged, her goal is to invent something that leads to a way back before the apocalypse - or a way forward.

The aura breacher. She's brought direction and hope to her followers, people struggling for answers after society fell. She can breach the boundaries between people's auras, as well as reach into the psychic maelstrom. She understands the importance of hope and strives to impart it to her followers, but is hope enough to keep them together and alive?





This is the tab about kinks, sexual proclivities, or whatever you want to call it. I'm fairly vanilla, but my likes are listed below.

Switches (as opposed to subs or doms)
Spanking
Light bondage
Dubious consent (not non-consent)
Penetration with toys
Futanari
Lingerie


Bold

means I really love playing it!

If there's something not listed on here that you'd like to play, run it past me in a PM. I just might be up for something new.

Note:

It's important to me that all characters in sex scenes are at least 18 years old, including canons.

If you've read all this and you're interested, drop me a PM! Please include the name of the plot you want to play, and do not comment on this thread.

There are no passwords you have to mention to me or anything of the sort. That said, I am trusting that you have read everything within these tabs. Thank you for reading my search, and I look forward to hearing from you!
Last edited: