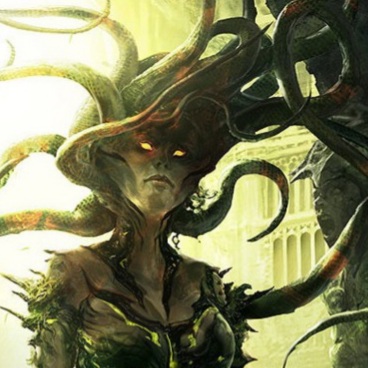 Returned from the Void
Original poster
LURKER MEMBER
FOLKLORE MEMBER
Invitation Status

Looking for partners
Posting Speed

One post per day
1-3 posts per week
One post per week
Writing Levels

Intermediate
Adept
Advanced
Preferred Character Gender

No Preferences
Genres

Urban Fantasy, High Fantasy, Epic Quest, Sci-Fi, Time Travel and World Hopping, Steampunk, Action/Adventure, Modern Drama, Mystery, Slice of Life, Romance, and many more.
CHARPS (CHAt Role Plays) are some of the most fun you'll have in a group roleplay. They're fast-paced, colourful, lively, and because of the speed of their format, the story almost feels like it's happening in real time!
So why don't we have more of them here?
Well, it's partly because we lack GMs
which to me seems silly, since a lot of you have GM'd, and some of you have even done it really well!
GM-ing, for those intimidated or confused by the title, simply refers to anyone who runs a roleplay and holds it together. The GM is usually the one who came up with the idea, but it's not unusual for a creator to pass their ideas off to another person to GM so that they can participate as a player. The GM keeps an eye on every player, makes sure there's some sense of story that continues, helps new players to find an entrance, bored ones to find an exit, and makes sure there's always something for the players to be doing. There's more, but these are the bare bones.
"Hey, that sounds like something I could do!"
You're probably right! And you should give running a CHARP a try! But just like any different medium, running a CHARP is slightly different from running a group here on the forums, which is why we've got this workshop to show you the ropes of being a GM in a CHARP!
But hey, I'm going to step back here and acknowledge that I'm not a CHARP-er. I understand the appeal, and I've enjoyed lurking on a few of Iwaku's CHARP events, but I'm not a group-rp person, I'm a forum-based One x One -er, and therefore I'm not the most qualified to advise you!
So!
Calling everyone! All
@Staff
, all
@Community Volunteers
, all roleplayers and GMs and writers and know-it-alls!
What's important to know if you're interested in running a CHARP? Share your wisdom!