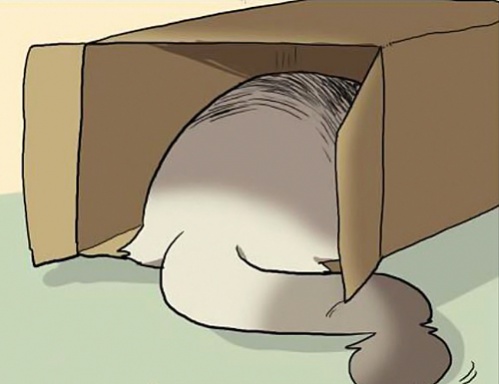 Cat Lady of Questionable Sanity
Original poster
Posting Speed

Multiple posts per week
1-3 posts per week
One post per week
Slow As Molasses
Writing Levels

Adept
Advanced
Adaptable
Preferred Character Gender

Male
Female
Genres

Action-adventure, adult characters, alternate universe, anime, crime drama, cyberpunk, darker themes, drama, dystopia, eastern, edo, epic quest, fairy tale, fantasy, feudal, futuristic, grimdark, heian, high fantasy, low fantasy, magic, modern, modern fantasy, modern scifi, paranormal, psychological, romance, scifi, supernatural, urban fantasy.

[tabs][tab=Overview]
In the midst of a warring states era Japan, there are multiple wars being waged. The longest-running war was perhaps that of humans and yōkai. With yōkai fighting amongst themselves for power, it was only a matter of time before humans got caught up in the mix. When human villages are plunged into terror, who better to call than the onmyōji to come and dispel the demons?
[/tab]
[tab=Cast List]
Name: Kiba aka "Itsuwari no Akuma" (Demon of Deceit)
Race: Wolf Daiyōkai
Gender: Male
Age: Nearly 200, appears to be in 20's
Skin: Pale
Hair: Black, medium-length
Eyes: Amber
Height: Around 5'10"
Weight: Average
Build: Lean-fit
Occupation: Trouble-maker
Best Skill: Deceiving, manipulating people
Worst Skill: Tactfulness
Personality: Tactless, a

daptable, cold, witty, cunning, detached, easy-going


Bio: Kiba is the son of Ōkami no Ryōshu (Wolf Lord), a powerful daiyōkai who roams, conquering other powerful demons. Few humans have ever come into contact with his father and lived to tell the tale, but many demon slayers have heard of him. Unlike his father, Kiba doesn't pursue strength and title. He doesn't typically harm humans, though mostly out of lack of interest and feeling they aren't worth the effort. He does, however, find pleasure in causing trouble for them, which is what earned him his nickname. No one has ever seen Kiba's true form. He currently occupies an abandoned shrine outside of a village.
Name: Asuhara Rei
Race: Human
Gender: Male
Age: 25
Skin: Olive-undertoned brown
Hair: Long dark brown hair, usually tied back in a pony tail by a thin ribbon
Eyes: Dark brown, almond shaped
Height: Tall
Weight: Somewhat thin
Build: Broad, large, long hands
Occupation: Priest
Best skill: Speaking in public
Worst skill: Sense of direction
Personality: Outgoing, very optimistic, very playful
Bio: TBA
[/tab][/tabs]
Bright light rose over the hills in the east, glowing so deep a fiery red that the hills became but a black silhouette. Slowly, the sun poked its head over the edge of the earth, throwing beams of golden light down onto the darkened world. On the west, a streak of dark blue dotted with stars, an almost black color transitioning into a purple, pink, peach, and orange sky. Trees in the forests breathed to life, stretching their branches up and out as the sunlight poured down on their leaves. Birds were singing their morning songs, telling the world it was time to wake up. Cicadas buzzed in the trees, their humming a constant reminder that it was summer. Splayed sparsely across the green landscape was a place which was hustling and bustling already even at sunrise.

The worn dirt roads were filled to the brim with people all scurrying like ants, going about their day. Vendors shouted to passers-by to buy their wares, carts roamed the already narrow roads, carrying items of different purposes. Men and women alike tended to the fields just outside the snaky rows of shack-like buildings that served as homes to the inhabitants of the village. At the far end of the road, where it began to lead into the countryside, there stood a small group of men. There were a few women and even children gathered there, watching the place in the distance where the road could no longer be seen. They were waiting for someone, a very special someone whom they had sent word to for assistance with a very particular problem.

For a while the village had been plagued by a demon. They had never gotten a clear visual of it, for it came in the night under the cover of darkness; and would take a villager. They had a suspicion as to where its dwelling was, an old shrine that no one visited not too far away, only just hidden in the first fringes of the forest.

They waited to greet the priest, settle him in, and further explain their situation before showing him to the suspected culprit.
Last edited by a moderator: