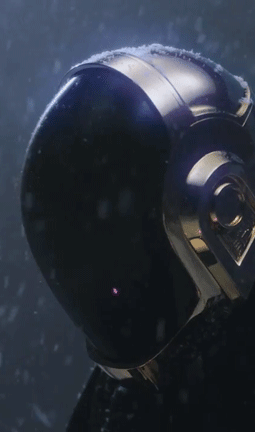 Nerd
Original poster
DONATING MEMBER
LURKER MEMBER
Invitation Status
Posting Speed

1-3 posts per week
One post per week
Slow As Molasses
Writing Levels

Intermediate
Adept
Advanced
Preferred Character Gender

Primarily Prefer Male
Genres

Fantasy, Sci-fi, Modern, Apocalypse, Action and adventure, Steampunk, Dieselpunk, People with Powers, some historical eras, lots and lots of other things. Feel free to ask.
It's the year 2255. Many races have made a place for themselves amongst the other denizens of the galaxy, including everything from humans to alfar to dádýr to tlak'lok. Peace between the many cultures has not quite been achieved, however, and there are dangerous, seedy corners on most every major planet.

This roleplay isn't about those.

Not yet.

This follows a small crew of one ship as they chart new routes and investigate unexplored systems, far from the reaches of pirates and criminals and other unsavory types.

At least, that's what they think. One never knows what might be out in space.
Icon is a cropped piece of art by tramauhh on Deviantart.
The original piece is here.
​
Name:
Aeson Gallagher
Age:
28 in solar years
Gender:
Male
Race:
Human
Face Claim:
Tyler Hoechlin
Physical Description
Aeson is of average height, with short and neatly trimmed dark hair and green eyes. He keeps himself fairly well groomed, but that isn't the most noticeable thing about him by far. No, his most distinctive physical feature is the "I murder puppies" scowl that is his unfortunate and unintentionally intimidating neutral expression. The fact that the only parts of his face he is frequently expressive are with his eyebrows helps exactly none.
As for his mannerisms, he has good posture but walks like a shy person, with his eyes lowered toward the ground and hands in his pockets or up his sleeves. He tries to gesture with his hands when he speaks for any length of time, but typically aborts the gesture before it's even really started.
Modifications/Tattoos, if any:
"
Live Long and Prosper
" in Vulcan down his spine
Asian-style red dragon full sleeve covering his right arm
No modifications or noteworthy scars
Personality Description
Diligent
(
+
) - Anything Aeson chooses to do, he commits to. He does everything, from work to play to something as simple as listening to someone share a story, with the same single-minded and attentive focus.
Realistic
(
=
) - Aeson is a realist at heart. If posed with the infamous question about the glass, he would respond by asking what exactly is in it.
Self-Depreciative
(
-
) - Aeson is far harder on himself than he has to be, hyper-aware of his own flaws and the mistakes he makes with no idea how to fix his own behaviors. This shows in that he tends to apologize too much for his own mistakes and is often awkward about accepting compliments.
Efficient
(
+
) - If one asks Aeson to do something, he does it with as little delay as possible. He doesn't do procrastination, and he doesn't appreciate it in others.
Analytical
(
=
) - When it comes to external situations, Aeson is excellent at assessing problems and thinking them through to find a reasonable solution. This brand of thinking leaves him at a loss when it comes to dealing with emotions and emotional situations, however, including or perhaps especially his own.
Stoic
(
-
) - Aeson's a difficult person to read, even if he's comfortable with a person. This makes him a naturally excellent liar, and he's not above using that skill.
Extroverted
(
+
) - Despite his general awkwardness in social situations, Aeson does genuinely enjoy being around other people and does genuinely like listening to them. It's even more enjoyable if he doesn't feel pressured to respond.
Logical
(
=
) - Aeson prefers to weigh the pros and cons before making decisions, tends to react to things in a reasonable and sometimes cold manner. People who are guided by emotion make little sense to him no matter how many questions he asks, so he tries to avoid them.
Socially Awkward
(
-
) - Socialization has never been one of Aeson's strong suits. His lack of knowledge about how it works combines with his insecurity to deepen the problem.
Strengths:
Trained as a doctor, and is knowledgeable about the anatomy of species other than humans
Detail-oriented mindset
Attentive
Intelligent
Weaknesses:
Incessant worrier
Pacifistic to the point that violence makes him uncomfortable
Socially awkward
Easily embarrassed
Fears:
Being buried underground, fucking up simple social rituals, fucking up while treating a patient, fucking up in general
Other:
Pansexual
Has a younger brother, Oran, 25, who he exchanges vid messages with
♠
Name:
Cárunó'kita Malrue, goes by Carlisle
Age:
26 by Solar Years, (Dádýr do not use rotations to indicated age)
Gender:
Male
Race:
Dádýr
Physical Description:
Short to human male standards, average to his race, about 5'7". Has long, pulled back black hair (braided often) with a tanned complexion (spots look slightly lighter). His eyes are a green hazel and keeping clean is very important to Carlisle. Keeping clean in his culture is a sign that you value your own well-being and is important to keep their biolumin spots bright. Carlisle has had a lot of different experiences with meeting new people, and has figured being polite but shy usually works the best. That, and he may be a huge scaredy cat. Thus, he usually has a small smile on his face or a thoughtful expression. Dádýr have very expressive ears which they have little control over, so if he's smiling but his ears are pulled back that's an indication he's nervous and wishes to be elsewhere but doesn't wish to show that.
Modifications/Tattoos, if any:
Fell down a kapok tree when he was younger and has a lot of scars along his back and his left arm to indicate how brutal the fall was. Many of them have faded to near nothingness, but along his back are the worst remains of gashes.
Personality Description:
Knowledgeable (
+
): Has a talent for retaining information and is an expert in his biological studies. Also picks up new skills fairly well if they're tactile or memory based.
Adaptable (
+
): Is a quick thinker and will adapt to new situations much better than people normally would. This applies under stressful situations (depends on context).
Thoughtful (
+
): Is very observant and aware of other people's needs. Will keep other's emotions in mind when acting on his own accord.
Excitable (
=
): Although viewed by some as a negative trait Carlisle excitement for new discoveries got him through schooling. On the other hand, it's also gotten him into a fair bit of trouble in the past.
Reserved (
=
): Although a great listener he doesn't like to talk much about his own thoughts and would rather not be a voice in important matters unless he's of knowledgable value.
Ascetic (
=
): Very strict when it comes to keeping to his culture's morals and religion. If there is ever a conflict with this he will be exceedingly stubborn.
Fearful (
-
): Will shy away from large conflicts and fights, especially actual violence. He's pretty weak.
Expedient (
-
): Downside to his adaptable nature is that in stressful situations he becomes a much different person. He will go for the logical choice and seem to lose his care for emotional matters.
Self-Conscious (
-
): Worries often what others think about him and his tendency to cleanliness has also lead to some vanity.
Strengths:
Very Aware
Expert Biologist, top 5% of his graduating class
Handles stress well
Weaknesses:
Quick to frighten
Avoids confrontation
Fairly weak
Fears:
Large carnivorous animals
Loud, aggressive people
Being ostracized because of his sexual orientation
Heights
Other:
As gay as it gets and has spent so much of his life travelling and in school he's had barely any love life. Lots of unrequited crushes, though. Dádýr have large families but due to their current trend to send children abroad at young ages, they don't build strong familial bonds. Thus Carlisle has had many friends, but his constant travel has made most of those connections wear thin. He grows his own biolumin plants to eat and when he's really lonely he'll talk to them.
♣
Name:
Lau'ros Vanthe, simply goes by Laura
Age:
23 years by Alfar standards, the rough equivalent of 35 solar years
Gender:
Female
Race:
Alfar
Face Claim:
Alana Bunte
Physical Description
Laura stands at almost exactly 5'5", which is a bit tall for members of her species. Her skin is blue, closer to navy or azure than straight blue. The patterns on it look like irregular spots and cover much of her body, dotting the "T" of her face and her back, belly, and chest, along with the outside of her arms and legs. They're in several mixed shades of lighter blues. Her eyes are blue-green, contrasting in an appealing manner with her skin, and her hair is short, uniformly cut, and dark in color.
Laura tends to slouch when she sits and drum her four fingers on nearby surfaces or fiddle with her mods when bored. She always sits with one or both legs folded under her while she's piloting or concentrating.
Modifications/Tattoos, if any:
Her right arm is partially modified in a purely decorative fashion, a pattern of black metal and turquoise lights covering the underside of her arm
Her right hand is modified in a similarly patterned fashion, but the metal is also meant to increase the durability of that hand
She has several scars dotting her arms and shoulders, from what seem to have been claws
Personality Description


Empathetic
(
+
) - Laura is capable of a surprising degree of empathy and understanding when it comes to other people and their motivations.
Sarcastic
(
=
) - One might call her either witty or bitchy for this aspect of her behavior, but Laura tends to respond to questions/statements she considers to be stupid with sarcasm.
Hot-Headed
(
-
) - It's quite easy to piss her off, and it's not always apparent that one has. Time usually cools her temper, and she's usually willing to apologize if she feels if she's in the wrong. If she doesn't feel like she was the antagonizer and one wants to patch things up, a small gift of treats or some other food item works as a peace offering.
Confident
(
+
) - Laura is very self assured, a strong person who knows what she can do, what she cannot do, and what her limits are. She's usually the person who initiates conversations, as well. Usually by asking some strange question about life, the universe, or philosophy, as she hates small talk with a passion.
Confrontational
(
=
) - If Laura has a problem with someone or something they're doing, they will know about it and they will know exactly why she has the problem.
Blunt
(
-
) - When stating her opinions on a matter, Laura spares no one's personal feelings. She doesn't beat around the bush, doesn't gently broach a subject, doesn't bother with lies or giving an answer someone else wants to hear.
Tough
(
+
) - From her resistance to pain to the strength of her will and her ability to bounce back after a distressing experience, Laura is a tough sonuvabitch and proud of it.
Cunning
(
=
) - Laura chooses not to lie, but that doesn't mean she tells the whole truth and it certainly doesn't stop her from being clever. She's got an inventive mind and an eye for tactics.
Rebellious
(
-
) - Laura actively opposes taking direction, especially from someone she doesn't like, and ordering her to do something is one of the surest ways to guarantee it is not done on your schedule.
Strengths:
Adept pilot
Trained as an engineer
Leadership ability
Tactical mindset
Weaknesses:
Short tempered
Incapable of diplomacy
Doesn't take orders well
Fears:
Dying alone, losing someone she cares about, insects but especially ones that fly
Other:
Bisexual
No family she is close to, several friends she keeps contact with
♥
Name:
Kaya, states no surname.
FC:
Flaviana Matata
Age:
33 in Solar Years
Gender:
Female, but feels 'feminine' and 'masculine' traits are unnecessary.
Race:
Human
Physical Description:
6'1" and buff, Kaya is a force to be reckoned with. Her skin is tough, scarred and calloused, showing her years of combat and hard labor. Both of her eyes glow a deep, dark green showing her cybernetic implants. Her hair is kept short and has been that way for most of her life. Her face usually remains neutral, but due to the ways her eyes are set she seems to always be disinterested. This is completely untrue. She holds herself with the utmost confidence, but there's a noticeable calculation of her steps. She's constantly on edge, able to switch into a fighting stance if need be.
Modifications/Tattoos, if any:
Has two cybernetic eyes, the right side of her face having been badly burned and needing complete replacement. The other eye was cut beyond repair but the skin around it was able to heal. May have more cybernetic bits, like fingers that got blow/cut off, not sure yet. Has the Adinkra symbol for valor on bravery on the lower nape of her neck.
Personality description:
Alert (
+
): Very observant and aware of what's going on, will notice many details that most would miss. Will react before anyone else.
Clear-headed (
+
): Doesn't let emotions cloud her mind, and when not having a lapse she can focus extremely well.
Purposeful (
+
): Will get a mission and finish it with almost excessive efficiency.
Organized (
=
): Usually works in her favor but can get almost obsessive, ties into his negative trait.
Outspoken (
=
): Will speak her mind on some topics, even when it's a time where it's best to keep quiet. (If someone bad mouths one of the gang..)
Businesslike (
=
): When she's got a job, the job comes first. This can also mean she will risk her own well being (not sleeping or eating for example).
Haunted (
-
): Her path is one littered with bones and screams. She can get triggered, and will sometimes avoid sleep in fear of dreams.
Obsessive (
-
): Sort of related to the 'haunted' trait, she will become obsessive with getting tasks done to avoid thinking of disturbing thoughts.
Blunt (
-
): Rolls a bit with being outspoken, and she can be blunt. She's not horrible about it, but, well, don't let her know all your secrets. She may blurt out something you wouldn't want her to.
Strengths:
Extremely good at defensive and aggressive matters
Weapons and fist-fighting expert
(Mostly) Has great mental control
Weaknesses:
Once she's lost control, it's hard for her to regain it
Blunt (gosh Kaya you don't say those things!!)
Can be triggered unexpectedly
Fears:
Her Past
Losing those she loves
Other:
Okay I know I didn't make her sound like a mama bear BUT SHE IS ONE I SWEAR
​
The shrill alarm from her holoclock woke Laura up quite abruptly, and in her haste to get away from the source of the noise, she completely annihilated any order her bed covers may have retained and ended up on the floor. The impact was jarring enough to clear any of the remaining fog of sleep from her mind. Picking herself up with an irritated grunt, she turned off the clock (punching a holographic button was nowhere near as satisfying as punching an actual alarm clock) and threw the blankets back onto her bed. Why the fuck would she turn on that awful alarm--right. People were coming. New crew members were coming. She had to get up early. Be presentable and shit. Now, normally she would ignore such stupid directions, especially when they come from a pompous ass like her boss, but she liked to fly and he had the power to remove her license, so. Presentable she had to be.
Casting one glance around the lived-in messiness of her cabin, she determined that if Pioneer Tech wanted her fucking room cleaned, they could do it themselves. It was a nice room, all new and sleek metal, the space comfortably heated to a temperature she set. Her bed was pretty comfortable, occupied an entire corner, and could be folded up if more space was needed on the floor. All the shelves in the room were littered with tools, various bits of tech, technical projects, and datapads that contained all manner of reading material. The space wasn't outright dirty, but nor was it organized.
It was highly doubtful her boss would take kindly to her not cleaning up herself, however, so Laura turned and headed into the small bathroom that was also apart of her cabin. It was a basic bathroom, really; a shower head on the wall, a drain in the floor, a sink, a mirror, a toilet, and some shelves for grooming supplies. Laura didn't keep many, herself. She took perhaps a bit too long in the shower, simply because she wanted to, then combed her hair and dressed in the neat navy blue uniform captains employed by Pioneer Tech were supposed to wear. It mostly blended in with her naturally blue skin. She hated wearing it with a burning passion.
Now that she looked like a functional and professional member of society, Laura headed up the ladder to the hall that connected the bridge with the dining area and served as the entrances to all ten of the separate crew cabins, then made her way down to the ship's tiny cargo bay and out onto the dock. There was a waiting area right near her ship's designated dock, so she headed there and took a seat on one of the hard couches.
Now she had little to do but wait. Lovely.
♠
Aeson legitimately could not remember the last time he'd actually slept.
He'd spent what had to be a full thirty six hours on various shuttles, trying to get from the colony he'd been living on for the last year and a half to the planet the ship he'd been assigned to barely a week before was on. And he had a serious problem with being unable to sleep on shuttles; he was usually too busy contemplating how much contact between himself and the person sitting next to him was acceptable and how much was awkward to relax enough for sleep. As it turned out, it was something he stressed over especially when completely exhausted.
So, Aeson could not remember the last time he'd actually slept and that was problematic. It wasn't that he was irritable when tired or anything like that; he simply looked even angrier than usual.
That's sure to make a good impression
, he thought sarcastically to himself as he stared at himself in the mirror. He'd wasted the credits on a decent hotel room, even though technically he only needed the room's bathroom. For perhaps forty five minutes, no less. Still, he needed the shower, and he needed the shave even more. He'd done both already along with other superficial concerns, and merely stood in front of the mirror, considering his looks.
He looked... sort of all right. Smelled fine. There were bags under his eyes and the scowl that seemed frozen on his face even when he was in a good mood was deepened by his exhaustion. Neither of those two things could be improved, really, so Aeson let out a deep sigh and contemplated the exact degree of his disappointment in himself as he put on the clothes he'd selected. He'd opted to dress professionally. The suit was very nice, black for the most part with neat silver pinstripes, and styled like ones worn more than two centuries before. He'd bought it at Oran's insistence ("
If I'm being forced to wear fashionable shit, dear brother, you are too, and old-timey is what's in. Fuck if I know why. Look at all these fuckin' buttons! Didn't they have zippers in the twentieth century?
") and it was easily the only professional looking set of clothes in his closet.
After finally getting the damn tie done up correctly, he collected his things (two bags and a large suitcase for the clothing he'd brought) and checked out of the hotel at the automated desk, then made his way down to the particular dock the ship he was to board was docked at. It occurred to him on the way that he was likely overdressed. The thought came with the familiar feeling of worry settling into his gut, worsened by his level of exhaustion. Dozens of questions and progressively more unrealistic scenarios featuring how his choice in attire could go wrong ran through his mind.
Spotting the alfar in the familiar Pioneer Tech uniform didn't ease his worry, because she was sitting alone, so it was reasonable to assume he was the first to arrive. 'Pretentious ass who arrived too early in a stupid suit' was not the first impression he wanted to leave on people he would be working with and likely operating on, so he made his way to a seat across the waiting room from the alfar and sat down. He could wait here. Yeah. Good plan. Gather his courage, perhaps.​
Last edited: