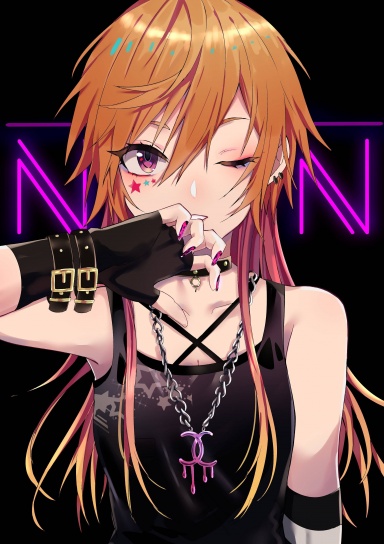 The Ball Python Queen
Original poster
Posting Speed

Speed of Light
Multiple posts per day
1-3 posts per day
One post per day
Multiple posts per week
1-3 posts per week
One post per week
Slow As Molasses
Online Availability

Depending on my schedule I am on at various times during the week. Usually most reliable after 5, though sometimes I nap. Weekends are a free for all schedule wise.
Writing Levels

Intermediate
Adept
Advanced
Adaptable
Preferred Character Gender

Male
Female
Primarily Prefer Female
Genres

Fantasy, Romance, Modern, Modern Fantasy, Possibly Sci Fi

Hello one and all and welcome to my romance guide! This is for people who maybe aren't that into romance and are trying it out, or just want to improve their squishy feels, this is the place to be. As someone who finds romance as one of their favorite things, I see a lot of people don't really understand how to pace things right, so let's start off with a little Do and Do not's list.
This is my personal opinion about the subject, you do not have to follow any of these things if you do not wish to do so.
-Try and keep things interesting! Not all couples are happy go luck 100% of the time. In fact, most of them are more like best friends, and if I think of my best friends sometimes saying we care means insulting each other, pushing each other around as well as being nice to each other and listening.
-Stretch it out! You can't just walk up to someone and expect to land a date. Unless your character is a flirt, you usually end up having to wait a few days, weeks, or even months.
-Love doesn't usually come at first sight. That is usually attraction. What makes things interesting is not having them fall in love at first sight. Heck, maybe they even hate each other. Who knows.
-Keep in mind the lore or plot of the rp. If you have two sides that are almost a second away from war and your character is super loyal to their side, they probably aren't going to fall for someone of the other side, ESPECIALLY if they have personalities that would conflict.
-Add some drama! Creating love tension or some form of competition is a good way to keep things exciting.
Χ

Don't

X
​
-Fall in love in 3 posts. It's dull, unrealistic and boring. Personally, when that kind of thing happens, I tend to get bored and stop replying. Wait for some time to pass.
-Spill all of your life secrets to someone you have just met. An obvious exception would be a character that is just that naïve, and usually the response isn't very positive, in fact it's kind of sad or creped out.
-Just jump into a romance without asking the person playing the other character. Usually that makes them angry and can get you kicked if they are mad enough.
-Have the sexy times all the time. They would be in pain. People are usually kind of like that, but not all the time. If your character only wants someone for that it's probably more attraction than actual love.
-Keep your character away from their life because they have to spend every second with their beloved or they might die. They have a life too, and sometimes they can be in the same room without canoodling.
-In public roleplays, ESPECIALLY OPEN AGE ONES, sexy times are not allowed. MAKE SURE THAT WHEN YOU WANT TO DO THOSE THINGS, YOU ARE IN THE PROPER THREAD AND WITH A PERSON OF THE SAME AGE GROUP. The staff will have to deal with issues such as this, so please, as a rule of thumb, keep it in your age group. You can easily tell who is in your age group by the color of the asterisk next to their name.

If it is blue, they are between the ages of 13-17

.

Everyone else under the red/pink star is 18 and above

.
-If you do write smutty scenes in open age rp forums, keep all sexy stuff under a spoiler tab indicating the correct warning on the top. Double check that you have followed the rule above as well, and you can keep on writing.
-Iwaku policy states that rp characters CAN NOT BE YOUNGER THAN 13 at any place or time during sexual roleplay. If they are younger it is considered child pornography and we will have to close it.
If you have any questions, comments, or concerns, feel free to message a staff member from the security department(if member related) or comment below
​