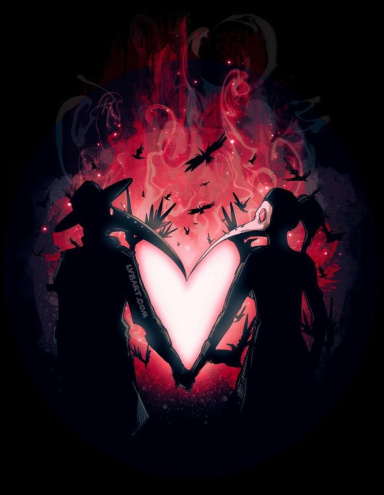 Bubblegum Bitch
Original poster
DONATING MEMBER
Invitation Status
Posting Speed

1-3 posts per week, One post per week, Slow As Molasses
Online Availability

Anytime, I have no life.
Writing Levels

Adept, Advanced, Douche, Adaptable
Preferred Character Gender

Male, Female, Transgender,
Genres

Fantasy, romance, slice of life, anti-hero stories, "you're our only hope", fandom non-canons, soft scifi, transhumanism, magical girls, horror, suspense / mystery, monster girls, fractured fairytales
Buttsex:
An In-Depth Guide
​
Sources:
1
,
2
,
3
,
4
,
5
,
6
.
Warning: the following guide + above links are NSFW. The links, especially, may contain NSFW images.
Welcome to Pahn's lesson on anal sex!
If you're interested in learning more about anal sex without watching hours upon hours of porn, check out the links I provided above. They're good sources of information. Please note that this guide is mainly based on my opinion, and that at the end of the day, you write however you feel like. I prefer realism especially when it comes to sex scenes, so that is something to consider as well.
For those innocent souls reading this who don't know what I'm talking about, anal sex is the sexual activity involving penetration of the anus, aka the butt. While it is somewhat controversial, it is becoming less and less so in pornographic materials and in erotic works. The most common instance would be between two males in gay porn/smut, but let's be real: everyone likes buttsex, men and women alike.
In this lesson, I will be talking about
realistic
anal sex. There are no magically lubed buttholes (sorry!) and I will NOT be delving into the "roles" of the two partners.
Getting Ready: Prepping Your Characters
I shouldn't have to mention this, but just in case: make sure that both you and your writing partner are up to it. Don't just spring anal sex mid-sex scene without talking about it first, that's just rude. Not everyone is comfortable writing anal sex (regardless of their personal experience) and you have to respect that.
Once you've talked about it with your writing partner, discuss how it will happen. Are both characters experienced at it? If so, then you can probably skip the prepping part and write a well-informed character putting their phallus into the butthole.
The first thing you have to consider if it's your character's first time is how they're reacting to the stimulation. Just like in real life, they have to be prepared for the invasion of the back door. Outside stimulation (pussy or dick, erogenous zones, etc) is a good way to get them to relax. Sudden, quick anal sex is not entirely realistic in my opinion, since the body is not ready at all. Once they are excited and really into it, you're good to go to play with the buns, hun.
Lubrification
Regardless of the genre or setting you're writing in, anuses do
not
self lubricate, unlike vaginas. The muscles are meant to be used to push things
out
, so pushing something
in
will definitely prove to be a bit more difficult. You thought the previous paragraph was silly? Well, if your character is relaxed and stimulated, the muscles will naturally be less strained. This doesn't mean the dick wielder will not need lube. Whether it be modern lube, fantasy-invented lube, or alien lube -- it doesn't matter much. It has to be slippery, and making both characters comment or think about it is a good way to make it more realistic, thus more immersive. Description of how they are both feeling and HOW it makes them feel physically are the key to immersive and colourful scenes. Reminder: blood is not a good lube unless it's kept warm and without much air contact.
One-Two-Three----What?
Many people will write anal sex as "one finger, two fingers, three fingers, dick time!" but it's not entirely necessary. For first-timers, going with one finger at a time is good, and it allows the receiving character to get a feel about what's coming (huehue). This is a great opportunity for them to realize how taboo it is, to think "OMG I'm really doing this" or "Aww yis so good please continue".
Alternatively, you can also write about sex toys. Dildos (they're an old invention, so even in medieval fantasy, it's totally doable!) are a common "first step", so if you want the characters to take it really slow or build it up over multiple scenes, this is a good place to start. Once again lube is important.
Something I find important in this part of the scene, is to mention the muscles and sensitivity. The anus has a ton of very sensitive nerves, and the muscles are part of what's contributing to the fun. Their tightness or looseness can give a great mental image of what's happening down there. Humans are capable of controlling (to an extent) those muscles, use that to your advantage when writing. The main difference with vaginas, is that anal canal is less accommodating. Vaginas are meant to be stretchy (for giving birth) but the butt isn't. Knowledge of anatomy is important: it lets you write scenes that, in real life, you might not have experienced but that you can still comprehend thanks to SCIENCE.
Pleasure and Orgasms
How your characters orgasm is entirely up to you and your partner. Like I mentioned earlier, discuss it out of character so that you're both aware of cues and such to create a maximum fun scene.
For male characters: the prostate is a great spot, but not all men feel it the same way. For some, it might feel really good without being an instant-climax button. For others, a few minutes of constant stimulation might do the trick. Just keep in mind that it's not a button you press with a phallic object and juices start flying. Vary it a little bit with more touching: kissing, genital stimulation, etc. Your character is not reduced to a butthole in need to fuck; outside titillation is important too.
For female characters: while they do not have prostates, the end of the vagina (basically close to the cervix) is still full of nerves that bring pleasure. Anal sex will arouse those nerves, along with those around the anus. Just like male characters, outside titillation is important. Bonus action for female characters is
double penetration
, which is the act of having both the vaginal and anal sex simultaneously. How those are "filled" is entirely up to you -- just keep in mind your writing partner and their preferences too.
I feel like this needs to be said: orgasms do not need to be the end point of a sex scene. If you decide to make your character climax, they can still work to make the other character climax, or you can stop the scene before either of them climax. Sure, it's fun when everyone cums to the yard, but realistically, that doesn't always happen. It's up to you and your writing partner to decide that, and ultimately write about
how
that affects your characters afterwards.
Safety - Even If It's Not Real
As I mentioned earlier, I aim to be as realistic as possible in this guide.
Never go ass-to-pussy. Just, don't. In modern settings, if you're using condoms, take a couple words to mention that your character is changing condom if they're going from one end to the other. It's just nasty otherwise, and if it were my character being fucked, I'd make them punch the dick wielder.
There can be poop. Feces. Fecal matter. GET USED TO IT. It's entirely natural. Realistically, if you want to avoid that, enemas are a thing. That's what pornstars do when they're about to get buttsex for the next couple hours. It's not necessary to mention, of course - who wants to talk about poop while they're writing a sex scene? But
sex is messy
. There are body fluids, sweat, poop, blood... It's completely natural. It's up to you and your writing partner to decide just HOW realistic you want it to be. The story is for you and them, after all, and if you want to completely ignore some aspects of it - that is your right and no one should shame you for it. Preferences exist for a reason, both yours and your partner's.
What Comes After?
That, my friend, is up to you. The end of a sex scene can shape the ENTIRE dynamic of your roleplay. If the characters are involved in a romantic relationship, then cuddling or kissing (etc) is a good way to end the scene. If they're strangers meeting in a strange land, cleaning up and shaking hands is another way to go. If you're writing anal sex in a kinkier aspect (BDSM and such), you may want to have the characters pick up their tools or clean up before proceeding to aftercare. It's entirely up to you, but keep this in mind: once your character's ass has been thoroughly fucked, they may want to lie down for a couple minutes, and sitting down may prove to be somewhat painful. It's all about the immersion and realism of it, and that is also entirely up to you and your writing partner.
I hope you guys have enjoyed this comprehensive guide, don't hesitate to ask questions! I'll do my best to answer them. I'd also suggest to check out
Astaroth
's
lesson on writing sex scenes
, it's very informative and fun!