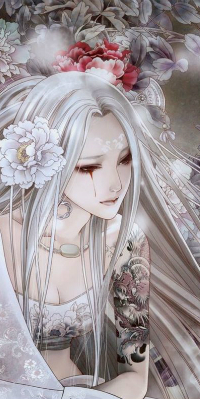 wandering thoughts
Original poster
Hello! I'm looking for one or two group roleplays to join. With the holidays approaching, I might have a bit more time and opportunities to roleplay. I didn't participate in any group roleplays for the past half of this year, but I want to try again.
A bit of info about me:
I haven't roleplayed in a group for around half a year, but I have experience in group roleplays for five years, on and off, and I have been continuously roleplaying one on one with a partner.
My posting speed would most likely be around one or two good posts a day at my fastest, and around three posts in a week at a moderate pace. I don't know if I can accommodate to a rapid-fire group roleplay just yet.
I enjoy discussing and planning with other roleplayers. Talking non-roleplay stuff in the OOC is fine with me too.
If there are any corrections others could suggest for my posts, I take those into consideration and would appreciate it if my own mistakes are pointed out.
I roleplay for enjoyment and relaxation. This is a means for me to deal with or work out my own inner issues and stress in a healthy manner if possible.
What I'm looking for:
An interesting plot of any of these genres:

fantasy

,

action

,

romance

,

drama

,

suspense

, or

horror

.

Fandom

roleplays are also alright with me, but I haven't played characters from fandoms in a while.
A roleplay where the members can collaborate with each other and the GM, and suggest or plan things out within reason.
An intermediate to advanced roleplay.