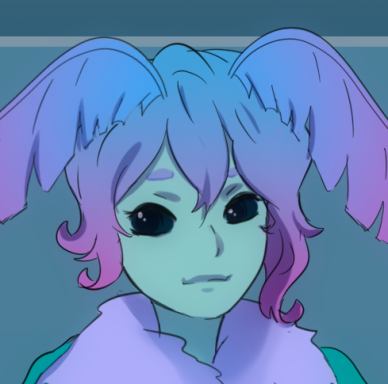 Planar Magican from Johto
Original poster
Invitation Status
Posting Speed

1-3 posts per day
One post per day
One post per week
Online Availability

Weekdays 3:00 pm - 9:00 Pm Weekends EVERYTHING !~!~!
Writing Levels

Give-No-Fucks
Beginner
Elementary
Preferred Character Gender

Female
Transgender
Primarily Prefer Female
Genres

Fantasy, Modarn Fantasy, Magical, Scifi

[tabs][tab=Overview]
SETTING
This RP takes place in a huge city called Rovical where technology has advanced so fast that the government and authorities have a hard time regulating it. As a result, Rovical is in a constant state of survival. The neighborhoods that are in this city are protected by these gangs, some are more hostile than others.
PLOT
All if the players will all be in this same gang, called Risen. The gang is passive and peaceful. It's well known for being his way. The plot is that some police from the government comes by and tries and arrests us.
CHARACTER
There are many races in Rovical. There are humans, of course, but there are also human like races like Dwarfs, Elves, Merfolk, Harpies, Kemonomim, and ghosts. There are also cyborgs and robots. Mix races are also very common so feel free to mix anything you want. Socially the only major divides are what neighborhood you are from and a thing call a Buyu.
BUYU AND AFTERLIFE
A Buyu is soul bond trait that determines what your soul does after you die and a who much you can control it if at all. After death every soul becomes a ghost/sprite, A Buyu helps to classify your ghost. Buyu's are split into three types: blue, red, and white. Blue is justice and calm will side with the god of life in the afterlife. Blue also entails a slight control of the soul after death and a more feminine inside. Red is logical and impulsive will side with the god of destruction. Red also entail no control of the soul and a more male inside. White is neutral and passive, siding with no one. White gives full control of the soul after death and can have a female, male, or no inside. The sex trait of the color doesn't affect your character's sex or sexuality it only affects the ghost in the after life. Ghosts roam the city just as the living do, just some without their own will.
Made with help from @
ℭøttøηyℭaηdy
[/tab][tab=Rules]
Character Sheet:
(picture or distribution)
Name:
Age:
Race: or mix of races
Sex:
Sexuality:
Buyu: pick two colors, the first one takes the color's the traits and the second is the amount of control and identity.
Personality:
RULES:
1) No godmoding
2) No Mary sues
3) Romance in allowed kissing and stuff is allowed in IC, anything else take it to Private
4) Be respectful in OOC
[/tab][/tabs]
Last edited by a moderator: