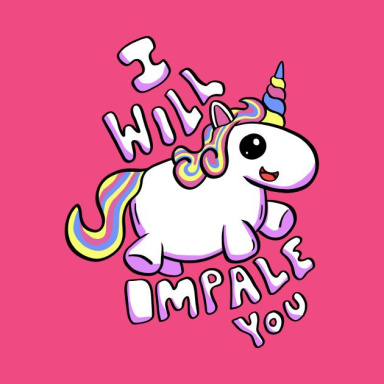 Posting Speed

Multiple posts per day
Online Availability

8:00 AM - 4:00 PM
Writing Levels

Prestige
Preferred Character Gender

Male
Primarily Prefer Female
Genres

Political intrigue, fantasy, futuristic, sci fi lite, superheroes, historical fiction, alternate universes. Smittings of romance, but only as side plot.

For nearly a century, the Draconic Forces of the great kingdom of Verlendia have lay dormant, the creatures all but driven to extinction by a mysterious illness. Six eggs remain, belonging to the original line, guarded diligently in their stasis. At long last, the kingdom prepares itself for the Hatchling Ceremony. But on the cusp of the ceremony, a great evil builds, determined to ensure the creatures born from the eggs of their ancestry will never rise to meet their calling.
Meanwhile, the time has come for the Eyes of Orestra to begin their pilgrimage. The Oracles have been called forth to choose the Riders that will defend Verlendia and all her surrounding lands. The Knights of the Phoenix Ash are tasked with the protection of the oracles as their journey leads them into the world to complete their Vision Quest. But the Knights are not the only ones aware of the pilgrimage, and danger lies in wait at every turn as dark forces strive to prevent these quests from their fulfillment.
NATURAL MAGIC

This is an elemental based magic, stemming from one's connection to a particular intrinsic source of nature - those sources being fire, metal, earth, water, wood, air and light and dark. These magics are limited to their source and require a balance of energies to execute, which are gathered from the element's natural draw points. The stronger the spell, the more energy is required. With this balance, the magic user is then able to control the element they are connected to.


FIRE || Strength, Fervor, Adaptation | CONTROL - FIRE [flames, cinders, smoke] DRAW - Feats of strength [battles, sparring, fights etc.]

METAL || Focus, Willpower, Potential | CONTROL - METAL [external metals] DRAW - Mental Feats [intense study or review]

EARTH || Endurance, Determination, Productive | CONTROL - EARTH [stone, dirt, clay etc.] DRAW - Feats of Creation [farming, tilling, planting, building etc.]

WATER || Flexibility, Naturalism, Momentum | CONTROL - WATER [water, ice] DRAW - Physical Feats [Non-combative physical exertion]

WOOD || Vitality, Patience, Purity | CONTROL - WOOD [flora and fauna] DRAW - Spiritual Feats [prayer or meditation]

AIR || Curiosity, Creativity, Confidence | CONTROL - AIR [air, pressure] DRAW - Artistic Feats [art, dance, music]

LIGHT || Boldness, Brashness, Decisiveness | CONTROL - LIGHT [radiance] DRAW - Feats of Leadership [speeches, inspiration, leading, strategic cleverness etc.]

DARK || Restfulness, Healing, Secretive | CONTROL - DARK [healing, sleep] DRAW - Feats of Restfulness [deep sleep]
ALCHEMY

Science based magic. Alchemy involves focusing on the blend of mysticism and science, particularly where it concerns transmutation, or the transforming of basic materials into something of a purer nature (lead or iron into silver or gold), or making lasting or permanent alteration to the state of matter (making glass bendable or more durable), etc.). Highly skilled alchemists are also capable of forms of Elemental Manipulation (particularly electricity and fire).

Alchemists are also capable of creating potions and imbuing items with magical properties. These include but are not limited to healing potions, poisons, other physical effects (invisibility, fire-impervious skin, water-breathing, etc.) and items such as bags of holding, alchemical jugs and pins or tools imbued with spells.

Very rarely (and even more rarely with success) and only in the event of absolute mastery of their craft, an alchemist may be capable of Life-Force Manipulation (cheating death and creating artificial 'life').

CEREMONIAL

This breed of magic involves a form of ceremony to complete - generally requiring either a willing or unwilling sacrificial element. These magics include Necromancy, Blood and Soul magic. While not all who use these spells are necessarily evil or violent in nature, because of the abuse of such powers and the dangers involved in proper usage, most ceremonial magic is outlawed within Verlendia and several outlying lands within Calion for practice by commoners.

There are sects throughout Calion where these magics can be utilized, but the acolytes responsible are required to practice within their temples, only, and all magic must be approved by a figure of authority.



NECROMANCY || Involving the reanimation of the dead, either for communication or as an non-living oppositional force. Generally, this magic requires a sacrifice of something living [General practitioners commonly use birds, rodents or small reptiles]

HEMOMANCY || Blood Magic - this can be used in creating blood-pacts or in blood-skrying, as well as temporary physical enhancement (strengthening or quickening). Blood must be used in order for the magic to effectively be used, both of the caster and those upon whom the spell is cast.

PSYCHOMANCY || Soul Magic - generally practice of soul magic is highly discouraged, as soul magic is rarely ever effective beyond use as a curse. The sacrificial element of soul magic is seen as so depraved, no known acolytes of this magic exist within the temples. In order for soul magic to work, one must sacrifice their own soul. The only known use of soul magic within Verlendia was performed by a dark mage, Cyrcian Penndrake - a failed attempt to curse the King of Habi'sav with infertility, after being slightest as court magician. Cyrcian was burned at the pyre for his actions, his soul damned to the Undying Darkness.
SHALMAI MAGIC

The ability to perform spells and rituals through communication and bargaining with the spiritual and natural realms. Shalmai (a name derived from the nomadic people of the Shalmarin desert in Maglin) typically stem from a tribal community, their magic passed down generation to generation - different techniques are taught, including the use of animal bones, totems or other physical items.

Generally, Shalmai practice the evaluation and care of a person's physical ailments, as well as control or contract with a spiritual force. Shalmai have a natural affinity with both plants and animals and are thought to be able to communicate with both effectively. It is believed that Shalmai magic is inherited through blood,

RUNIC

A sympathetic magic, Runic magic requires the use of runes to complete a spell. These runes are taught only to those who show a natural affiliation for the craft, and are otherwise kept well guarded within the Libraries of Prell on Taz'Dien. When a Rune mage (also known as Artisans) graduates from the Library, they are gifted with a special quill, equipped for the Rune drawings - this quill can only be used by and its writing read by those possessed of this magic.

The Runes learned are of a basic, intermediate and advanced class.



BASIC|| Control Water - As the spell name indicates, this allows the user to temporarily control small amount of water.
Enlarge/Reduce - With this rune, the user can either enlarge or reduce an object for a small period of time.
Entangle - Using this spell, vines of entanglement can be created and utilized to ensnare.
Minor Healing - With this spell superficial wounds, burns or injuries can be healed.
Levitate - This rune allows a person to temporarily levitate.
Heat Metal - This rune is used as the name suggests, to heat metal objects or items.
Ice Blade - A blade of frost can be called using this rune - sharp and dangerous, though generally only for one use.

INTERMEDIATE || Hasten - With this spell, a creatures speed is quickened temporarily. Note: Said creature will suffer exhaustion, following a use of this spell.
Counterspell - This rune can be used to despell an object or counter a spell used against the target.
Animate Objects - This spell will temporarily enliven an inanimate object for a brief period of time.
Mirror Image - This rune creates a mirror image of the target it is used on.
Intermediate Healing - This rune can be used against slightly more intensive injuries or wounds.
Invisibility - This rune temporarily turns a creature or object invisible.
Daylight - With this spell, a beam of bright white light is called forth, which can cause damage and burns to any target it is used against.

ADVANCED || Rebuke - This rune calls down fire from above for a brief period of time.
Wall of Flames - As the name suggests, this rune can be used to create a wall of flames. Superior Healing - This spell can be used to heal major wounds or injuries.
Mental Subversion - This rune is used to temporarily control the mind of a subject or creature.
Bolt of Lightning - This rune calls down a bolt of lightning to a single target.
Door to Planes - Using this rune open a door to a separate plane for a brief period of time, allowing travelers to pass through it.
Will of Life - This rune allows a subject to resist the call of death - working only as long as the rune is in use and only once.
CELESTIAL

Celestial magic is derived from a connection to the celestial realms - or magic imbued by a deep spiritual connection to a deity. Because of the nature of this magic, and its reliance on worship of and devotion to a deity, this magic is largely practiced by clerics or paladins, scattered throughout the lands.

Celestial magic largely relies on healing, inspiration, protection and prevention of death. Because of their connection to the spiritual, Celestial mages often possess the ability to communicate with the dead for brief periods of time.

DIVINATION

This magic draws visions of future occurrences or the Sight | Every few years, a person is born gifted by what is known as the Sight. These gifts are revealed in facial markings, the color, size and shape varying based entirely on the strength of one's gift.

Once it has been determined the Sight is present, by a legitimizing process, the baby is taken from their home and placed in one of the four temples scattered throughout the Land to become an Oracle within the Order of Orestra (The spirit of Justice).

Because of its rarity, Oracle magic and those who possess it are widely respected and revered, and often feared. Their gift is enacted through touch, and because of this it is considered a great show of disrespect to touch an Oracle without consent - punishable in most kingdoms. To prevent accidental use of their Sight, most Oracles wear covering, particularly gloves.

HISTORY
Man and Dragon were not always opposing forces. Once, many long years ago, mankind shared the skies with the magnificent beasts, protecting the people below with honor and dignity befitting knights of old. But men below were greedy, and kings and warlords claimed the dragons as their own - tame though they were not. Soon, tiring of their captive lifestyle and the lack of regard for their formidable nature, the dragons and their kin rose up and a terrible war took place. (The Reckoning)
In the wake of such devastation, few dragons remained that bore loyalty to man. Those few centered around the land of Verlendia, where the Draconic Forces rose from the mire of desolation. Chosen by the Eyes of Oresta, oracles gifted with foresight, the Dragon Riders and their dragons guarded the lands and people of Verlendia.
Then the Great Disease came. It began swiftly and carried little mercy, taking the dragons with it. In time none of the fearsome beasts would survive its calculating hand of death and destruction. Without their guardians, Verlendia became vulnerable to outside forces, and though their army was diligent, they could not stand against the onslaught (The Bleak Year). Most of Verlendia was taken. Only the Iron Citadel of Cobrol and the deep stone walls of Stavinburg held fast. They would not hold forever, but there was hope. Hidden in a cave deep below the Palace of Glass, at the peak of Mount Theonar outside of Holiveil, six eggs were gathered, untouched by the illness that ravaged the dragons.
Strengthened by the rumors that their guardians would be born anew, the people of Verlendia rose up against their tyrannical infiltrators, and liberated the lands once more. (The War of Sowers)
RACES
The Gatskin and Dracoric were thought to be some of the original races on Calion - slowly, over many generations, the dragon-like qualities of the Dracoric becoming less and less apparent in many Dracoric (giving way to a separation of darker, scaled Dracoric and the lighter skinned, who began referring to themselves as Scalefeld). Over time, the Gatskin and Dracoric began to interbreed, thus giving way to both the Marband (Gatskin-like with slightly curvier ears and smaller stature) and the Sol'dien (elven-like, with sharply pointed ears and taller, leaner structure).
Also present on Calion at the time of its creation were the Esquirian - half man, half beast - and Amalfi (beast-like men), as well as the minuscule race known as Triflings and the druidic tribes of the Nera.
While all races appear capable of magic, not all utilize it, and fewer possess a natural inclination for it. Due to the focus it requires to learn even the basic skills of magic, few strive beyond one school, and those that do are generally stunted in their abilities to master any skills.
DRACORIC & SCALEFELD
Dracoric
[dragonborn]
|| Dracoric - [dragonborn] - No one knows quite how the Dracoric race came to be. Some speculate that they are a mutated breed of dragon and some suggest that they were created by the great Draconic deity, Lioris. All that is really known is that their appearance greatly resembles that of their much larger, primal relations. Scales line their skin - their colors varying in shade as dragons do - and their eyes are reptilian in nature, with claw-like hands and feet, elongated faces and sharpened teeth. Their ears are sharply pointed and their noses flat and slit-like. Their height averages to six foot for women and six five for men.
Over time, some Dracoric beings began to experience an alteration in their biological appearance - thought to be a result of their decision to leave their cavernous dwellings and explore life above ground. While their tusks and the sharp point of their ears remained, their scale-like skin softened, the coloring fading significantly, and their eyes began to dilate more evenly, adapting to the brightness of the sun and sky. Eventually, they took on the name Scalefeld, and began societies of their own.
While the nature of the world has forced civility as much as it might, the Dracoric are a naturally elusive race and prefer isolation. They can be quite territorial and when pressed, significantly volatile. The Dracoric lineage still live beneath the mountain ranges of Taz'dien, while the Scalefeld take residence within the valleys above.
Dracoric tend to favor the Natural magic and lack most of the education for other magical schools.
Dracoric have their own language, though most speak the common tongue as well. Their naming conventions are customarily revered in most all settlements - a personal name given at birth, with a surname reflecting that of their clan name. Most Dracoric will also go by a pseudonym given to them during childhood, something reminiscent of an event or quirk - For example, Stickyfinger Jinclaw of the Orios or Swallow-pecked Midrim of the Blackscales.
Scalefeld
[orc]
|| A product of their environment, quite literally, Scalefeld are the result of a sect of Dracoric, having abandoned the lifestyle to which they were accustomed and adapting to a significantly altered state. While their physical form in build remains similar to their original state, little else is reflective of the dragonborn nature of the Scalefeld. Scaleless, as vaguely implied by their name, their slightly coarse skin varies in shade, from pale to dark, and in hue, ranging from green to peach. They still possess significantly sharper teeth, but with the flattening of their facial structure, manifest tusks. Their ears still rise to a point, but their eyes have lost most of the reptilian slit and their claw-like hands and feet are considerably less so.
After their shift in appearance first manifested, the Scalefeld were subjected to cruel prejudice from their dragonborn kin and have since separated themselves from the Dracoric nature entirely, settling above ground on Taz'dien and parts of Verlendia, educating themselves, particularly favoring the sciences of the Gatskin and artistic nature of the Nera.
The Scaleborn, due to their inquisitive nature, have quite the affinity for Alchemy. Given their connection to the Dracoric, they are also often gifted in Natural magics. Both Dracoric and Scalefeld tend to live roughly 150-175 years.
Scaleborn will often speak Dracoric and common-tongue, and have also transmuted some branches of Dracoric, to separate themselves from their former kin. Names within the Scaleborn reflect common traditions, generally utilizing a proper name and surname, usually of a strong or guttural tone to them.
GATSKIN, SOL'DIEN & MARBAND
Gatskin
[dwarf]
|| Despite their somewhat shortened stature, the average height of their males buckling at five foot five, the Gatskin are not a people to be taken lightly. Wise and cultured, they are as formidable as they are intelligent. Generally ranging from lighter skinned to a pale bronze, the Gatskin possess rounder, plumper frames, smooth ears and quite often, some degree of facial hair (though not prevalent among the females, it isn't entirely unheard of for even a woman to possess a full beard).
The Gatskin take great pride in the nature of their intellect, and are quite gifted in medicine, astronomy and architecture. Their cities are often spectacles, magnificently beautiful and filled to the brim with cultural heritage and educational resources. While originating on Taz'dien, the Gatskin people have since taken to spreading out across Calion, and can be found on nearly every continent besides Maglin - having no affinity for the discomfort of sand in one's undercarriage.
A scientific people, Alchemy is generally the central focus of Gatskin magic, but they seem to possess capability in nearly every school apart from Shalmar (which requires far too much time in the desert for their comfort). Gatskin tend to live roughly 100-125 years.
The Gatskin don't follow much in regards to a naming tradition, but they do tend to emphasize those things with which they take great pride - for instance Martha Featherstep Trunch or Simeon Thickbeard Malman. The Gatskin speak their own language as well as common - most Gatskin are fairly fluent in Dracoric, due to their proximity to the largest Dracoric settlements.
Sol'dien
[orc]
|| The Sol'dien are another offshoot of the union between the Scalefeld and Gatskin. Similarly colored to Marband, they retain the somewhat pointed ears of their ancestors, as well as the nature of their structure. The Sol'dien are a somewhat nomadic people, traversing Calion throughout, though large groups have settled within Maglin, forming several tribes within the desert lands.
The Sol'dien are a private people, but their natural gifts in healing make it difficult to maintain an entirely secluded society. Most Sol'dien live to be about 90-100 years.
The Sol'dien seem to practice Shalmar magic quite exclusively on Maglin, but elsewhere bear a natural gift for other magics as well.
Marband
[human]
|| Created from a union between Scalefeld and Gatskin, Marband possess very little of their dragonborn heritage. While their coloring is varied, from pale to dark, their skin is completely smooth, their eyes and ears rounded and their teeth straight and flat. Their height and stature are varied as well, though they are smaller than their Scalefeld forebearers, generally averaging between five foot five for females and six feet for males.
Marband people have no particular territory, and over time and with expansion have settled within every continent on Calion. The Marband lifespan is roughly between 70-90.
Marband are capable of most magics, but also appear the only race capable of Runic magic, largely contributed to the combination of their genetic blend.
Marband speak common and are known to study other languages as well. Their naming conventions are fairly standard, with a proper name and surname. Occasionally, a Marband will also go by a title, if one is applicable.
ESQUIRIAN & AMALFI
Esquirian
[centaur]
|| Esquirian are a race comprised of half-man, half-beast, possessing the upper quadrant of the former and the lower quadrant of the latter. Where the upper half can vary in terms of coloring and build, the lower half is always, to some degree, a hoofed beast - primarily horses, deer, elk, moose or mule, though camel variants exist on the desert continent. The physical appearance of their upper halves has some correlation to the lower half, and it is not unheard of for Esquirians to compare antlers as a sign of dominance.
Esquirian are a societal people, living in herds. Though they seem to possess no ill will towards other races, understandably, they do not intermingle and in fact find the non-hoofed to be quite ridiculous and unpleasant to look at.
They are largely located in the plains Of Verlendia and Sor'len, and parts of Maglin, though some herds can be found on Sor'len. They are a largely non-magical society, though each herd does seem to possess some form of healer, either Natural, Celestial or Shalmar trained. Esquirian generally live to roughly 70-80.
Esquirian naming conventions are generally uncomplicated - they will choose a proper name, then a surname in relation to their coloring - for example, Sebris Baycoat or Dammer Greyskin. Esquirian speak common.
Amalfi
[anthropomorphic]
|| Amalfi, similar to the Esquirian, are an amalgamation of beast and man, but in a way more notably defined, with features of beasts in a bipedal, humanoid frame. The Amalfi are spread throughout Calion, but the largest population lives on Verlendia. Amalfi are significantly more territorial than the Esquirian, and are not above base or primitive behavior, often where outsiders are concerned. Because of this, Amalfi are regarded often with caution or fear, and occasionally with discrimination, in all but Maglin, where the Sol'dien are quite accepting of the race.
Yearly, a few Amalfi youth are selected by their kin to pursue an Honor Quest of their choosing. Most involve the slaying or taming of a great beast or the procurement of a relic or hidden artifact. Amalfi that have completed their honor quest tend to choose a new nickname reflective of this task.
Amalfi are generally inclined towards all branches of magic, though few possess the patience to explore beyond the basic skills. Amalfi are also incapable of breeding outside of their own race, and rarely associate with outsiders more than is absolutely necessary. Their lifespan is generally between the Marband and Sol'dien, averaging 80-90 years.
Most Amalfi are fluent in common-tongue, as well as their own language (related in general to their subspecies race). Their naming conventions are common-inspired, though it isn't unusual to find Amalfi have taken on names with tones of prowess or intimidation - Bragdin 'Claw Bearer' Bellows or Leopold 'Sharp Bite' Dane.
NERA & TRIFLINGS
Nera
[druids]
|| Druidic by order, Nera are a people centered around nature. Several tribes of Nera exist, scattered across the continents, each developed around one of the eight elements. Due to their tribal lifestyle, Nera are generally accustomed to traditionalism and ceremony, including the selection of a leader, annually, by whom all tribal decisions are mandated. Outsiders are generally welcomed within Nera camps, but are not permitted to take place within the Nera tribal makeup. To preserve their lineage, Nera marry within their tribes and for this reason, are quite small by comparison to other races. Nera that choose to marry outside of their own are banished from tribal life. Nera do not appear capable of reproducing other Nera with those outside of their race. Half-Nera appear profoundly mundane - possessing little to no magical proficiency whatsoever.
Nera appear similar to Marband, but for the natural elemental aspects of their appearance. Their size and shape vary, but they are generally Marband-sized. Their lifespan tends to be longer than most races in Calion, often extending beyond 150 or so.
Nera magic is almost entirely Natural and each tribe focuses on only one elemental form. The Wood and Dark tribes are located in Sor'len, the Metal and Fire tribes in Verlendia, the Earth and Air tribe in Taz'dien, the Light and Water tribes in Maglin. Once yearly, all eight tribes gather for what is known as The Suring - a celebration and ceremonial blessing of the next year's Tribal Ruler.
Nera naming traditions are customarily uniform throughout the varying tribes - a Tribal surname is given, as opposed to a traditional surname, along with a proper name. Lyra of the Air or Jermal of the Earth. It isn't out of the ordinary for a Nera to also bear a name related to their great strengths - for instance, Marquit The Stonebreaker or Lorenna Fireeater
Triflings
[brownies]
|| One might go their entire life and never encounter a Trifling, and for many, this is how they prefer it. As minute as their name would suggest, this pygmy race rarely grows much larger than average house mice, well hidden within secretive communities in the forests of Sor'len. Not unfriendly, Triflings are nevertheless quite shy and have a tendency to avoid those things that might very easily tread on them.
Trifling are, however, brilliant in all things, but primarily their militaristic mentality - their army quite intimidating for being so tiny, employing beasts and birds as cavalry, and fashioning weapons from scraps of metal and other materials they find lying around. As well as prolific numbers, families often as large as eight to ten children on average, the Trifling life expectancy is also a great deal longer than most at nearly 250 years, and they boast nearly impeccable memories.
Unlike the other races on Calion, however, Triflings do not appear to possess the ability for magic, which might, in part, account for their lack of social enthusiasms.
Trifling speak several languages (of which they study out of curiosity. The tend to have shorter names (in reference to their stature), such as Pip, Tuck, Lim... etc. Surnames usually represent the trees within which they name their home. Pip Oakleaf, Tuck Maplewood..
KLERION & EIRBLINS
Klerion
[tieflings]
|| The Klerion appear to be a variant of Sol'dien, though differing greatly in both size and physical aspect. It was rumored at one time or another that Klerion were Sol'dien practitioners of forbidden psychomancy, used in relation to control of dragons, and their race was cursed with a distinctive physicality to their undying shame. Klerion are, however, generally considered a venerable proponent of current society, often valued for their knowledge in both magic and their weapon-craft.
For the most part, they reflect the appearance of Sol'dien - ranging between five to six feet tall, with some variations, with pointed ears and soft features. Where they differ is in the color of their skin (which reflects the chromatic scale of dragonkind), oddly hued eyes and the prominent horns crowning their heads.
Klerion lifespan is similar to Sol'dien, though they have been known to live upwards to 200 years, given their advanced use of magic. For the most part, Klerion can be found throughout Calion, though they have a tendency to resist settling on the cold continent of Taz'dien.
Klerion have their own language, and it is not uncommon for them to learn one or two other languages, as well as common. Their naming conventions tend to be reflective of soft vowels and hard consonants, though it isn't unusual for a Klerion to choose a virtue name in favor of their given name.
Eirblins
[goblins]
|| Contrary to their diminutive appearance, Eirblins have something of a fearsome reputation, scattered across the continents of Calion. Ranging between three to four feet tall and almost never weighing more than that of a large hound, Eirblins are generally skittish and territorial, though their disposition can vary in dependence to their correlation to civilization.
They are generally green skinned, though their tone can vary, and have sharp teeth, bulbous eyes and claws on both their hands and feet. The more civilized make a habit of wearing clothing, but it is not uncommon to find Eirblins living more primitively. They possess little in the way of magic, but are well known for being quite sneaky and their reputation often colors them as thieves or scoundrels.
Less commonly, Eirblins are known for their odd gift in musicality, and the race has been known to bring tears to the eyes of even the most stalwart with their song.
Eirblins lifespan is between 70-90 years, though some have surpassed this out of simple spite. Their names are harsh sounding, with hard vowels and consonants, and nicknames generally reflect some form of fierceness - Jawbreaker, Throatripper... Anything that, in theory, lends them a more threatening appearance.
CREATURES
Dragons
Four legged winged beasts, generally possessed of flight. While they are not opposed to working with humans and are, in fact, often inclined to, they are neither tame, nor are they unintelligent. Their alliance with humankind is generally born from survival instinct, as their lifespan and the gestation length of their offspring often leaves them vulnerable to loss. Dragons can live upwards to three-hundred years, barring significant injury or illness but their eggs will generally gestate for half that time. In fact, most full grown dragons never see the following generation reach adulthood. The dragons within Verlendia were nearly entirely wiped out by a mysterious disease - only six eggs remain.
Most dragons are born to their mother, and therefore develop a passive, if not feral nature. Some, however, when the mother is absent or killed and the egg abandoned, should they not be harbored by humans and bonded, find madness at birth and their nature becomes savage and violent. Eggs that are recovered, provided a rider can be bonded with the creature, will result in an unflappable union of the soul. Should their relationship be severed (either by abandonment or death), the dragon may suffer greatly - either through death itself or a similar madness to its unbonded kin.
Dragons tend to vary in both shape, size and coloration, but they're also quite different where personalities are concerned. Even in dragons bonded to riders, the dispositions can be quite diverse.
Dragons are classified by color.
Chromatic - Blue, Red, Green, Yellow, Purple, Pink, Orange, Brown
Achromatic - Black, White, Grey
Metallic - Brass, Copper, Bronze, Silver, Gold, Iron ,Adamantine, Cobalt, Mercury
Drakes
More reptilian than dragons, drakes are on a smaller scale, four legged and without wings. While less loyal and responsive than Wyverns, drakes are occasionally known to side with larger species dragons, and their affiliations.
Drakes have often been used as mounts, for while they are wild and generally not tamable, they have a strong affinity for food and can often be convinced to cooperate for a hunk of red meat.
Drakes are generally classified by elements, with which they have some affinity.
Air
Earth
Fire
Ice
Magma
Ooze
Smoke
Water
Wyvern
Similar to dragons, but on smaller scale, Wyvern possess hindlegs upon which they stand and talon like appendages attached to their wings. While appearance wise they appear closest to dragons, Wyvern are considerably less intelligent and far more submissive, often kept as mounts. Wyvern played a grand role in the War of Sowers, ridden into the fray by several of its most notable peasant regiments.
Wyvern are classified by their locational terrain -
Rock
Sand
Bog
Snow
Sea
Field
Wyrm
Also in similar build to a drake and slightly larger than a wyvern, wyrms are without limbs or wings. While considerably more primitive in appearance, wyrms are in fact one of the more cunning breed. They loathe both mankind and those who willingly side with them, as wyrm's find it offensive to be kept or lorded over. Curiously, however, Wyrms do possess a strange affinity for the Klerion people.
Wyrms are generally found on all continents and are usually classified by their location terrain - Sand Wyrms, for instance, in Maglin, Frost Wyrms in Taz'dien.
Sea Serpent
Their structure is very similar to wyrms - limbless and wingless, but they bear long fins along their spines and as their names suggest, tend to keep to deeper waters - they are classified by salt or fresh water. Sea Serpents are a rarer breed, one to two seen, per year by sailors or travelers along the coast. They generally keep to themselves, and will only surface should they feel threatened or need to feed.
Hydra
Similar frame and size to drakes, Hydra have three separate heads, each capable of its own movement and action. Severing a head will result in two more sprouting. Their rarity is such that only one Hydra has been witnessed in the last several hundred years, deep within a cave in the Maglin desert - though some are not as of yet unconvinced the creature wasn't a figment of a desperately thirsty mind.
Fae dragon
Tiny dragons, roughly the size of birds - fae dragon are possessed of magic, and can be quite tricky should they be crossed. Generally, these dragons, if found, are found on Sor'len. They hide within flora, blending in to their environment to avoid detection. Fae dragon, however tricky, are usually amiable in nature, found of small treats and children (the two being mutually exclusive, of course). They aren't generally tamed, but have been known, on occasion to act as mounts for favored members of Trifling tribesmen.
Kirin
Horse-like in build, but possessing reptilian shaped heads and scales. Kirin trend near water - particularly natural lakes and streams, and have a tendency to be exceptionally shy. Because of their equine forms, Kirin are occasionally used as mounts, but given their nature, can be quite difficult to tame. Kirin appear to be of middling intelligence, compared to other dragon-like creatures, more animalistic in behavior.
Chimera
Blended creatures - amalgamations of multiple animals. (griffins, enfields, peryton, hippogriffs etc.) Chimera are found throughout the continents, usually within mountain ranges and caverns. They are often aggressive, but with proper motivation have been known to form bonds with other species. Certain breeds of Chimera have been used as mounts, but they must be trained from hatching, or they will not yield to the will of their rider. So much is their stubborn resolve not to be tamed that there is a well known adage "It's harder than mounting a full grown Chimera!" that has circulated Calion.
Trolls
Ogre-like beasts, large and hairy, withsimple, aggressive minds. Trolls typically live beneath structures - bridges being their most likely place of residence. They are exceptionally unintelligent and territorial and have a habit of attacking passer-byers with very little motive beyond the enjoyment of it. While not difficult to best, Trolls are known for regenerative capabilities, and the only way one can truly defeat one is to burn the body before it can heal.
Giants
Massive man-like beasts - unintelligent and extremely territorial. Giants live in the mountain ranges and deeper in the deserts of Maglin. They, like trolls, re typically lacking in intelligence and extremely quick tempered and territorial.
Merrow
Sea people - half man, half fish. Devilishly tricky, and generally responsible for ships going astray. Merrow are found in both salt and fresh water, and have even been known to take up residence in swamp areas. Merrow have a pheromone that they excrete, which if inhaled can cause hallucinations.
Kraken
A squid-like sea creature, prone to causing ship-wrecks. Kraken are found in deep waters, and rarely surface without cause. There have been a few spotted off the coasts of Taz'Dien, though often times these stories are chalked up to drunken ramblings of sailors past their prime. One particular story centers around the legend of the great One-Eyed Grin'Gashiir - a popular tail for fireside chats in taverns around Taz'Dien.
DEITIES
ORESTRA | The All Knowing - Orestra is largely worshiped across Verlendia and is said to be the source of all Divination magic and Oracle appointment. Generally good and kind, Orestra is nevertheless formidable, fearsome in both her depiction as well as history's stories of her accomplishments.
LIORIS | The Lord of Dragons - A dragonkin himself, Lioris is thought to be father of all dragon kind, including the race of Dracoric. Dangerous in his own right, Lioris is shrouded in mystery and little is known about the great Golden Dragon.
OBRIEM | Kind Father - Represented throughout all continents, Obriem is viewed as a peaceful and benevolent deity.
FENMAR THE BLACK | The Dark King of the underrealm, Fenmar is master of death. He is often worshiped by practitioners of darker magics and is rumored to have been the first to utilize Psychomancy to its full effect.
THAIN | The Iron Knight. God of war and metal. Worshiped primarily within the Iron Citadel.
LAND of CALION
SOR'LEN​
Central to Calion, Sor'len is a temperate continent, largely flat and composed of many forests. The most notable locations are Palais, Southben and Silvernest. Sor'len is home to the Esquirian and Triflings, as well as the Dark Nera tribe and the Wood Nera tribe.
Palais |



The City of Palais is located to the northeast of Sor'len, a stunning red-roof city, flanking the river Tam, and surrounded by Golden Ash trees. Palais's stone structure homes cluster alongside cobbled paths and rich gardens. Even at the furthest border, the thunderous roar of Tam's majestic waterfalls can be heard and over the air is carried the scent of lilacs and honey suckle.

At its center lies Palais's Hall of Kings, a magnificent promenade, hugged by sweeping vines of wisteria and deep burgundy bougainvillea. The Hall is home to Palais's mayor, Chevril Danich and his family, Leeli, his wife and Petri and Mendeline, his son and his daughter. Southernmost Palais houses The Gold Leaf - a tavern and inn with a sprawling bath house,for weary travelers.

Palais is well known for the Ash Brewery and the fine ale produced therein. A festival is held yearly, know as the Seeding, where the hops are gathered from their field and following this harvest, a feast is held, honoring Pip, the child-god of nature. Palais has no known military, but the Mayor has a private guard, fairly ornamental, known as the Gold Bearers.

Les'ili|



Located further east of Palais, within a grove of brilliant golden ash trees lies Les'ili - home to the Nera's Wood Tribe. Their dwelling places majestically fitted within the trunks of the trees themselves, Les'ili is a shining beacon, reflecting the skill and beauty of their wood craft.

At her head is the Wood Nera leader, Tommen, and deep within the city are temples devoted both to the worship of Pip and of Heris, The Giver. Les'ili has one small tavern, located on its western edge.


Lyre|



The Lyre Orchestra is a series of waterfalls curling off from the river Tam and leading into Palais from the South. Across the Lyre stretches a stone bridge, thought at one time or another to be home to a family of river trolls.
Southben|



Southben, the Birchwood City lies to the North of Sor'len, it's striking tree houses glittering among the trees for miles. Southben is home to a large settlement of Gatskin, overseen by Beldeen 'Broadknees' Nilbor.

Southben is home to several small inns and taverns, as well as a magnificent library, known as the Ivory Athenaeum
At'thalia |


Hedged by copses of lavender, sage and catmint, At'thalia is an ethereal paradise, a haven for the healers that make their home there. The Dark Nera reside within hovels beneath the purple-crowned sloped hills, their leader Mal'rien found in the centermost hill, beside the House of Purity - a healers domain for those in need.

At'thalia has one inn - a relaxing retreat known as The Cozy Nook.
Silvernest |



At the southern tip of the continent sits Silvernest, the largest settlement of Triflings on Sor'len, a hive-like home with subtribe communities living within the trees and bushes scattered throughout the old ruins upon which they have built. At its center lies the tree for which the city is so named - a silver olive tree, the fruit of which is thought to possess incredible magical properties.

Due to the Triflings isolated nature, Silvernest is incredibly difficult to find, and contains no buildings within which ordinary sized people can enter. The splendid tree itself is heavily guarded by the Silver Wings - Silvernest's private militia who ride atop heavily armored gyrfalcons.
VERLENDIA​
Just east of Sor'len, Verlendia is the largest of Calion's continents, comprised mainly of temperate regions, as well as cooler climates, found primarily within the towering mountains and the land surrounding. Several decades have passed since Verlendia has seen a dragon ride its skies, after a mysterious illness wiped out those that existed on the island. All that remains of the original line of the Draconic Forces, guardians of Verlendia, are six eggs, long protected and reaching their time to hatch. Verlendia has three major mountain ranges - Curoet, Brosenkiel and the Adamantine Ridge.
Atheno | The Pale City



Atheno, the Pale City, is the centermost point of Verlendia - a sprawling and luxurious city, built in the shadow of Mount Curoet. Limestone buildings capped in cobalt domed roofs and encircled by the River Fen, overlook the lands, rife with lovingly landscaped parks and deep pine forests.

Ruled by the Wisened Council, Verlendia's centerpoint is home to the Gilded Court. Several inns, taverns, shops and markets line the streets within Athena. Temples are also kept throughout, with many represented deities.

The Military of Atheno is a strongly rooted force, overseen by Captain Cavirel, referred to as the Pale Guard.
Cobrol - The Iron Citadel |



The Iron Citadel is a small city built into the city of the Adamantine Mountains. So great is the city's fortification that it remains one of the few places within Verlendia to survive the devastating events of the Bleak Year War. Within the Citadel resides King Gracin Direstrine, Lord of Iron - a formidable leader and militaristic minded strategist. While few would underestimate him, Gracin has never been less than forthcoming of his weakness - his daughter known to the people as Nelicindra the Fair.

While the population of the Citadel is small, outnumbered by most other Verlendia locations, it remains one of the most well traveled places and houses a great number of inns, taverns and shops.

The army of the Citadel is a true force, tried by time and resilience, known as the Keepers of The Iron Will.

Few temples exist within the Citadel - save for one dedicated to Thain, the Iron Knight, god of metal and war.

Holiveil |



A small village located north of the Iron Citadel, Holiveil is home to little more of interest than the Academy of Intrinsic Sciences - dedicated to the study of and teaching of alchemical magic. Holiveil is humble and quaint with thatched cottages dotting its hillsides, and very little in the ways of militaristic support.

Its leader, Buck Thorian is a well known huntsman throughout Verlendia, thought to be the ancestor of one of the continent's greatest Dragon Riders. Yearly, a celebration is held for the Thorian Ancestry, complete with alchemical displays out-matching even the greatest and most well developed of cities.

Holiveil has one inn, the White Hare, a small library also dedicated to alchemy and a temple to Roshna, the Master of Minds and Kurn, god of languages.

Outside of Holiveil lies the encampment of the Steelcoats - the Metal Tribe of Nera settled within Verlendia, as well as the Palace of Glass, high in the mountains Of Theonar, a mysterious system of natural ice caverns, within which are found the dragon eggs.
Stavinburg - The Deep Wall |



The only other location to have survived the Bleak Year, Stavinburg is located within the mouth of Mount Brosenkiel, a massive fortified wall, impenetrable but for the four heavily guarded bridges found at each compass point around the city. Within the city itself, the structures are simple and clean, with little in the ways of embellishment, much like the people therein. There are several taverns and inns, the most popular being Farring's Rest and The Outcrop. It is also home to a massive market place and a training barracks. Near the city center, there is an Academy dedicated to the knowledge of Runic Magic.

The military of Stavinburg is touted as Verlendia's finest, The Knights of the Phoenix Ash often tasked with challenging or dangerous missions few others would endeavor to complete. Within the city there is a massive temple to the goddess Orestra and within this temple are housed the Eyes of Orestra - oracles thought to be acolytes chosen by the goddess herself.

Stavinburg is ruled by Mosia Stavinburg, the 9th Stavinburg King and a former Ash Knight, himself. Unlike most locations within Verlendia, the population of Stavinburg is almost entirely Marband.

Eloine |



Eloine is a small village west of Stavinburg, overseen by Casin Koulek. Yearly, Eloine is home to a farming festival, where citizens of Verlandia come from all over to sell and buy their wares.
Keiris |



Located deep within the Everpines outside the Brosenkeil, Keiris is home to the Fire Tribe of the Nera, led by Fenthar Ulliel. While difficult to find during daylight hours, Keiris is nearly impossible to miss at night, the fires within each rustic, primitive structure a beacon in the dark forest.

The people of Keiris are considerably timid regarding outsiders, but should one earn their trust they are a highly useful ally to any cause.
TAZ'DIEN​
West of Verlendia, Taz'dien is a cooler continent, mainly comprised of mountains and ice caverns, as well as unsettled tundra-like lands spread between the ranges. Reaching Taz'dien is an incredibly difficult task, particularly by sea, as the oceans surrounding the continent are rife with sea creatures.
Lore |



Beautiful and frigid, the Range of Lore is located closer to Taz'dien's eastern shore. Crystaline and cool, the twisting river of Everglean cleaves through the snow capped jagged slate monuments before spilling out into the Therabor Sea. Lore remains one of the few places within Taz'dien not to see near yearly snowfall, and is home to many festivals, markets and inns for travelers to find rest in.

Villages are speckled throughout Lore, the largest of which is Ambriel. Caves are prominent within the mountain folds and beneath the river, creating a complex infrastructure of weaving tunnels. Hugged beneath Lore's highest Twins lies The Temple of Eternal Light, dedicated to N'amiel, the Mother of Light.

Within the valley, mountain crops are plentiful and rich and farmlands are maintained with independent freedoms from the government and play a large part in the selection of the ruling head of Lore and its villages.

The Earth tribe of the Nera is also found in Lore, though their location and details of the tribe remains something of a mystery to those outside the Nera people.

Ambriel |



Ambriel is a cozy, welcoming town central to Lore's Deep Valley. Thatched cottages lines the road and thick pines surround all sides of the village, creating both a natural armor and a way of life. From early childhood, all villagers within Ambriel are taught to hunt and trap, as well as how to work in lumber. Because of its independence, these trades are never enforced upon the village patrons, yet through a sense of camaraderie only the infantile, elderly or infirm deign not to work.

Ambriel is overseen by a small council of elected officials, but all matters of importance are voted on by the populace. This, Ambriel boasts, is the nature of the village's success and peaceful relations.

One inn sits central to the city, the Buttered Biscuit - a quaint establishment, run by Haversin Quarterel.
[Hopps |



Higher in the mountains, Hopps sits cupped between Saber Peak and the Deep Reach, as dark as the snow capped mountains are light. Here, thatch-roof buildings of pine and stone form a central ring about a statue of the great wolf Sendrigor, who fought the Titan of Coal and smote his ruin upon the mountainside.

The people of Hopps are both deeply private and traditional, and while not entirely unwelcoming, the village boasting both the Inn of Deep Reach and a hot springs bathhouse, it remains common knowledge that the people cling to each other and have very little use or desire for outsiders beyond the occasional revenue.

Hopps is ruled by Chief Rein Calthrow, an imposing man with no great depth of patience or yearning for conversation.

Trench |



The city of Trench appears to be little more than a winding path through the mountains of Eidenmore, unless one chooses to delve deeper. Carved beneath the rocky hills, the city winds and weaves throughout the mountains, remaining one of the largest settlements of true Dracoric in existence.

Overseen by Lackri Grabclaw, the city is something of its own system among Taz'dien, primitive and harsh, with little to no relation to the rest of the land.
Upper Prell |



Upper Prell is a marvel to any who come across it. Sitting high in Mount Hemsing, the village stands out both for its magnificent gravity defying buildings, as well as its dirigible port. These airships, exclusive to the mountain village, are a marvel of science and engineering.

While they remain tightlipped regarding their spectacular accomplishments, the people of Upper Prell remain some of the most prominently peaceful and welcoming the continent has to offer. Several inns sit within Upper Prell, the most popular being the Misty Tent.

The city is also fairly known and revered for its brand of whisky and many have come far and wide to sample the fiery treat.

Not far from Upper Prell, high in the mountains is the settlement village of G'nis where the Air Nera make their tribe.

Lower Prell |



Cast in the shadows of Hemsing, Lower Prell is a small, quaint reflection of Upper Prell. Overseen by the jovial queen Katherlynn Fortuis, Lower Prell is perhaps not as advanced as her sister city, but no less beautiful and welcoming.

Lower Prell boasts two inns - the Roaring Kitten and Tamrin's Haunt. As well, they possess their own private brewery, where they craft several ale drafts, and the infamous Fire of Prell whiskey.

Lower Prell has a strongly fortified wall which surrounds the village, kept by the People's Watch. To date, the city's wall has stood as a resolute guardian against opposition.
Joris |



Joris is located high within the Stalwart Crags, a fortified citadel, resting abandoned since the days of the Reckoning. Most avoid Joris, if not for its harrowing climb, then for rumor that it is, in fact, haunted.
Labyrinth |



Not far from the citadel of Joris lies the cavernous entrance to Labyrinth, so named for its complicated maze-like structure. It is said that at the heart of Labyrinth lies a mysterious and remarkable treasure, but none have survived the dangerous trek through its deadly halls.
MAGLIN​
Maglin, south of Verlendia and Sor'len is an arid landscape of deserts and plateaus.
Ordell |



Ordell is a tight knit community of desert-dwellers who are well known for their artisanship and expression. The town itself is tasked for storage of surplus food, clothing, and weapons for neighboring cities. Ordell handles mainly exports of their jewelry and fine silks. It is a mainly quiet existence, run by the charismatic clan known as The Dune Lords, who have been known for their bartering ability. There is a central temple in which other desert dwellers come to visit, acting as a main revenue for the town itself. The temple lies within the center of the town and gives access to an underground tomb, which supposedly contains a hidden treasure that had been hidden by thieves several decades ago. The temple is dedicated towards worship of Joresh, the Lord of All and High Creator.

Ordell is made up of complexes, rather than individual houses. Two families tend to make up each of the complex. The complexes themselves are lied against steep hills, which gives them a strong foundation in their structure. Besides the clan leader's home is the blockade, where many surplus items are kept, as well as prisoners who may have disturbed the peace. Ordell houses a single Hostel, pleasant in its own right, if not crowded.

Peace is very important in Ordell. Remember that

Brander |



Brander acts as an industrial capital for the country. While it's not necessarily run and conducted in a modern sense, Brander does utilize oil and has sections throughout the desert where reserves are held. Rumor has it that Brander does not get oil from their homemade rigs, but rather from the Dragon graveyard where they grind up bones and use the excess to power their cities power system. Brander, while composed mainly of natural materials such as stone and clay, uses magic and oil to create a sort of electrical grid. The electrical grid mainly acts for light and generators for storage.

Brander has been accused of using some of this "magic storage" as a method of selling magic to other resources. Brander, however, has an incredible track record in their success and kindness to the surroundings cities, constantly offering their resources to fellow cities throughout the country.

Brander is run by a Scalefeld family, who, while giving into the "industrial" feel of their city, are considered to be very traditional and very religious. Many temples are held in Brander, as well as religious festivals. Brander is known for their exotic fruit and beautiful weaponry that resemble sickles.
Simberlin |



Simberlinn is an oasis a few days off from Brander. It is home to the Nera water tribe and provides a safe and quaint location for the people. Wildlife is plenty here, giving a unique environment for the Nera people with flora and fauna found no where else in the continent. Legend has it that water from the oasis can heal wounds and brink back people from the brink of death, making the Nera tribe vulnerable to raiders and thieves. In response to this, the oasis has been lost to the desert landscape, and can only be found by the Nera people and those they find worthy.

Simberliin is ruled by a matriarchy, with each tribal leader being ascended by a female relative. The matriarchy is known for their fairness, wisdom and kindness, but the Nera tribe in this location is particularly wary of travellers. Some travellers who grow too close have been found lost, wandering in the desert, confused on how they got to their current location.

The Nera live in familial huts and are known to get together as a large cluster for special events, celebrations, and feasts. They are close and loyal. One Nera lost means the fury of dozens.
Braxin |



Braxin is a quaint town, known for its collection of healers and preachers. While not the center of religion in the area, as Brander and Shalmarin contain much more of that history, Braxin has been known for its hospitality and advancements in medicine. Braxin is built upon several sand dunes and is nestled besides the continent's largest mountain range.

Braxin does produce several metals and basic materials to spread along the continent, using the mountains resources as a foundation for their economy. The mountains contain a variety of dangerous wildlife, which Braxin takes great joy in both hunting and taming.

Legend has it in Braxin that there is a creature upon the highest peak who will grant you one wish if you are able to survive the journey there. There is an annual competition to do such a thing, although it ends with the competitors turning back or ultimately ending up lost within the range.
Shalmarin |



Shalmarin is considered to be the traveler's port within the continent. It is the second largest city within the continent, next to Brander. It is filled with exotic shops and is known for the various spices and goods. Their "taverns" are similar to apartment complexes, four stories of rooms toppled on top of each other. It is the closest the continent knows to be a "tourist trap" and attracts travelers from around the world to show off what the desert life has to offer.

With the largest settlement of Sol'dien taking up residence there, Shalmarin is also known for their dancers and performers, who use different props such as their own silk and even fire to create a dazzling performance. The city also contains "The Grand Theater" where competitive games, live shows, and a variety of activities take place.

Beware, however, since Shalmarin has a rash string of robberies that have been occurring of late. Rumors have it is the local children running amuck and taking advantage of tourists, while others suspect a more sinister purpose-

There is the legend of the Sand Dragon, whose body supposedly supports the entire foundation of Shalmarin , and will only arise to protect the citizens. The Sand Dragon is more of a local boogeyman for the children,warning that bad behavior will have the Sand Dragon swallow them whole.

The Parched Dunes |



The Parched Dunes contain the Light Tribe of the Nera culture. While not as reserved and wary of strangers as their sister Water Tribe, the Light Tribe of the Nera people are still cautious. The Parched Dunes are hidden within the deeper parts of the desert, often times described as the most unbearable environment within the continent.

The Light Tribe themselves take great pride in meditation and the idea of soul exploration. Unlike the Water Tribe they are more focused in the idea of individualism, rather than a community experience. The tribe is close in a familial sense, but does not go past this, and prefers for an individual to venture on their own journeys. The Light Tribe's journey consists of traveling the continent and ending their adventure at the mountain range, where they then spend several weeks praying and self reflecting.

The Light Tribe is associated with the Water Tribe, but they do not know the location of the oasis. Rather the Water Tribe will venture to the Parched Dunes and conduct trading of certain goods.

The Light Nera is also known for the fantastical library, consisting of the Nera history as a whole. Only select few are allowed to see the library, mainly consisting of the Nera on their lifetime journey and the elders of the tribe. Oral and written history is vital for the tribe and their culture.
Painted Mountains |



The Painted Mountains is a vibrant, small mountain range that oversees a variety of crops unknown to the rest of the world. The colors range from magenta to a gorgeous sun-kissed yellow, granting the small farm village its name. It is a warm and welcoming town that is a common stop for many travelers. Along with the most diverse crops, the painted mountain contains the most diverse population of races and work. It is a cozy town, run quite separately from the rest of the continent. The Painted mountain people vote in their senators, and have a democratic constitution that determines the rights of farmers, land owners and other various workers.

The Painted Mountains is also home to what can be considered a historical museum, which is filled with magical items, paintings, and preserved crops. It is open to all, but heavily, heavily secured.

The Painted Mountains also contains an organization that teaches local children to read, write, grow crops and practice lighter forms of magic. It is a very progressive landscape and is welcome to all. This does not mean nativity, however, as the Painted Mountains has one of the most well trained and uniform law enforcements in the continent.
Mon'Mriel |



Mon'riel is popularly known as "The Dragon Graveyard." Mon'riel in its early days was a beautiful, radiant city, filled with treasure, art work and magical items. The oral history of its origins have been passed down through generations and how it became such a desolate wasteland is still unclear. One legend suggests the leaders of Mon'riel stole dragon eggs and planned to use their shells and content for armor and magical weapons. Another rumor suggests that they were betrayed by a political figure who allowed several dragons to storm the city and it ended up in disaster where dragons, and deeply buried humans, were laid to rest. Regardless, Mon'riel is now considered the most dangerous land in the continent and is overrun with rogue dragons, and some suggest undead creatures roam the area.

Mon'riel supposedly still contains several pieces of dragon hoard and miscreants have been known to become horrible meals to the rogue creatures.
Last edited: