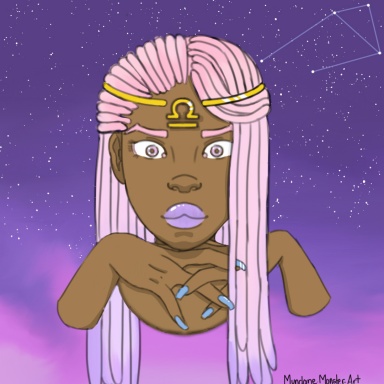 The most uninspiring of monsters
Original poster
Posting Speed

1-3 posts per day
One post per day
1-3 posts per week
Writing Levels

Beginner
Elementary
Intermediate
Adaptable
Preferred Character Gender

Male
Female
Transgender
Genres

Fantasy, Modern Fantasy, Animal based, Scifi, Modern, Horror, Comedy, Slice of life.
[BCOLOR=#ff0000]

Entry #1

[/BCOLOR]
It all started when I noticed that petty crime villains, you know the ones who robbed banks or smuggled illegal weaponry, were starting to screw up. I mean, those guys aren't known for their big plans and strategy but they weren't stupid. But over a course of two months, twenty five petty crime villains had gotten arrested. And it was for stupid things that even an up an comer wouldn't do! Like rob the same bank twice after the place got a security upgrade. Or mugging somebody and letting someone snap a photo. Nah. No one was that dumb.
And I told them--The Gamma Council. MY Council. I told them, I said, "Guys this is fishy. Some weird shit is going on." And they were all going to the same prison! I told them that too. I gave them all the facts, all my spreadsheets, all my research and you know what they did? They laughed. Right in my face. Told me that I was getting paranoid in my old age, the bastards.
But hey, they were young kids. I figured I'd just get them some in your face crap and they'd wise up. Nah. Even after I pulled records for all the petty crime villains. Even after I met with the warden of the Lower Gamma Prison, and asked about their high profile prisoners and found out that The Swab was imprisoned there. I gave them all of that info, and they voted me out. My own council! Said I was starting to 'hinder their mission to keep Gamma City safe'. The people I hand picked to protect this damn city--
But that was in the past. I've got a new plan now. I'm gonna start new council. Nah, not council, that's too uptight.
Rebels!
Yeah, they're gonna...Start a revolution. They're gonna fix up this damn city.
They're gonna be my... Rev Squad.
​
[BCOLOR=#ff0000]

Entry #2

[/BCOLOR]
Here's what I'm going to do;
I already know who I'm going to pick, so all their is to do is contact them. I'll use my safe house as the base. I thought that maybe I'd get classy and send letters, but some of them don't have homes, plus I need a faster method.
So...Even though it literally kills me to do it. I'll use my powers. Dimension Creation and Teleportation, crazy strong, but a real son of a bitch on the ole' ticker. But it's a necessary sacrifice.
After they stop freaking out about their sudden relocation, I'll give them the whole spiel. Then if they agree to join the cause--and hopefully they all will--I'll tell them to come to 43 Lam Rev Drive the next day, key in the code 281922 and pick a room. Then head down to the dining room and I'll give them all the details and they can get acquainted with their fellow squad members.
- - - - -
Setting
December 1st
Winter / 35 F
Last edited: