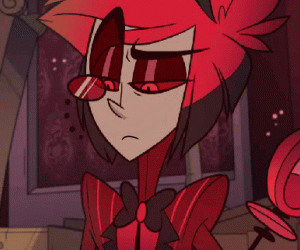 Anxious Tomato Will Bite You!
Original poster
Invitation Status
Posting Speed

1-3 posts per day
One post per day
1-3 posts per week
One post per week
Slow As Molasses
Online Availability

Afternoons, evenings and nights.
Writing Levels

Intermediate
Adept
Advanced
Adaptable
Preferred Character Gender

Male
Female
Genres

Historical, fantasy, magic, horror, supernatural, survival, vampires, demons, pirates, mutants, ghosts, romance (FxF, MxM, MxF) (Romance should be part of the plot and not the whole plot in itself), etc.

Sequel to
I'll never be part of your world
Five years has past since their time together at Valor academy and both Damien and Anna has moved on with their lives. At least that's what they thought, but as they meet once again, memories are brought back and emotions set in motion.
[fieldbox="Anna Blue, blue, solid"]The sun had gone down and all that could be heard in the small apartment was the shower and a low humming voice. It wasn't a particularly cheerful melody, Anna hadn't been able to sing anything cheerful in quite some time. Five years to be exact. Had five years passed already? It both felt like it had taken an eternity, but at the same time it had passed in the blink of an eye. She still had awful nightmares of her time at the academy. The more she tried to let go, the worse they seemed to get. But everything would get better now. Christian was beside her, supporting her, and after tonight they would truly be connected. It would help her let go of the past, she just knew it.
As she stepped into her bedroom, with a towel draped around her body, she couldn't help but glance towards her bed. There under the pillow was the letter. A letter she knew by heart. Every single word was engraved into her mind. Today was the last time she would read it. It was time to let go of Damien completely. As she sat down on the bed, she pulled out the letter and looked at the words. Even though he knew he had gone through a lot, she still couldn't help feeling betrayed. He had left her when she had needed him the most.
Her hands were shaking as she started to rip the letter apart. Slowly she destroyed the memories. Damien would never come back into her life again. There was no need to torture herself by holding onto him like this, and it was not fair to Christian to have another man in her heart still. The pieces of the letter fell to the floor and she left them there. It was time to turn the page and look into the future.
Soon she was dressed up all in black. The dress was hiding her feet but exposed her collar bones and she added black sleeves that covered most of her arms and parts of her hands. Maybe she should have chosen blue instead, but she didn't feel like changing now and she would be picked up at any moment.
As predicted, Christian came just shortly after she had put her clothes on and fixed her hair. It was amazing how good timing that man had, but he was also a vampire, so maybe he had some cheating techniques. They left her apartment together and soon arrived at the party.
"
I'm a bit nervous. I haven't been around other vampires for a while.
" Anna confessed as they walked towards the doors. It was a bit nerve wrecking. At the academy there had been such a fuzz over her blood possibly being tainted after she had reverted back into a human, she wondered if there was any possibility of them sensing that now. Was it visible somehow? Not because she wanted vampires to just suck her blood anywhere she went, but a lot of people had acted as if she had a disease that could pass onto them if they just got close. It wasn't that surprising though, most people who started to revert back to humans died, even with today's technology. Though most people couldn't handle the pain from not drinking blood to begin with so they became full vampires. Anna had been extremely lucky, though it had been agonizingly painful. She wasn't sure what had been worse, Gabriel's torture or her body rejecting her vampire side. [/fieldbox]
Last edited: