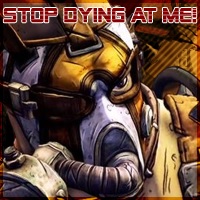 The Sweet Sadist
Original poster
LURKER MEMBER
FOLKLORE MEMBER
Posting Speed

1-3 posts per week
One post per week
Slow As Molasses
Writing Levels

Intermediate
Adept
Adaptable
Preferred Character Gender

Male
Female
Futanari
Genres

I like almost anything, as long as it has elements of fantasy and/or science-fiction to it.

The dragons went extinct over a hundred years ago, an organisation called "Halo" dictated that they were fowl beasts that needed to put down. Unbeknownst to them, the dragons were fairly prepared, their eggs hidden, so that one day they might rise again. Now, a group of children has come across a clutch of eggs, the very same eggs while at summer camp. No two eggs are alike, and there are just enough for each child to have one.

Which will you choose?


Fire
Thunder
Lightning
Water - Synren
Ice
Wind - NoDayButToday
Earth
Light
Shadow - Batty
Wood
Metal
Stone

• Name: (What is your character's name?)
• Age: (How old is your character?)
• Gender: (What is your character's gender?)
• Element: (What element is your chosen egg to be?)
• Talents and Abilities: (What is your character good at? What special things can your character do?)
• Appearance: (What does your character look like? Try to include things like how tall they are, how well built they are, what colour their skin is. You may use artwork here.)
• Personality: (What is your character like? Are they the sort the punch your face in for looking at them funny? Would they spend all day prancing around trying to find the end of the rainbow? Are they shy? Obnoxious? Sweet?)
• Biography: (This field is important. It is where I shall be gauging your literary skill, so try to avoid being concise here. I don't want your character's whole life story, but a few important points, enough to make at least one nice paragraph. )
• Other: (Anything you care to add?)


1. Batty
2. Synren
3. NoDayButToday
4.
5.
6.​

• No god-moding, power-playing.
This one is a given, but I always feel the need to include it. If your characters ability/abilities require some minor power-playing, make it known under the 'Other' field of your character skeleton.

• Single character limit.
One character per person! That's it, just one!

• Ask before killing.
If you wish to kill a character, send a private message to the character's owner and ask for permission to do so. Even if they have posted somewhere in this thread that they are okay with their characters dying, you should still check with them about it. They may have a plan for their character at that point in time, you never know. Better safe than sorry.

• Literacy, past-tense, and third person
I expect in character posts to be in paragraph form with proper grammar, as few typos and possible, and well thought out. As few one liners as possible, if I feel that too many one liner posts are being made by and particular person, I will talk to them about it via private message. Past-tense and third person writing is a requirement, you will be messaged if you fail to post in one, the other, or both.

• It is my job to make sure rules are upheld.
All though I do appreciate the gesture, I would appreciate if you didn't call people out on rule-breaking. I will not be talking openly about someone's misconduct. Unless I end up having to leave for a period of time and leave you in charge of making sure that rules are followed, please refrain from mentioning any breaks.

• I reserve the right to reject your character if they do not live up to the standards of the rules.
If not all the fields are filled out, fail to verify that you have read the rules, or is rife with typos and grammatical errors. If your character is rejected, do not remorse, it doesn't mean that that particular character can never get into the role-play. Just read over the rules again, read over your post, and see if you can find what is wrong and fix it.

• Quotation
Post a quote by your character at the top of your character skeleton to prove that you have read and agree to the rules. You only have to do this once, but it would be neat if you did it for all of them, if you are making multiple characters. Witty quote are preferred. I like laughing.

• Romance!
By all means, should you find a soulmate for your character, go for it! Heterosexual or otherwise! Just keep the naughty bits to yourselves, in, say, a one-on-one thread, or PMs.

• Use the skeleton provided.
I have made the character skeletons the way they are for a reason, so any alteration of them or using a skeleton of your own creation is not allowed. You may, however, edit the aesthetics of the skeleton however you like, as long as the fields are all there and filled out.

• Feel free to update your characters skeleton.
In fact, I encourage it! As the game progresses, you may update your character sheet so that it better reflects their development. If your character gets some new scars, add that in to their appearance. Did your character get some fancy new toys that do fancy things(Or nothing at all)? Throw that in other. If your character goes through a life changing experience, add to their biography!
Mae Kyte - Played by Batty
Fina Alexandra - Played by Synren
Lhant Abel - Played by NoDayButToday

​
[fieldbox="Mae Kyte, olive, solid, 10, Impact"]
• Age •
10
• Gender •
Female
• Element •
Shadow
• Talents and Abilities •
Mae was born with magic, quite a rare gift these days.
• Personality •
A cheery little girl, making the best of her alienation from the other children her own age. She has been known to smile in the faces of what would normally scare children, and has been given lessons in this children should never know of. Through all her optimism, when she is alone at night, she often breaks down an cries.
• Biography •
Being born with magic, as soon as she turned five, she was shipped off to one of Halo's branch offices, and from there passed on to one of their magic mentors. At first it was exhausting, and she could not keep up with what she was being taught. She was assured that this was normal, and to just keep trying. So she did. She tried, and tried, and tried, and eventually it became easier to do what was asked of her.

She still got summer breaks, like the other children, though it was more like she just spent less time training, and did not stop all together. This summer, she was sent to camp with a small group of children by her parents, in an effort to try and giver her a normal childhood experience.
• Other •
N/A
​
[/fieldbox]
Last edited by a moderator: