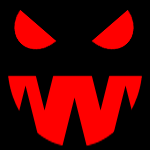 The World Maker
Original poster
Invitation Status

, ,
Posting Speed

Speed of Light, Multiple posts per day, 1-3 posts per day, One post per day, 1-3 posts per week
Online Availability

All over the place
Writing Levels

Beginner, Elementary, Intermediate, Adept, Adaptable
Preferred Character Gender

Male, Female, No Preferences
Genres

Fantasy,Modern fantasy, Scifi, Romance, most stuff

Set Up:
The world is under Attack! An alliance of extra-dimensional/alien beings have made an alliance and now threaten humanity! These beings plan on conquering humanity and use the females as drone like soldiers and the males...you don't want to know... .The Invaders use an advance technology to do this with contact to a substance that makes up their suits for pawns that resemble bodysuits though in fact are mutated cells much like a second-skin with the body one whole eroge zone. and a mask to suppress what's left their consciousness and complete the conversion. Also they can be further converted that when fucked further by their own causing the mutation to spill more into the body. With enough they start resembling their masters in a small way and a retractable dick that shoots the stuff in. Now this looks pretty bad right? Well there is hope for humanity just yet. That comes from the PuriRangers. This sucker in dormant state looks like a mere accessory like bracelet, ear ring, ring, etc. In an active state the suit is rather tight against the body but provide the ability to safely handle and combat the Invader menace. However they can remove the suits with enough damage done. Now the battle ground is the Island City State of Iwaka, Ground Zero as it were. Will Humanity Make them back off? Or will they fall?
(Think a hentai power rangers style hentai thing. Check out DinaRangers if you want to see inspiration)
Factions:


The Puris Foundation:​
​

The people with the best shot at taking down the Invaders. With advanced technology they created suits that enhance physical capabilities and allow them to handle the gunk hat makes the other side's suits safely. Combine that with a helm that has advance sensory and comm equipment plus memetic blocking visor and filter for aphrodisiacs. Combine that with advance weapons and they seem pretty able to handle stuff. however the stuff is while combat grade they are bustable and have weak points. Also bases are for the most very much in public knowledge. Also recently developed a way to disinfect soliders,even mutated ones.

The Invader:

Those who would conquer this world. They are made of humanoid races that resemble demons, Beasts and bugs plus bugs and to be brief truly alien. They use a sort Mutagenic substance that creates a suit, which deadens pain and makes the whole body a sensitive spot. The suit also resembles a BDSM body suit. using that they essentially fry and then program to be obediant servants, masks helping. mutated ones are caused by "evolution orgies" developing a dick and traits of the race that infected them.Bases are unknown in terms of location. Also have monsters from pre-human female use.

CS:

PuriRanger
Name:
Age:(13-29)
Gender:(Fem. or futa)
Color:
Secretly turned on by:(one of the races. you take on their traits when taken)
Appearance:(Both civ and in suit. both of the suits.anime pic or descrip prefered)
Weaponry:(What they use)
Personality:
Kinks:
Turn-offs:
History:(Past up to this point.)

Invaders
Name:
Age:(13-29)
Gender:(Fem. or futa)
Race:
Type:(General(limited),Old monster,evolved,foot solider
Appearance:(Before[if applicable] and after. anime pic or descrip prefered)
Attack abilities:(what can they do beyond the basic punch and kick. foot solider excluded)
Personality:
Kinks:
Turn-offs:
History:(Past up to this point.)

No combatants
Name:
Age:(13-29)
Gender:(Fem. or futa)
Favorite Color:(the
Job:(support for PuriRangers? or civ)
Secretly turned on by:(same as PuriRanger)
Type:(General(limited),Old monster,evolved,foot solider
Appearance:(What they look like civ and imagine on the other two)
Personality:
Kinks:
Turn-offs:
History:(Past up to this point.)


Rules:
1.Standard rules.
2.Gotta be cool with bodysuits, Rape and mindbreak.
3.Eventually the rangers do become corrupted maybe even evoled. though they can be cured.
4. again no males! they can't be cured for what they go through.
5. As GM what I say goes.
6. All start out as normal unless General and Old Monsters.
7.Have Fun!
​