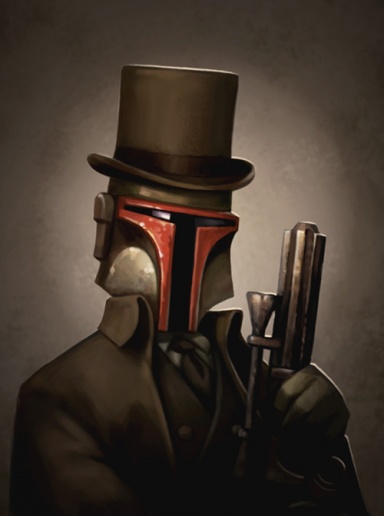 Posting Speed

One post per day, 1-3 posts per week, One post per week
Online Availability

Shake a tin of dice and tell me what numbers they give you.
Writing Levels

Adept, Advanced, Adaptable
Preferred Character Gender

Male
Genres

Sci-Fi, Fantasy, an assortment of others. Ask and you shall receive (an answer).

Sleek appearance aside, Tararui was undoubtedly the slowest ship in the fleet. Her ShockDrive jittered, her engines spat more than they ran, and most of her engineering crew left for the Valor the moment they had the chance. She was, for all intents and purposes, a last resort ship, sent to low-value sites that were unlikely to contain anything worth bringing back to the colonies. Truly a sad little thing.

Jonathan Drake O'Malley, or JD as he so often preferred, thought she was a fine ship. His father captained her in his prime, back when she was ferrying colonists from planet to planet. Now she was little more than a glorified goose-chaser, but he loved her all the same.

JD currently sat in the ship's small galley, sipping salty broth while his friend chattered incessantly in his ear.

"... and real, untapped iron. Can you imagine a haul like that? Three months off in compensation… Hey, you get that note from engineering?"

Verlaine leaned back against the slate-grey wall behind them. His name was Jean, but JD had never called him that. Verlaine seemed more fitting.

"Uh… about the drive?"

"Tararui's not moving 'till they get her drive up and running, and Command's gettin' real serious about this mission. JD..."

JD grumbled through a mouthful of salt.

"Think Cass'll come along?"

"Who?" JD nearly choked. Where had all this salt come from? "The blonde? I don't know. She's head of security, so… I think so. Why?" He set the broth aside, appetite gone and tongue positively burning. "She's got a pulse rifle, Jean. All the time. If you want to look down its barrel, be my guest, but I've got an obligation to try to convince you not to."

Verlaine shrugged. "I know. But--"

"Leave her alone, Verlaine."

"O'Malley?"

JD leaned forward as the staticky voice of the Captain came through. "What's up, Captain Morely?"

"We're heading planetside in an hour. Grab Verlaine and head down to the dock and get the Virgo ready. Morley out."

JD ran a hand through his hair, feeling a mixture of anticipation and worry well within him. He'd flown plenty of missions, most of them planetside scouting operations to ascertain whether staying in orbit was worth the returns. Tararui's luck was wearing thin with the amount of rock and outdated tech they'd found in the past two years, and with the ship failing despite every attempt at repairs, he wouldn't be surprised if she were to return to a decommissioning. For now, this was their last chance to prove they could find something of value

He didn't have high hopes, but he put on an air of confidence for Verlaine's sake. The poor man was looking for his big break. With the way things were going, they'd all end up transferred to the Farragut, or maybe Lonesome. Both were magnetically attracted to useful scraps, nothing impressive. Nothing that could lead to the break Verlaine was waiting for.

Shoving Verlaine's shoulder, JD stood and tossed his tin into the bin before gathering his gear and heading to the tram. Verlaine followed close behind.

Ten minutes later and they were standing in the hangar, where the Virgo sat in its dock. It was almost as old as Tararui, but never once failed and didn't look close to it, either. A reliable, if ugly, ship. It was his, and he was damn good at flying it.

Captain Kurt Morely walked over to them and greeted them with a nod. "Rest of the crew has been notified. We'll try to keep this one brief-- in and out, as fast as we can. If you spot anything, we can take a look, but otherwise, we're on a tight schedule."

"Sure thing," JD said. "Full security?"

"Half," Morley set his hands on his hips. "Try to go easy on them. They're new transfers, and Tararui doesn't need the bad rap."

Verlaine passed by them, snatching JD's gear from his shoulder with a smirk. "I'll stow our gear and get Virgo warmed up. You're better with the new kids anyways."

JD didn't bother retorting. He got along just fine with transfers, especially the cocky ones. They liked pilots, saw them as unassuming and harmless. JD didn't mind. The shock of how boring these expeditions could sometimes be would break them in, and after that, they'd be much easier to work with.

He leaned his shoulder against the side of the ship and waited.