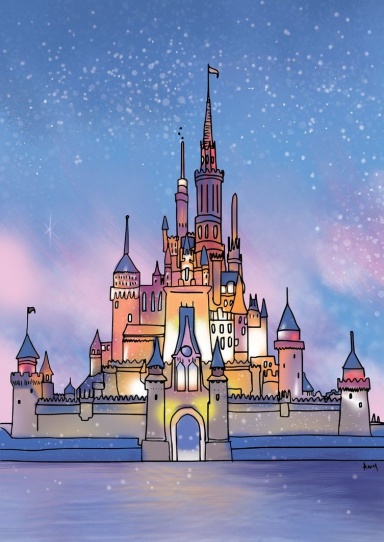 Socially Awkward Penguin
SITE SUPPORT
DONATING MEMBER
Roleplay Invitations

One on One Roleplays
Posting Speed

One Post a Week, Slow As Molasses
My Usual Online Time

late. [well... most of my partners seem to think so anyways] ... it varys, best to just check with me ^_^
Writing Levels

Intermediate, Adept, Advanced, Prestige, Douche, Adaptable
Genders You Prefer Playing

Male, Female, Primarily Prefer Female
Playing Style- Passive or Aggressive

I love doing both, it really depends. In a group rp that I didn't create or come up with the plot for I prefer to be passive. In group rps that I make and create the plot for I tend to give myself complete control. I am definitely an aggressive style rper in those situations. In a 1x1 or invite only where everyone is involved and helps to create the plot I like to do both, passive and aggressive. I tend to be VERY inquisitive during planning for 1x1's, and will ask questions to basically plan certain things to every little detail (some things I leave to develop in RP, obviously), but that's sort of just how my brain works. I run on a Q&A style generally and am really, really laid back about almost everything. I promise, I would tell you if I was disinterested (I am fairly blunt with my thoughts... though I would word it gently :)).
Favorite Genres

Slice of Life is my favorites, but I also love fandom based* and country based rps. I'm open to trying most things, but there are a couple that I won't do.

*I'm not interested in fandoms I don't know and I am not interested in playing canon characters. I only play OCs.
Genre You DON'T Like

I don't really like super futuristic (I'm fine with things like a Hunger Games setting, but nothing with hovercrafts and wall-e type things please) and I won't do anything scary... me no likey scary thingys.
------------------------------------
------------------------------------
​
[encadre=fleft|Basic Information]
[BIMG=177]http://www.bronze-sculpture.net/images/AN0312_bronze_pegasus_figurine.jpg[/BIMG]
Midas the Pegasus
Teal
&
Gold
​
[/encadre]
[encadre=RP Staff]Co-GM ::

~Happily.Ever.After~
Co-GM ::
Felilla
whatever we say goes!!!
[/encadre]
Dear Mr./Ms. ___,
Redwood is a boarding school for students from all different backgrounds of life. The school is meant for students in the seventh grade and up. It is a highly prestigious institute not only known for its world-class academics but also its extra-curricular activities and teams. This academy is very competitive to get into, but if you do succeed, (which you have, congratulations!) there is no need to worry about paying the tuition, you see, all students here are accepted on a full scholarship. This also gives us the perfect premise to kick you out shall we see fit. And, I warn you, we are
quite
strict here... Five strikes, yes, two more than the average, and you will be out of here. Attached you will find a packet about the school, School schedule (not to be confused with a class schedule which you will be presented with during orientation), order forms for your books and uniforms, the schools rules and several other pieces of pertinent information that you should read up on before attending orientation and settling into your dorm.
Best of luck & kindest regards,
Headmistress Deluva
[BCOLOR=#ffff99]

>Table of Contents<

[/BCOLOR]
Post 1 :: Intro and Basics

[BCOLOR=#cc99ff]{You are Here}[/BCOLOR]


Post 2 :: About the School
Post 3 :: Rules, Character Sheet, Other various pieces of information that don't fit elsewhere
Post 4 :: Dorms/Character Listings
Post 5 :: Character Relationships and Schedules
Post 6 :: Reserved
Post 7 :: My Characters
Post 8 :: Felilla's Characters
​
4

1