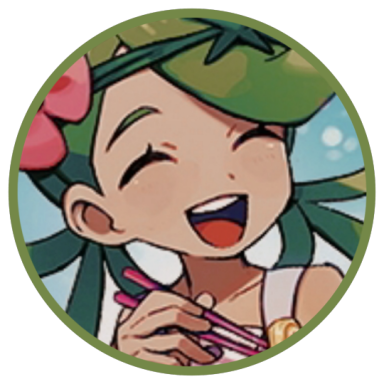 We're all monsters, living in a dream~
Original poster
Roleplay Invitations

One on One Roleplays
Posting Speed

Several Posts a Day, A Few Posts A Day, One Post a Day
My Usual Online Time

3pm - 1am (GMT / BST)
Writing Levels

Beginner, Elementary, Intermediate, Adept, Adaptable
Genders You Prefer Playing

Male, Female, Transgender, No Preferences
Playing Style- Passive or Aggressive

Meh, depends really. I tend to be more aggressive I suppose, but I find a good balance with my roleplaying partner and adjust my style accordingly.
Favorite Genres

Horror, gore, bloodiness, monsters, supernatural, fantasy, romance, criminality... I could go on.
Genre You DON'T Like

Furry, sci-fi, boring high-school, slice of life genres that are bland and don't have some twists somewhere.

"Yes, well, you can forget about that. I won't be agreeing to make myself uncomfortable for your benefit. Surely you'd want me to be comfortable and happy in such an intimate, special occasion? I certainly won't find your depraved ideas exciting; I can only imagine what they are and to say they appeal to me would be a lie - and I'm not going to lie to you. You may be able to lie to me, but I don't like doing the same to you, you deserve me being honest," he muttered under his breath, his smile and generally calm and content mood falling seconds after the other's statements. He didn't want to talk about sex, always feeling awkward and uncomfortable with it all, so it was hardly going to improve his mood when he was all but forced to discuss it.

"It doesn't matter, does it? Even if I agreed, I won't be here for two months or so - you're jsut going to have to learn to live without sex for that time, I'm sure even you can manage that. It really isn't the be-all and end-all. You survived this month, didn't you? Unless you've struck up a courtship with one of the men here. Donovan, perhaps," he shrugged, splashing his now clean-shaven face with water before smiling briefly in approval of the neater appearance, feeling more like himself now he looked the way he always had. "I'm not being serious, I know you've been loyal during the month Just... really, behave yourself, you're being so dramatic. We can discuss this when I'm home next, that's what I was trying to say; it's really not worth discussing it now when I'll be leaving tomorrow."