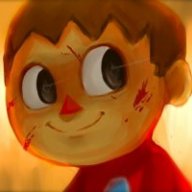 Hi-def
Original poster
LURKER MEMBER
FOLKLORE MEMBER
Preferred Character Gender

Male
Genres

Fantasy, Horror and Sci-fi. I'll try basically anything though. I also love strange and unusual RP genre concepts. Different is good!
What do you do to make your characters believable?

One problem I had when I first starting writing and Role-playing (and it is something I constantly struggle with) Is making the characters I create seem "Real". So my question is what things do you do to make your characters seem like real people? I know this is a kind of broad question, but I am curious because I have several methods I use and want to see how other rpers do it.


​