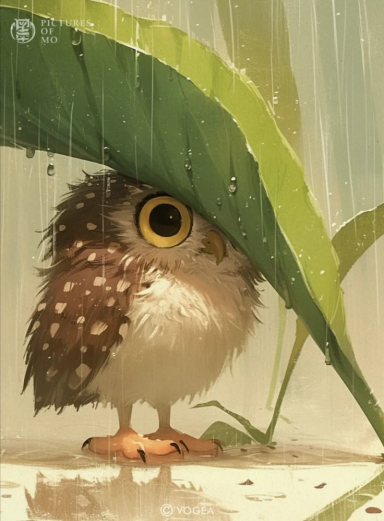 Divine Space Witch Ò◇Ó
Original poster
ADMINISTRATOR
IT'S NOT AN APRIL FOOLS JOKE AND NOBODY IS GOING TO BE MAD
Unless you hate Iwaku, in which case, you're going to be disappointed. (◉◇◉)​
GREETINGS MINIONS.
I was going to write a long inspiring speech. Something about hard times, grand mistakes, evolution, and the future, etc. But we don't have time for my magical nonsense, we need to get our house back in order.
Long story short, 2018 sucked a bunch of dicks. Ò,Ó Ignoring the chaos of my personal issues, shortly after the fundraiser Iwaku had to deal with Jorick retiring, Astaroth living in the hospital for several weeks, and Kitti being in and out of the doctors as well. I have warned people time and time again that without three admins I'd have to shut Iwaku down. By December I was ready to pull the plug for good. I wrote up the announcement and everything.
Except I didn't post it. I kept telling myself I'd do it, and just couldn't do it. Ò,Ó I am NOT a person who shies away from killing things when they need to die. I have murdered sites before. I realized, quite fearfully, that this is something I still care deeply for and I cannot let it go without fighting to give Iwaku the longest lifespan as possible. Heck if I know why, I guess I love you jerks. Ò◇Ó
I have discussed things with Kitti and Astaroth, and they too are on board with this totally insane plan to actually live and enjoy life and be amazing and run Iwaku until one of us finally kicks the bucket.
WELCOME TO IWAKU
Hello. If we have not met, (because I have been hiding in my retirement tree for some time), I am Diana! They call me the Owl Mother because I am a flying toasted marshmallow with claws. My passion is running communities and my special power is inspiring people in a multitude of ways. I live and feed off the joy of members. Seriously. The more you love and enjoy this site, the more powerful I become. Settle in here and share your love for our community and I will do everything in my power to have it live forever and be a place you can call your internet home.
To my left is
Kitti
. She was on Iwaku long before I ever joined. Back then she was a small babbu, but now she is a strong powerful lady and quite possibly the most dedicated, consistent, and warmhearted individual that I have had the pleasure of working with. She has been single-handedly trying her best to hold things together on Iwaku when myself and Astaroth were physically and mentally unable to even look at the site. If you ever have a problem she will listen and do her absolute best to help. She deserves ten million baskets of respect.
To my right is

Astaroth
. He is a mid generation Iwaku member and has had the pleasure of suffering through some of the best times on staff as well as some of the worst mistakes we've ever made. He has the strength and constitution to handle the kind of problems most people would balk at; from wading through pages and pages of sketchy pedo trash to stepping in front of verbal bullets on behalf of staff. He has spent countless hours over the years making sure the members here are safe from creeps. He protec, he attac, he got yo back.
We three are now your admin team.
We're going to make tons of mistakes and probably be frustrating for everyone! Ç◇Ç But we love Iwaku and we are working out some strategies for making sure the site still retains its standards of safe fun, while also taking into account our physical and mental health issues. Over the next couple of the months we'll be "auditing" the site so to speak, to figure out what changes we need to make to help us do a better job.
Our ultimate goal is making sure Iwaku remains a place where you have creative freedom to write anything you want to write in an environment that is friendly, respectful, and safe.
Whether you want to roleplay animu dudes fighting dragons, or if you prefer fucking those dragons. You do you, boo. We'll make sure you're legal and safe while you do it. <3
HOW YOU CAN HELP US NOT FUCK THIS UP
A site is only as good as the members in it. Make sure you know and understand the site rules and follow them. If you have any questions, use the Help Desk! If you find yourself in a situation where someone is being an asshole or a creeper, make sure to
report them
. Even if the situation doesn't seem like a big deal to you personally, you never know when that person might be doing something awful to someone else.
Otherwise…? PLAY. HAVE FUN. SHOW JOY AND ENTHUSIASM. I cannot stress enough how much energy we get from you guys getting all excited and putting Iwaku to good use.
Mom needs to know that not burning the house down with all her children in it was the right choice. (⊙◇◉)
If you have questions about this and Iwaku's future, we are now here to answer them! I will try not to bite any fingers but I can't say the same for Kitti or Astaroth.