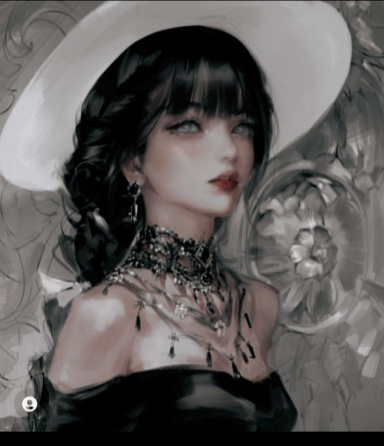 Invitation Status

Look for groups
Looking for partners
Posting Speed

1-3 posts per day
One post per day
1-3 posts per week
Slow As Molasses
Online Availability

It honestly depends. I have quite a busy schedule. I shall try my best to be around whenever and wherever I can though.
Writing Levels

Intermediate
Adept
Advanced
Adaptable
Preferred Character Gender

Female
Genres

I would like to dabble on all genres but my favourites are definitely Historical, Medieval, fantasy and Magical.


History

---

Dragons once ruled over Rayan. Their Moniker; Messenger of gods. Some worshipped them; Altars were built, and sacrifices were made in their name. Some feared them; Prayers were uttered, and houses were fortified to keep them away. Others hated them; Weapons were enchanted, and a faction was born to slay them.

It started off as a small band, a group of like minded humans. They had sworn to cleanse Rayan of Dragons. They gained traction and rose to fame within matters of moments. Their deeds spread across the land, and ballads were written in their names. They became humanity's saviour. Any Dragon that left its nest to find another would be swiftly dealt with. Merciless with their killings, they drove dragons to a state of near extinction.

But they were not benevolent. With fame clouding their minds, they demanded royal treatment. They pillaged villages and destroyed lands. They became entitled. They got bolder and tread on paths not meant to be walked upon —

They became practitioners of dark magic, having strayed too far from the path they first started on. And to meddle in such an art, the price to pay was high and dear.

Humanity's greed was also a curse. The more they delved into the forbidden art, the more deranged they became. Though their journey began to protect themselves, their purpose was quickly forgotten. They turned cruel and mad, their obsession possessing them.

The consequence was dire. Their retribution came without warning. Humans, once blessed with magic, had lost their affinity to practice it. In the blink of an eye, the glory they accumulated got buried deep in the earth.

But the damage could not be undone. Darkness swept across the lands. It ruled with an iron fist. For thousands of years, every creature bowed down to its might. It was a plague more fearsome than Dragons. It encroached every crevice and left nothing untouched.

Old magic awakened. Dormant creatures, faunas and races reacted to the change, appearing across the land. It was a sudden change in Rayan, and everyone was forced to adapt.

The Elves who used to be secluded, uninterested in the outside world, emerged from deep within their dwelling. Haughty and entitled, they enslaved the humans to do their bidding while they walked the land. They lorded over them and mocked their stupidity. The shift had formed a new hierarchy and Man begrudgingly accepted their fate.

But the darkness that plagued them still needed to be dealt with. The chaos and destruction that it left in its wake could not be ignored. Unable to deal with it individually, every being of the land that had not been tainted gathered with a single objective; to banish the darkness.
It was a sight to behold; the might of the coalition army managed to drive the evil back, and contained it in one corner of the land.

The war ended in their overwhelming victory. Humans regained their freedom, albeit partly under less restrictive law. They had proven that they were willing to take responsibility for the part they played in the destruction. They left the land to occupy an island nearby to start anew. The Elves returned to their homeland, Dwarves fortified their underground cities and the earthfolk retreated to their land. Others mingled with the humans in the neutral kingdom of Azuriko or settled in little villages scattered across Rayan.

Last edited: