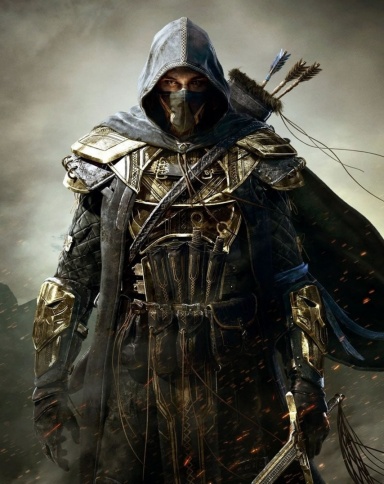 Invitation Status

Look for groups
Looking for partners
Posting Speed

Speed of Light
Multiple posts per day
1-3 posts per day
One post per day
Multiple posts per week
Online Availability

Whenever I have time
Writing Levels

Elementary
Intermediate
Adept
Advanced
Preferred Character Gender

Male
Female
Primarily Prefer Male
Genres

Fantasy, Sci-fi, Romance

Kyrian would suddenly be hugged by the Bloodhawk, even though his tone was cold like he was busy, the Bloodhawk was happy to see his friend was safe and somewhat sound "
Kyrian! You little healer you! I'm glad you are safe, I thought they got you too.
" Kaz placed the healer back down with a wide smile on his face. The Bloodhawk looked back at the Yeothal gang and saw Nyxus, he pointed at the lizard man then looked to Kyrian "
That one is also a friend, he's not hurt but in case he does get hurt.
" Kaz explained as he leaned into him "
I don't think he's from here either.
" The Bloodhawk whispered just as he looked back at Nyxus before looking back at Kyrian.
~
As Kaz was finally healed, he stood up and clenched his hand into a fist, seeing he was able to once again and smiled "
Finally! I can punch people again and use my cursed powers again.
" Kaz put his hand out and tried to conduct electricty through his fingers but saw and felt he was unable to. Kaz looked indifferent like he wasn't surprised "
Well that's not good.
" Kaz growled, his eye twitched a little like he frustrated and angry.
Just as Kaz tried to activate his powers and was unable to, the doors opened again and that was when Verity and Solomon walked in. "
Huuh!
Pretty lady.
" Kaz whispered when he saw Verity, he hadn't seen her in a couple of days, he remembered she said she was going to go find the red skinned woman from the other night. Oh yeah, Kaz had to go get a job from her after this. His eyes moved over to Solomon where Kaz sighed, almost as if he didn't care for the man, but Kaz saw how he fought the first night when Kaz appeared in this city, his magic was very volatile like his. He would love to fight him in a magic battle to see who was better and stronger. Kaz moved forward through the crowd of Yeothal's gang just as another gang appeared, or whatever they were.
Some sharp dressed man and his gang of black garbed men, Kaz snorted and clenched his fists, they didn't look like they were dressed for a blood wedding. They looked ready to fight. The Bloodhawk smirked as Yeothal began to berate the man and weapons were drawn, Kaz hopped on his toes and shook his body out, getting his muscles loose and ready. Then suddenly a number of men came from the shadows and began to fight, suddenly all Kaz could hear was the sounds of battle. Blood splattering, bones shattering, muscles ripping, metal slamming through flesh and bone. Screaming of men, bodies dropping on the floor. It was all coming back to the Bloodhawk.
Kaz had his teeth clenched, watching men die in front of him reminded him of so many fights and battles he had in the past, mass chaos. The memories began to overlap what was happening in front of him, watching gore splatter across the floorboards in front of him. Kaz could help but smile, not a happy smile, but a thirsty and evil smile. The smell of blood filled his nostrils and it was
intoxicating.
Kaz was almost drooling, he fists were clenched so tightly, they trembled, his eyes looked over to Nyxus, eyes full of lust for blood. "
I thrive for this.
" Kaz whispered as he placed a strong hand on Nyxus' shoulder, like a brother would. "
See you after the fight.
" Kaz turned to find his first victim.
Seeing one of the strangely dressed men fighting a Yeothal thug, the Bloodhawk raced off immediately towards the man, forgetting about his own weapon, Kaz raised both fists and slammed his fists down over the man's head as hard as he could. When the man stumbled Kaz jumped and kicked the back of the man's knee to make him kneel. Kaz punched the back of the man's head, when he was on the ground, the Bloodhawk proceeded to stomp the man's head in, smiling as gore flew up into the air and all over him. KICH KICH KICH KICH KICH KICH. The sickening sounds filled Kaz' ears. The feeling of blood on his skin gave Kaz a adrenaline boost, and he felt replenished, he felt new.
Once this one was dead, his head turned and his orange eye looked for his new victim as he wore a sickening smile. He loved this, he thrived from death, he wanted blood. This would be the most fun he has had since leaving the tribes.
Mentions:
@The Last Curse
Last edited: