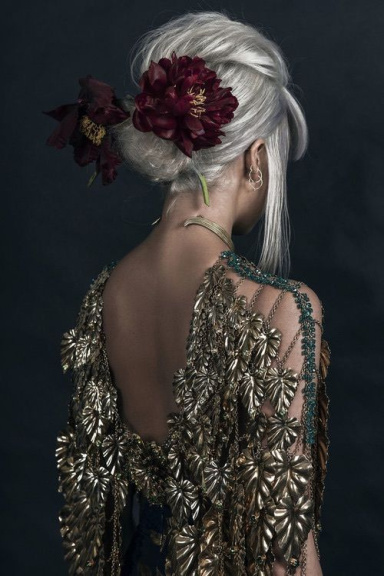 Convicted of High Witchery
Original poster
SITE SUPPORT
DONATING MEMBER
FOLKLORE MEMBER
Invitation Status

Looking for partners
Posting Speed

Multiple posts per day
1-3 posts per day
One post per day
1-3 posts per week
One post per week
Online Availability

I work graveyards, so I reply during the day.
Writing Levels

Intermediate
Adept
Advanced
Adaptable
Preferred Character Gender

Female
Primarily Prefer Female
Genres

Romance, Fantasy. Always some kind of non-human involved. (Such a vampires, succubi, incubi, etc.)
"Hello, and welcome to Ravenwood High School, a school located in the New Hampshire forests. This is a normal school for normal humans, but an experiment has been put in place. An array of different species will be allowed to attend the school on the agreement you keep your claws, fangs, tails, whatever, to yourself. None of our human children are to know of you. So enjoy your year here!"
For as long as anyone could remember, humans and monsters had always been separated. Humans weren't allowed to know of them for fear of panic and ultimately of being hunted. But the monsters of the world have decided enough was enough, and if the younger of the species could mingle with humans without problems, then why shouldn't the older ones? A select group of students have been enrolled and given the rules on attending a human school. If this experiment is a success, it would mean the ultimate change for monsters everywhere.
​
One

| Please read all of these rules.


Two

| I will allow anime, photography, and anything else. Use whatever kind of picture you want.


Three

| If there's one thing I will stay incredibly strict on, it's posting length. At LEAST one well thought out, fully functioning paragraph each post.


Four

| If you can't post for an extended period of time, let me, or someone else, know.


Five

| Post profiles in the OOC and add some kind of emoji so I know you read the rules.
Picture
Name
Age
Species
Year
Short Bio
Personality
Likes
Dislikes
Username
Teachers
Emily DePastion





Age | Two Hundred Sixteen

Species | Succubus

Short Bio | Emily was born in a small English town and grew up there. Her life was fairly normal for a girl like her, but eventually the woman gave up that life and moved to New Hampshire to become a teacher. She cares greatly for her students and would do close to anything to protect them.

Personality | A bit of a flirt, but very kind. Emily likes to be around people and likes to make people laugh. She doesn't have much of a temper on her, but she wouldn't hesitate to steal the life from someone who was doing her, or her students, wrong.

Likes | Emily loves the smell of the rain. She loves standing outside in the rain. Basically, if it's raining, she's happy. Sweets, children, and animals are also on her list of loved things. Being a succubus, the woman also loves feeling the lust in people's hearts. The smell they give off is simply delightful.

Dislikes | Emily hates it when people are mean to each other. She doesn't like negativity and would do anything to avoid it. Direct sunlight is also something the woman absolutely despises.

XIII

Human Students
Griffin Rain






Age: 18

Species: Human

Year: Senior

Bio: Griffin was forced into this school by his "gaurdians" he had been born with a disese that made his eyes violet and red. Due to this he will almost always be wearing sunglasses on his face and most people will never see his eyes. He has many tattoos and piercings which he got behind his "gaurdians" back. Some may say its simply a phase but the boy has been put through abuse by them for about 16 years due to this he has a high tolerence to pain. He will mostly keep to himself unless approached by another. He is also bullied by majority of people.

Personality: Griffin will usually refrain from speaking unless spoken to. Hes spotted out in a crowd but is not loud or talkitive unless you proceed to meet him. His usual day concerns of getting bullied going to class and repeat. He is not regarded as such but is a decent artist when you really try to look. His main emotion is stoic unless again you know him. If you proceed to give him a strawberry he will most likely gollow you like a puppy.
If given blackberries he will glare.

Likes: music, art, burgers, strawberries, and tattoos/piercings.

Dislikes: bullies, gaurdians, and blackberries.

Username: Phoenix THe Ignorantly Elusive


Matthew Taylor






Age:
17

Species:
Human

Year:
Junior

Short Bio:
Matthew is just a regular human nothing much to say he grew up in a small family of 4, he lived with his parents and older bother who is now in collage. Matthew came to the school from freshmen up to now in Junior. He never had any problems with the school and never even knew anything about the other creatures. Will he discover any of the creatures in his school only time will tell

Personality:
Matthew can be quite impatient as he isn't the best person to wait around to do something but other than that he is a normal person.

Likes:
Reading, games and comics

Dislikes:
Annoying people, waiting in line too long and hypocrites.

Username:
SilverDawn


Rayne Blu Solstice





Age
14
Species
Human
Year
Freshman
Short Bio
Rayne had no friends until Luna moved to the school. Rayne always did everything alone, even when she was supposed to have a partner. She acted as if they didn't exist. She rarely associated with her parents. She isn't open to very many people now either, though she will accept a little bit of company.
Personality
Rayne is very shy. She isn't very open. She is kind, but not really anyone knows. She is a little rebellious. She tried to stand up for people who are close to her.
Likes
She loves anything that has to do with music and art. Reading and playing her cello. Rayne loves the cold and fall. She also enjoys being with her only friend as of right now, Luna. Rayne loves reading books and going to the town library that has all of her favorite books. She has always dreamed of supernatural characters being real.
Dislikes
Rayne dislikes being in any kind of warm weather. She hates school with a passion, but still attends for her own good. She doesn't like bright lights or colors. People who bully other people are not her friends at any means, and will not ever be.
Username
LittleWolf

Monster Students
Sansa Petrova





Age | (Looks) Eighteen (Actual) Three Hundred Fifteen

Species | Vampire

Year | Senior

Short Bio | Sansa comes from a long line of vampires, each greater than the last. While she wasn't born a vampire, she was turned on her eighteenth birthday by her mother. Her family lives in Russia and once the offer to come to the US came about, her family jumped at the opportunity to send her.

Personality | A bit quiet, Sansa likes to sit back and watch people. She doesn't mind talking in front of people, in fact she's quite good at it, but she would prefer not to. Fiercely loyal and quite loving, San is a closet romantic, avid daydreamer, and a serious book nerd.

Likes | San loves fruits and could eat a whole bucket of strawberries just on her own. She loves the rain but isn't a fan of actually getting wet. Animals, books, and writing are just a few of her passions.

Dislikes | San doesn't much care for actual schoolwork and would do anything to get out of doing it. Deep bodies of water, such as the ocean, make her quite nervous. She'd not a fan of sharks and would rather never meet one.

XIII


Accalia "Luna" Jacquelyn Cuan





Age
66 (Werewolf equivalent of 14)
Species
Werewolf
Year
Freshman
Short Bio
Luna was a werewolf at her birth. Her pack is a very revered by all of the wolves. Her pack comes from the uppermost part of Romania, where it is very cold. Her parents thought that she would find joy in going and learning in another country for her last years of school. If this school doesn't work out, then she will just be sent back home.
Personality
Luna is very nice and caring. She almost never lies to people she trusts. She never would betray her pack or any of her closest friends. She flies easily through school and learns quickly. Luna accepts people for who they are, and she always tries to make people be who they are. Shy, submissive, and non-aggressive are some of her other personality traits.
Likes
Luna love the winter. She likes all sorts of "bad" weather also. The outdoors has always had her attraction. She likes spending time reading, drawing, or playing her piano. She likes all sorts of music, and is very open to hear new types. She enjoys all the natural smells and sounds that the forest and nature brings.
Dislikes
Luna dislikes the summer and heat very much. She doesn't like the US, only because of the temperature. She doesn't like spiders or any bugs. She hates having any kind of sickness, especially when she cannot smell things. She dislikes when people are rude and don't consider others' feelings before the speak their mind. She very much dislikes the subject of math. Luna never stays long in places that are crowded or small.
Username
LittleWolf


Cyrus Oro





18 (23)
Siren
Senior Year

Short Bio
Cyrus grew up on a small island that was rumored to be the death of any sailor that came near it, keeping his home nice and remote from the outside world. His life was really fairly simple, spending most of his time in the water and hunting down ships to practice his song on. He was perfectly content with that life... but his father owed some shore people a favor and so Cyrus was one of the monsters recruited to try out school with humans. Though he can read and write well enough, technology is an oddity to him.

Personality
Believing merfolk of all types to be above other monsters, and of all monsters to be better than humans, Cyrus has a superiority complex that he acts upon- often treating other people as inferiors. So haughty, a bit of a snob, and believing he is better than most, Cyrus does have a few saving quirks... like his cynicistic optimism- saying things could be worse to show just how good they are. He is also willing to lend a hand to anyone in need (as long as they're not a drowning sailor). Cyrus is very curious about the land world with humans and technology, and though he's slow to learn and that truly bothers him, he is determined to understand the world he has been placed in. He will make the best of this unpleasant situation.

Likes
- Fish
- Singing
- The Sea
- His Underwater Form




Dislikes
- Technology
- The Sand
- Being Far from the Sea
- His Dry Land Form

Username
RubyRose


Kitara Nikael






Age: 17
Race: Demon Nekomimi
Year: Freshers

Bio: Kitara was abandoned at birth by her human parents who thought she was a freak at birth, when she had a tail and cat ears. She grew up in foster care till she commited suicide. This didn't do much however as after a torturous time in hell her soul was spewed out as a demon. She now lives in a cabin in the forest.

Personality: Kit is kind and caring and a generally gentle person, but her soul is warped. She takes pleasure in seeing others suffer and can be dangerous when angered. She tends to avoid people who would anger her and so is mostly sweet and loving.

Likes: Reading, writing, music, technology, art, torturing bullies and singing.

Dislikes: Bullies, loud unexpected noises and stupid people.

Username: Chrystal Alvarez

This is the OOC. Please post profiles here and talk about the plot.​
Last edited by a moderator: