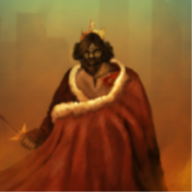 The Burger King
Original poster
FOLKLORE MEMBER
Genres

Fantasy, sci-fi, post apocalyptic, parody.
This is a thread where anyone can post and rant or just talk about what's troubling them in their life or something that bothers them, as a form of venting. You know the drill, this was at the past few Iwakus after all..

I am personally dealing with moving right now. Not the good kind of moving, moving because California has no opportunities for anymore. We're losing the house since my dad lost his job and my mom passed away, me and my brother can't get jobs here. But our family in Vegas offered to set me and my brother up with jobs, since they have connections. We're taking the offer and heading over there, there's lots of good apartment deals luckily.

I just gotta say, it sucks having to say goodbye to all your friends. Also sucks that I have NO idea when the home is getting foreclosed. I really wish it could have been avoided but, with no income and since none of us can get jobs here, it's inevitable. Politicians here are useless and out of touch so the retarded laws they passed earlier here in CA didn't help anyone who was losing their house.. <_<

CA is a sinking ship, that's all I gotta say on that for now.