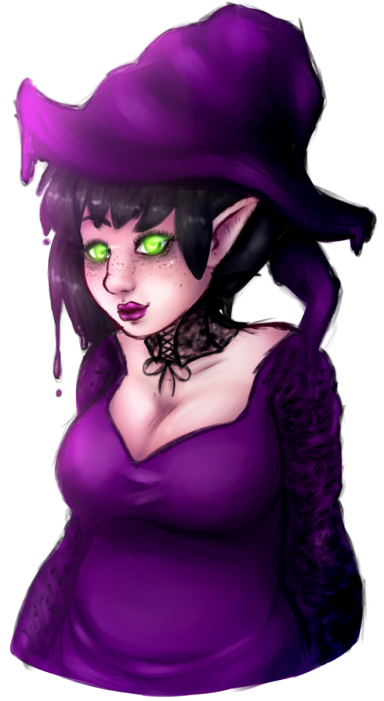 Mom-de-Plume
Original poster
SITE SUPPORT
DONATING MEMBER
Invitation Status

Looking for partners
Posting Speed

Multiple posts per day
1-3 posts per day
One post per day
Multiple posts per week
1-3 posts per week
One post per week
Writing Levels

Adept
Advanced
Prestige
Preferred Character Gender

Male
Female
Primarily Prefer Female
No Preferences
Genres

I'm open to a wide range of genres. Obscenely wide. It's harder for me to list all I do like than all I don't like. My absolute favorite is mixed and multiverse, but I'm not limited to those.

• Mixed Genre
• Multiverse
• High Fantasy
• Hard Fantasy
• Low Fantasy
• OP Fantasy
• Science Fantasy
• Modern Fantasy
• Soft Scifi
• Science Fantasy
• Low Scifi
• OP Science Fantasy
• Modern Realistic (Strict)
• Modern Realistic (Loose)
• Urban Fantasy
• Alternate History (Fantasy Preference)
• Post-Apocalyptic Mixed
• Post-Apocalyptic Fantasy
• Post-Apocalyptic Scifi
• Post-Apocalyptic Modern
• Dystopia
• Displacement
• Military
• Dying Earth
• Supernatural
• Drama
• Mystery
• Horror
• Religious
• LBGT
• Crime/Detective
• Parody
• Comedy
• Tragedy
• Romance (Must Include Others)
• Erotic (Must Include Others)

"What do you mean, I can't leave? You let me come down here, you shit! Out of my way or I'll... I'll...!"
​
Memories the beginning of the most recent 12 years in hell resurfaced as K stumbled along the upper ring. In hell, you never became thirsty or hungry, and you never aged, and you never hurt, but you also never healed, and if you got hurt in hell, the next morning would find you in one of the cells, where demons picked you apart bit by bit in whatever torment they pleased.

He'd been friendly with a few before he began his escape. They helped him come deeper, but turned on him when he started his way out.

One was rather pretty, for a demon.​
Like all demons, she had no hair anywhere on her body, and her figure looked like someone exaggerated a fertility goddess. Wide hips, a narrow waist, and large breasts, with the daintiest hands and feet, and long legs. K found their texture fascinating, and the nonspeaking demoness always purred when he stroked those long, long legs, and then pouted at him when he stopped. She always asked about his sex, too, and K always told her it didn't really matter, which disappointed her, but yet she stayed beside him and led the way, and stroked his hair when he emerged from the Big Boss's office with the terrible news that he made the journey for nothing.

And then she nearly sliced him apart with her whip, tears in her featureless black eyes when he told her he should go home to his mother and his cats.

His mind returned to the present, and he yawned and rolled onto his side, tired.

THUNK!

He looked back to see one of the upper-ring demons, a short, black creature with reflective eyes and a matte pitch body. Its long tail, with its wicked barbed tip were stuck in the ground where K had been moments ago.

"Oh." He stared, then shoved his arm at the thing and began to run, only to trip moments later on...

That's where he left it! He grabbed his 20-year abandoned backpack and began to run. If those other wanderers were around, he could get his bearings in relative safety and find the exit again!

"K?"

K's head jerked, and he skidded to a stop, beat-up converse sliding along the dusty red stone. He looked around, and a figure approached.

"Oh shit, it is you! K!" The figure jogged forward, then wrapped arms around K. "Listen, I'm... I'm gonna..." He pulled away and gripped the grimacing androgyne's shoulders tightly. "Listen, I'm..." He groaned. "One got me. The others, they sent me away. But you! You don't care, right? Stay with me during the night? Please? One got me. One got me!"

K stared up at the man, unease growing as the man continued to rant, and K pulled his eyes away from the man's face as the texture of skin moving with each word began to grate on his own face, more sensation than actual. touch.

His eyes landed on the man's chest, and there, standing out, a hole he could see clearly through.

"I..." K started. "Sorry." He was bad with words, and this guy was dead unless he got out and somehow survived long enough to get to hospital care, but chances were low he'd survive long outside of hell, and he'd end up tortured inside hell. K's mind fought, and he didn't notice the shift in light, but the grip on his shoulders tightened.

K looked up. "Ow!" He shouted, and the man let go.

"Sorry, sorry." The man laughed. "Sorry." He laughed again. "I'm getting tired, I... Oh god, don't let me sleep, K!" He grabbed K again and shook the weird kid. "Don't let them get me!"

K stepped away and swallowed, and his throat didn't accept it. He looked away and spat. "Don't know." He managed after a few moments. He looked back, and the man's body was fading into dark particles.

The androgyne shouted and scrambled away.

"Wait! Wait, don't let them-" The man's mouth disappeared mid-word.

K stared, whole body shaking. "Sorry." He managed in a small, high voice before he clambered to his feet as he turned, then ran.

He ran until the light shifted, and then whimpered as he heard the screams of his former companion caught up to him, screaming his name. He covered his ears and ran harder, but sound traveled when it knew it hurt most to hear, though it was impossible. K had observed it and experimented and found it true.

And then suddenly, an exit appeared in front of him and his legs didn't stop, couldn't stop, before he barreled through, tripped on his first step of freedom. Lip split and nose bloody, his stomach snarled as he laid there, planted face-first on the ground.​
---
K
Vordan Dawarum
George "Hades" Kruspe
Uiliaxahl'zaemqearus'qaidohn
Last edited: