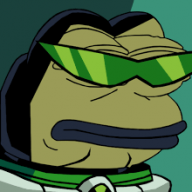 EVERYBODY RETS
Original poster
The prophecy of Ragnarok is a prophecy that has been passed on for eons. But what is it exactly? Is it real?

Ragnarok isn't just a story, but it isn't reality either. All legends have two sides, much like a coin.
​
The sad truth.​
​
And the happy lie.​

In the tale of Ragnarok, is there good? Is there evil? Who is innocent and who is the harbringer of war? All answers will be revealed when the time comes...

... and that time is now...​
Last edited by a moderator: