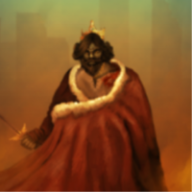 Playing Style- Passive or Aggressive

I am in the middle between passive and aggressive. But I prefer to plan things out with my fellow RPers so I don't mess them up. Although I do keep plot twists under wraps. I believe planning things out helps make for better posts so I do it often.
Favorite Genres

Fantasy, sci-fi, post apocalyptic, parody.
Genre You DON'T Like

No SMUT EVER. Not big on modern RPs, not a fan of Mass RPs due to past experiences. I may make exceptions though if an RP is particularly interesting. I will NEVER get involved with anything like yaoi or furry FYI, those I do not make exceptions with. Also not too keen on perverse RPs.
He'll never drive a Hummer through the blackhole that is California's state deficit ever again.......Never thought I'd have to say it....