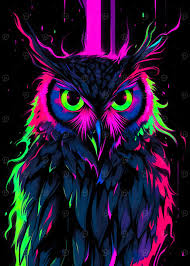 RADIOACTIVE OWL GHOUL
Original poster
ADMINISTRATOR
MYTHICAL MEMBER
Invitation Status

Not accepting invites at this time
Posting Speed

1-3 posts per week
Slow As Molasses
Online Availability

10AM - 10PM Daily
Writing Levels

Adaptable
Preferred Character Gender

Female
Genres

Romance, Supernatural, Fantasy, Thriller, Space Exploration, Slice of Life
[bg=#1D2218]
[/bg]
[bg=#283027]
Halantown Village was a convenient little place on the main road, perfect for any traveler to stop and collect supplies for a long journey. It was the very first stop for the band of questers that had volunteered to work together in the search for Drymera. From here the search would encompass Calliad and beyond!
[/bg]
[bg=#3A3134]
[dash=#6C9189]
Bria No'el
I had no idea the villages were so busy. Bria thought to herself as she glanced around. Despite having been there a couple days, looking for the party of individuals that were about to set out, the activity still surprised her. She finally shook her head and returned her attention to the people she had joined.

The young girl, Annalilly, looked far too young to be out traveling the world alone. Yet, Bria kept those thoughts to herself. If anyone realized where she came from, they were going to make a big fuss about it. Luckily, for all the things Bria didn't know about the world, surely the older gentleman, Captain Ril would. He was easy to like and his experience would be valuable.

What Bria wasn't so sure about was Gilgear. Any time she turned around and caught a glimpse of him, she had to squelch the urge to scream. She wasn't sure what to make of a man who surely must have been dead, but still insisted on moving around with the living.

Then there was herself. Bria had a map of Calliad and the countries beyond. Something she claimed to have drawn herself, which may have been a tiny little fib. As long as she could read it, no one would be the wiser. She needed to be here. To find Drymera, no matter the cost.

"What else do we need?" she asked to the others. "We have food and a few supplies. Would horses be a good idea?" she cast a quick look at Gilgear. Animals were sure to be as startled by him as she was!

[/dash]
[/bg]