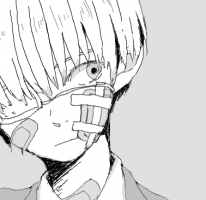 The dashboard melted, but we still have the radio~
Original poster
Invitation Status
Posting Speed

Speed of Light
Multiple posts per day
1-3 posts per day
One post per day
Online Availability

All the time, hueh.
Writing Levels

Intermediate
Adept
Advanced
Adaptable
Genres

Anything. Depends on my mood.

There are a number of dimensions- and a select few can freely cross between them.

In Aetale, there are three winds- the North, South, and East winds.

The lands that thrive in their areas of infuence are:



The North: Freezing-cold terrain is the only thing you'll find here. Some say the ghosts of the dead can appear to those stupid or unfortunate enough to find themselves here.

The West: The Badlands stretch through this entire zone- there is no wind here. This is a land that is either dessert with small colonies of survivors barely making it, or volcanic lands that are too hot to settle. However, the dragon-kind make their home here. But, most of them have immigrated to other areas in Aetale by now.

The East: Here live the rich aristocrats, with their great, technologically-advanced cities.

The South: The Wilde Tribes; the frog-folk, the ram-people, and close groups of other human-types. They are seperated from the cities because most of the tribes are located on islands. The most outside islands are practically mideival, howerever the closest ones to the city are quite modern.





My character, Puppy, finds himself here after wishing on a star to go somewhere, anywhere, that's far from Earth. He could have never imagined that it would actually work.





Unfortunatly, he appears in the middle of Aetale during a huge crisis- the Four Shards of god have been disturbed- turning the guardians of nature, the Sprites, into terrible monsters, out for blood.




​
[fieldbox="Puppy, white, dashed, 10"]
Puppy stared fondly at the bright screen before him.
His laptop felt warm in his lap, and it warmed his heart too. He could feel the fan's inside whirring as it processed Kitty's old chat logs. His best friend's profile picture flashed on the screen, and Puppy felt a lump form in his throat.
It's been a week since she left him forever.
She the only person in the world that had gone from stranger to forever-friend in less than a year... In fact, it had only taken her a few weeks to roll into his heart.
The little ball of sweaters and scarves was gone now- leaving a lopsided, fuzzy-edged hole. Puppy yearned for her giggles... her spastic sense of humor. Kitty, with her silly faces, and bold stares, had now fixated his bright, honey eyes on the screen. There she was on her 16th birthday, two years ago- with a group of other people Puppy didn't recognize. He didn't really bother to, anyway. He was here for Kitty.
[/fieldbox]​
[fieldbox=", white, dashed, 10"]
[bg=#404040]"
hey pups, wacha dooooooin? :3
"
"
homework
."
"
ugh, BOOOORING~ here, let me make your suffering less painful x3
"
"
woah, this is really neat~ (o.o)b
"
"
hahaha, this song really made me think of you ;3
"
Puppy sighed, leaning his head back on the pillows to listen. His eyes scanned the darkness of his room while his fingers tapped out a rhythm against the edges of the laptop.
After a moment, Puppy looked back to the screen.
"
yeah? i'll listen to it later since i have something playing already
..."
"
ooooo what is it
?"
"
boomboom wub wub wub~
"
"
wubwubwubwub
10 swedish fish/10 swedish fish
"[/bg]​
[/fieldbox]
​
[fieldbox="Puppy, white, dashed, 10"]
He giggled, feeling tears spill down his cheeks. It just wasn't fair.
Puppy abruptly shut the laptop, put it aside, and let himself lie down. It was 11 at night- early for summer vacation- but Puppy didn't feel like doing anything else.
He rolled over on his side, and curled into a fetal position. Puppy could see the night sky outside the window. It seemed static and dead- it had rained earlier in the day, and the clouds were likely covering the stars. But then, a twinkling caught his eyes. Bright blue, a needle-point star sparkled against a black backdrop. He felt something catch in his throat and he sobbed.
"

Please... I don't want to be here. I just want to go...
Somewhere else

." He wished upon the star.
He didn't know if he meant it or not. He just needed to feel better. It felt like his heart was being ripped out of his chest.
Tired and hurt, he drifted off to sleep just as a bright flash of light engulfed his room.
[/fieldbox]​
Last edited: