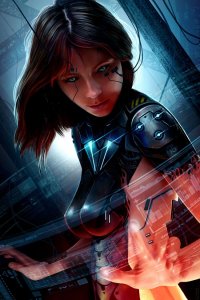 The Murrstress
Original poster
LURKER MEMBER
FOLKLORE MEMBER
Invitation Status

Not accepting invites at this time
Posting Speed

Multiple posts per day
1-3 posts per day
Writing Levels

Adept
Advanced
Prestige
Douche
Adaptable
Preferred Character Gender

No Preferences
Genres

Scifi, Fantasy, Modern, Magical, Horror, Noir, apocalyptic, Grimdark, yaoi, yuri, anything really.
[BG=grey]
RATING: This will be a pretty mature RP, there will be scenes with gory details in them, Will include talks about torture, drug-use, sex, "adult" language is allowed
GENRE/DESCRIPTION OF RP: Horror, Mature, Modern. These are all elements that I am using for this particular RP. This is a particularly dark RP, I'm intending this to explore just how dark people can make their characters- how far they can push it, while trying to keep it realistic. How far down this rabbit hole will people go?
PUNISHMENT!
Four bodies have been found, all with notes near them. The victims all wrote why they had died- why they had deserved it.

They all credited one mysterious figure as their murderer- Dr. Black, but there was nothing to go on, to find this person who had killed these people- the notes were spotless, no fingerprints, nothing. Nothing on the bodies revealed any trails.

It's been a massive source of frustration for the police, and, by mistake and error, the name was released to the public. The name is now whispered throughout the area- people are scared out of their minds, trying to find some way to make their homes feel safer- but to no avail- no one will be safe until this mysterious "Dr. Black" is in the custody of police.

A week later, three more bodies showed up- this time on the police station's doorstep, without any security cameras catching sight of exactly how they got there.

All the bodies had notes as well, and all the notes were perfect matches to each victim's handwriting style.

Seven total, and each had a different reason for being killed- Oddly matching up with the seven deadly sins.

Then, one note, not from any of the victims, on the same type of paper, was found under one of the bodies.

In short, the note explained that the cops had a week to find the next group of seven victims before they were killed as well- then after that one week, each day, he'd kill one.

There was no way to keep the information from the public, because typed-up versions had been nailed to every door of every house in nearby suburbs. Fear was at the forefront, and caused frantic behavior.

The murderer had said in the note that each of his potential victims were criminals in their own right- merely a blight on the city that they lived in.

The cops didn't know where to start, so an investigator from another city was sent in to help.

Will these people survive?

CHARACTER SHEETS:
NAME: What is their FREAKIN' NAME
AGE: HOW OLD/YOUNG ARE THEY?!
HEIGHT: HOW TALL ARE THEY? PLEASE use feet and inches... if you do just inches... I will have to actually use a calculator...
WEIGHT: How much do they weigh? I prefer using pounds.
APPEARANCE: Describe it or use a picture
OCCUPATION: WHAT DO THEY DO FOR MONEY!?! Gotta have the moolah.
PERSONALITY: Their general personality.
HISTORY: Give a little tidbit of information, something to flesh out your character!
ARE YOU A VICTIM?: YES/NO
​
[/BG]