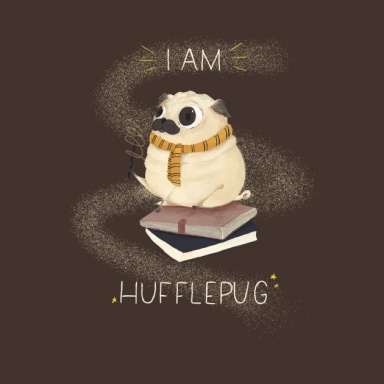 We're werewolves not swearwolves
Original poster
Pug's Partner Petition
Hello! I'm Pug and I'm on a quest to find some partners to help me realize my plot cravings! I have so many ideas and plots I want to give a try but I also like to branch out and I'm very open and receptive to other ideas!
[tabs]
[tab=About Me]
I'm in my late 20s and I'm a wife and mother to a 7 year old and a 7 month old
I work a full time job during every weekday and every other Saturday
I'm located in America in the Central Time Zone
I've been roleplaying for almost 15 years on a variety of mediums
As a roleplayer, I tend to match your pace and level of roleplay. I'm more of a follower than a leader, truth be told.
I am flexible with the roles I play and I enjoy exploring different tropes
I play either male or female characters
I check Iwaku at least once a day. My response time varies depending on the chaos of my real life. If I take longer than a few days, I will PM or let my partner know about my delay.
I prefer realistic face claims for my characters
[/tab]
[tab=Pairings]
Professor x Student
Werewolf x Hunter
Royal x Commoner
Doctor x Patient
Jock x Nerd
[/tab]
[tab=Fandoms]
For fandoms I prefer OCs only! I enjoy building my own characters!
X-Men/ Marvel Universe
Harry Potter/Fantastic Beasts (craving Hufflepuff x Slytherin!)
Avatar:TLA/LOK
Star Wars
[/tab]
[tab=Plots]
Muse A and B live in the same apartment building. Muse B's pet always visits Muse A to receive food and pets. Muse B is confused by how his pet keeps gaining weight until he catches the little traitor in the act as Muse A feeds him.
Muse A and B work together as Head Chef and Sous Chef in a upscale restaurant. Muse A is over critical of Muse B's work and Muse B thinks Muse A is too uptight.
Muse A and B are part of a team of scientists on the first Mars settlement. Preferably different nationalities. (big craving for this one)
Muse A and B have been best friends since childhood. Muse A develops feelings for B but is terrified to take the next step and ruin a great friendship. Muse B feels the same way.
Muse A and B are both teachers at the same high school. They recognize each other at an embarrassing event (Con, Renaissance Faire, etc...) and find that they have a lot in common. They begin dating but must keep their relationship a secret from their students. (big craving for this)
Muse A works at a library that Muse B visits every week. They strike up a conversation over a shared interest in an unusual/not well known author.
Muse A and B live in Victorian England. The man has a very conservative, strict view. The female is very progressive and acts as a woman shouldn't (getting a job, having opinions). Muse A and B are at odds all the time
As I think of more, I will add!
[/tab][/tabs]​
Last edited: