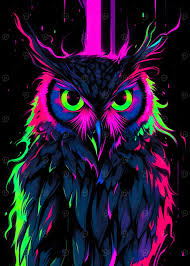 MOTHER OF OWLS AUTUMN
Original poster
ADMINISTRATOR
MYTHICAL MEMBER
Posting Speed

1-3 posts per week
Slow As Molasses
Online Availability

10AM - 10PM Daily
Writing Levels

Adaptable
Preferred Character Gender

Female
It's time once again for a well timed PSA about community issues!
The mark of a REAL community is when people can make connections with each other. Real connections like friendship and romance. We LOVE this! It makes us feel warm and fuzzy to know we bring people together. :D
HOWEVER
Some people take this TOO FAR.
Recently we've had a lot of issues with people flirting way too much and trekking in to CREEPY territory.
Please remember that Iwaku IS NOT A DATING OR SEX SITE. Members come here for roleplaying first. If you happen to make connections as a result, that is awesome. But a lot of members are going from innocent flirting, to being full on creepy and that's making people uncomfortable.
When you're interacting on the site, remember these things.
- If you wouldn't do it or say it in real life, don't do it on Iwaku. Overly sexual flirting, grabby hands, rapin' times. Use your common sense and your manners. Okay with well known friends, not okay with strangers.
- If someone is hitting on you and you don't like it, TELL THEM YOU DON'T LIKE IT. Too many people are just giggling and encouraging bad behavior, then turning around to complain about it.
- Do not hit on underaged members. That shit is just wrong. D:<
We don't have to punish people for doing what comes natural, so PLEASE REMEMBER TO USE SENSE. The last thing you want to be labeled as is a sexual predator. :D We ban those.