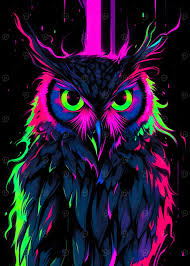 MOTHER OF OWLS AUTUMN
Original poster
ADMINISTRATOR
MYTHICAL MEMBER
Posting Speed

1-3 posts per week
Slow As Molasses
Online Availability

10AM - 10PM Daily
Writing Levels

Adaptable
Preferred Character Gender

Female
[bg=#000000]
[bg=#303030]PLOT AND CHARACTER SUMMARIES[/bg]
[/bg]
This thread is our official topic for PLOT AND CHARACTER SUMMARIES.
All
characters are part of the story, and the castlist below will be summarizing each character's personal plotlines as they progress. Make good use of tying things together, for glorious excitement. >:D
[bg=#000000]
[bg=#303030]CAST LIST[/bg]
[/bg]
THE 00s
Sahar Fairchild; "Genesis 00"
: 14 Female
The prized child experiment. Sahar is the pawn that all wish to possess or control. Her only alliance is "Mother", the scientist Amy Sherriden.
Unknown "01"
: Gender unknown, Missing for ten years.
Mysterious helper!
Unknown; "02"
: Young 20s Male
Insane Crusader seeking out Sahar.
Eros Lancelay; "03"
: 19 Female
Illegally created to aid a wealthy family's son and raised as his sister, yet fell in love with the son. Eros has lost what was most important to her and has no alliances.
Rhiannon Wade; "Six 06"
: 23 Female
Illegally created as a bodyguard to a mob daughter, once her Miss died Rhiannon was inherited to next of kin. Now she is doing illegal work under the orders of Val Mancini.
Setem "07"
: 27 Male
A bodyguard for the crusade!
THE CRUSADERS & CIVILIANS
Tobias Havinrah
: 24 Male
Youngest High Priest in history, Tobias sought justice for the death of his family but had his perspective changed when under the care of the former High Priest.
Thaddeus Dayne
: 36 Male
The fanatical High Minister with many prejudices!
Amy Sherriden
: 32 Female
A scientist of DNA, Amy has only ever thought about what progresses could be made through altering DNA. Now she is the mother figure to the child experiment, Sahar.
THE BROTHERHOOD
Deirdre Saxton
: 19 Male
After the mysterious bankruptcy of his father's company followed by an equally strange death, Deirdre joined up in the crusade to avenge his father.
Yuri Solotov
23 male
Seeking revenge.
Asheron Vivaldi
24 Male
VENGEANCE!
THE OUTSIDERS
GMCS Howard 'Sieger' Steiner
: 36 Male
Pending plotlines
Adrian Mneme
: 43 Female
Adrian's perfect life was destroy when she found herself kidnapped by the Norfolkians to be used for her doctoring skills.
Heinrich Heydrich
: 25 Male
Trying to escaped the fanatical views of two waring parties, he is part of the Outsiders!
PROJECT GENESIS IS STILL ACCEPTING NEW CHARACTERS!
SUBMIT NEW CHARACTERS IN THEIR APPROPRIATE THREADS.
Ask questions and discuss the plotlines in our OOC Topic!
​