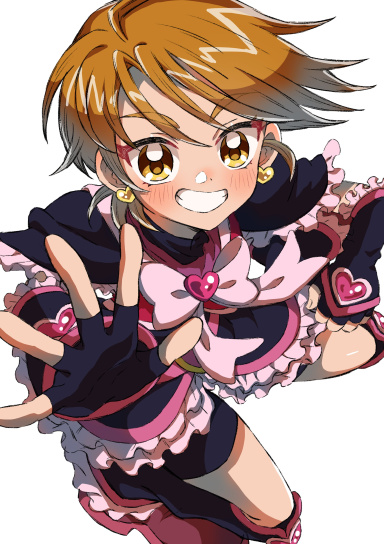 Ancient Iwaku Scum from 2006.
Original poster
MYTHICAL MEMBER
Posting Speed

Slow As Molasses
Online Availability

NEVER
Writing Levels

Adept
Douche
Preferred Character Gender

Primarily Prefer Female
Genres

Surrealism, Surreal Horror (Think Tim Burton), Steampunk, Sci-Fi Fantasy, Spaghetti Westerns, Mercenaries, Dieselpunk, Cyberpunk, Historical fantasies
[ame="http://www.youtube.com/watch?v=acRVnUqgs58"]YouTube- James Hannigan - March of the Old Guard[/ame]


"All societies go through three phases.... First there is the struggle to integrate in a hostile environment. Then, after integration, comes an explosive expansion of the culture-conquest.... Then a withering of the mother culture, and the rebellious rise of young cultures."

After World War III, political unrest and poor economic conditions lead many countries to develop a dictatorship as their government. The collapse of the Old Nation seemed more than likely once the Wars of Disunion broke out. With the end of a strong federalized government reaching from one sea to another, a new leader the Crusaders call Weinberger appeared on the scene proposing to return to the glory days of the Old Nation. His Victory Party, was strongly nationalistic and gave people the hope they needed.

Weinberger gained power around Semile by telling the displaced people that Semile would be powerful again and would ignore the anger of the surrounding states around them. He would avenge Semile's defeat in World War III. Weinberger also told the Semilens that they were a superior race that would take over all the lands lost in the Wars of Disunion.

During the era of the so called, "Simplification," anyone of higher learning who was against the state was likely to be killed by rampaging mobs that supported the Victory Party, who proudly took on the name of the "No-Wants".

Weinberger then feared that his people would loose their faith in a single God and return to the days of paganism and secularism, so he created the position of the High Priest, to save their souls.

Thus the "Age of Faith" was born.

For 600 years, the power of the Church has gotten stronger and this has caused the need for a new form of rebellion.

A renaissance of "secular learning" has been flourishing in Semile for some time now. It is echoing the divergences of Church and State and of science and faith.

This generation loves its technological marvels.

It obsessions with material, worldly power, and its accelerating neglect of faith and the spirit.

With the coming of their Messiah, Semile is now evolving. To the New Guard, the road ahead looks very bright indeed.