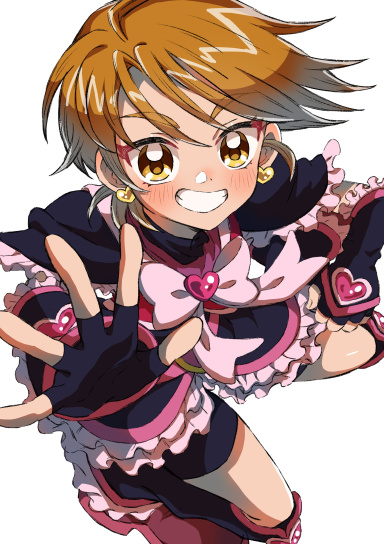 Ancient Iwaku Scum from 2006.
Original poster
MYTHICAL MEMBER
Posting Speed

Slow As Molasses
Online Availability

NEVER
Writing Levels

Adept
Douche
Preferred Character Gender

Primarily Prefer Female
Genres

Surrealism, Surreal Horror (Think Tim Burton), Steampunk, Sci-Fi Fantasy, Spaghetti Westerns, Mercenaries, Dieselpunk, Cyberpunk, Historical fantasies
Episode Four: To the Underground
​
[ame="http://www.youtube.com/watch?v=hT800lYzZIY"]YouTube- Lupe Fiasco - Streets On Fire[/ame]


For those of you that care to know, my name is Adeline. Most people just call me Ada.

I like talking about politics. I'm entitled to my own opinions. The Faith even preaches all are created equals in the eyes of the Holy One.

However, there is a place that not even the rebels of this society go to.



This is the Vaniburg District, the underground society of Semile that is intermingled with the stink of sewers and livelihood.

People of this alien society are stuck in a limbo between slave and citizen.

Officially, they are that not illegal citizens but in the caste societies of Registered and Unregistered no one dares approach them.

In the long haul, there are several means of escape. The first is a little more honorable, joining the army for several years to get granted your precious Citizen's ID Badge. With this little bad boy, Registered Citizens are able to receive healthcare, schooling, welfare, and other amenities from the government. The second is to steal one of these Badges, which is a capital offense. A great many have been shot on site by police for doing this. The last and simplest is to find a firearm and place it next to your head.

Though, when rallied together these people are the most dangerous threat to the government. However, there has been no one in the past decade capable of organizing them.

However, I remember the Unregistered's Uprising more commonly called the Infinity Rebellion.

I was just fourteen at the time....

The location was Northern Point.

I was wandering the streets of the old district, my hands tucked in my pockets. It was quite chilly that day because of the cold breeze. The streets were almost empty, only a few people here and there. Some blamed it on the weather, mostly those who wanted to forget, to hide from the world they lived in.

The old population of the District often spoke of a "better time", a time when there were no fights and when everything was peaceful. I couldn't imagine something like that, I was born in a world full of bloodshed and war. For the past twenty years there had been nearly constant war with the Norfolkians.



The sound of dance music greeted me as I passed by Café Propaganda. It was actually a club, though no one cared. I'm not even sure how the community afforded to keep it open.

I could see couples dancing in the dim light.

Having nothing else to do, I would sit outside and enjoy the music.

[ame="http://www.youtube.com/watch?v=piixOTN5-jk"]YouTube- Kingdom Hearts- Highway Blues[/ame]

The DJ had just switched to a new set of quiet, slow music and the young dancers had to accommodate themselves to this new pace.

I bet it was like this back when my grandparents were young. This must be what's left of the 'peaceful age'.

The music was quite relaxing, my thoughts soon drifted away and I dozed off.

Some time had passed when, in a half-awake state, I noticed several men dressed in paramilitary uniforms enter Café Propaganda.

Half a minute later the music stopped.

My instincts told me something bad was about to happen, yet I wanted to stay, just to see if I was right.

When the first shot was fired, I jumped off the bench and ran home as fast as I could.

Several more gunshots followed; patrons of Propaganda, those who were still alive, screamed and shouted.

Somebody had already alerted the city guard. Sirens wailed in the distance.

I later learned that the paramilitary men where members of the Crusaders, acting on suspicion that Propaganda was a leftist hangout. This was the powder keg that would launch a massive movement generalized as the Infinity Rebellion. Most credit for this conflict goes to some mysterious pre-Genesis 00 codenamed 01. I think it is a bit of a generalization, he was just the right voice at the right time…

He was successful in routing the government forces. His movement had stole arms from Nova Corps. However, in the wake of the conflict little remained. Most of the Unregistered were rounded up and murdered in cold blood. I was spared because of the senior Talbot's love of blondes.

The first reason I bring this all up is because of the fact I am one of the Unregistered. While I may be wealthy from my considerable good fortunes, I will never forget where I came from.

My other reason is quite simple, if you are on the run any of the various underground lairs the Unregisters call home is the best place to hide. No one cares who you are in a land of black markets and gangs. If Yuri and Anna were smart, this would be the best place to hide.