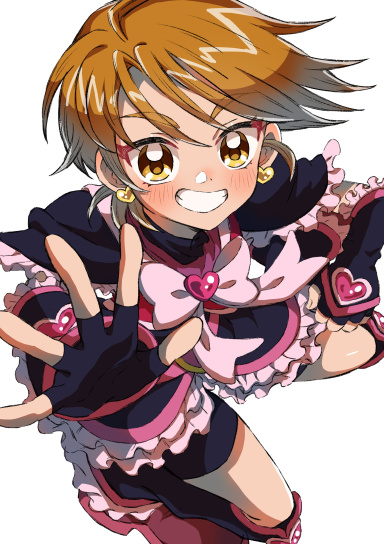 Ancient Iwaku Scum from 2006.
Original poster
MYTHICAL MEMBER
Posting Speed

Slow As Molasses
Online Availability

NEVER
Writing Levels

Adept
Douche
Preferred Character Gender

Primarily Prefer Female
Genres

Surrealism, Surreal Horror (Think Tim Burton), Steampunk, Sci-Fi Fantasy, Spaghetti Westerns, Mercenaries, Dieselpunk, Cyberpunk, Historical fantasies
Episode 3: Close to Comfort
​
[ame="http://www.youtube.com/watch?v=rRuzAraTKlw"]YouTube - Iskra Radeva - Pismo do mama (2005)[/ame]


The foundation of any movement is based off the concept of a family or a community. This is why nations put much effort in making themselves seem to be a extension of the most basic system form of government. If you can make the family respect your rule then you will control mankind forever.



In Semile, the father of the nation is the High Priest and the Ministers of Government could be seen as brothers and uncles. For the first time in many generations, the High Priest and the Minister of Information were kin. Although both adopted by Leopold and not biologically related in any shape or form, they were both treated as the heirs to a vast empire that extended well over 300 miles north to south.

Even the Anarchist Brotherhood movement cannot escape this most primitive of governments. They are all united under a cause that makes them close like kin. Through dumb luck of a young woman, the Brotherhood now has their enemy's Messiah. Regrouping as fast as they could the Brotherhood slips back into the small airship they had docked on the Tesla with. Although the machine is outdated it still has its original tagging codes that will allow them to sneak past the government sensors. However, unknown to them, this will be a double edged sword for a single person in the Tower of Solon could track this ship down dooming their movement forever.



However, the issue for them currently is this, the young teen has a woman that claims to be her mother. Already short on food and supplies, it would be better to leave her behind. All attempts that have been made to keep them apart have failed. So for now both Sahar and Dr. Sherriden have their faces covered by thick burlap bags and their hands are bound. Dr. Sherriden keeps telling her daughter, over and over again to keep clam. The only thing, she could tell is that they were moving deeper within the swamp.



Finally that leaves us with the enigmatic force that attacked the Tesla. Altair stood on the deck with several other members. The man is annoying that the Brotherhood had slipped away once again. To make matters worse, the bastards had kidnapped the Messiah.

"I want this ship airborne as soon as possible. Best to let the government assume we are on their side for now."

Much like how the Brotherhood had dressed like local militias, Altair and his crew disguised themselves as Nephilim. When playing a game of cat and mouse, it's wise to look like the cat.

While all this occurred, Dr. Sherriden tried to remain as close to Sahar as possible. It was as close to comfort she could give, while they were traveling in the valley of death.