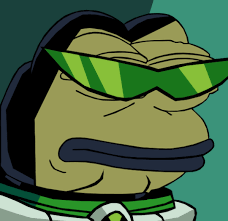 Whatever, Bullfrag is awesome.
Original poster
FOLKLORE MEMBER
Posting Speed

1-3 posts per day
Writing Levels

Intermediate
Preferred Character Gender

Male
Female
Genres

Fantasy, Superheroics, Slice-of-Life, Anime, a fair deal of fandom...
As I pondered, I looked at all the MMO anime and pondered - stuck in game? Cool legendary bull? Why can't we just have fun? Well, that will be what you can expect from a certain anime in a later season but that's another story.

So anyways, here's the thing, I'm intending to call the Roleplay "The Gaming Club's Legend". It's a good enough balance of SoL and the actual game thingy.

The RP revolves around the Gaming Club of Hanazawa Co-Ed School. Their primary activities include playing MMOs together, a few actually. I'll list info on said MMOs somewhere. If need be, I may create seperate threads for said MMO worlds. Maybe I could pop something interesting out of this.

The Club was formed 6 months ago, but they've done an impressive yet not so impressive deal of things - formed guilds, beat raid bosses... well...

The zeroth arc will revolve around the Club Leader's recent odd behaviour, and is very primarily set in the real world. The start point of the RP is the period when new members are expected to roll in.

So, what do you think? MMO-based Roleplay, nothing too heavy or drastic... just a simple MMO on the screen.