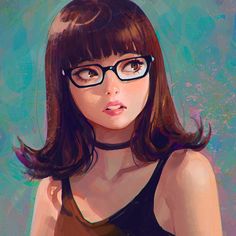 Olives and Fear
Original poster
BITE Fall Community Pick
A paper bill, a number on a screen. What power can they possibly hold? Yet they control our lives, our thoughts, our fear and joy and appreciation. Not diamond, or gold, or something tangible. Only the idea of the value attributed by the masses to a vague concept, and the unyielding faith that the giant that is the social monetary system will lumber along without stumbling. How did we get here?
We kill in its name, bleed in its name, serve it, dedicate our whole life to the pursuit of it unquestioningly. It's more worshipped than Jesus or Buddha or Allah or every single deified idea to ever existed combined. We're so convinced we need it to survive, as much as we need food or water or air, and yet it isn't even real.
In this way, how is Money any less than the single undisputed God of the modern world? Each day we faithfully attend its churches, and labor away in its prayer booths. Each day we watch its High Priests in their Wall Street Temples praising its name and its miracles. And each day we put our lives into its hand, without doubt, without hesitation, without shame.
All that unfiltered, unfaltering faith funneled into a single design was unprecedented in the entirety of human history.
Behold! The greatest God of them all, the currency system of the United States!

But even Gods fall when their sacred Temples are burned to the ground
​
God was crippled during the great Sundering.
The nation went into crisis, and our faith faltered, fear and doubt worming their way into our heart, poisoning God from the inside out. Its High Temple was in rubble, its worshippers wavering, and despite all the Council of High Priests's effort, God was butchered and broken into a hundred thousand pieces. Given time, and restored faith, it would have risen out of the ashes and be reborn. But there were wolves at the door.
Corporations tore its pieces apart and devoured the remaining. Each fragment was a seed, a potential released into the world to be taken and cultivated. And the more fragment each scavenger devoured, the more powerful it grew. The war over the remnants of a dead God commenced, its battles fought over stock market, negotiation tables and competitive marketing.
The war spiraled into the Dark Ages of the 07-08 Financial Crisis that destroyed the livelihood of millions as surely as guns and bombs could. When the smoke finally cleared, a new Era was upon the United States of America, the Era of Corporation Godlings.
The seeds had taken roots and grown into entities of power. Powerful churches of the old God were now their own sect with their own deity. They hold domain over Consumerism and Capitalism, their weapons Mass Marketing and News Media, and together they enslaved the common masses like dividing pigs in a farm.
But the old God left behind more than its body. Artifacts remained, small gateways to tap into the ocean of faith, its pool of power. Scattered across the country, the artifacts are insignificant on their own, but together, they are a direct threat to the Powers that Be that cannot be ignored or tolerated.
---
Pretia Libertatis
, or the Price of Freedom is a hyper-realistic social thriller with an underlying mystical/metaphysical theme. Your characters will be plunged into a hidden world of Supernatural Capitalism where profit is literal power, and spare change's measured in human lives. You have the first glimpse of the truth, and the tool to change the it all. Will you sit back and preserve the status quo as one of them? Or will you crumble a nation in the name of self-proclaimed justice?
Writing Level
: Adept. Know your way around words, and be able to work with others to craft a compelling story for all of us. That's my dream.
Posting Speed
: Ideally once every two weeks or less.
Price of Entry
: Your soul
Some of you may have noticed that I already posted this Interest Check once before, then decided to drop it. Well, circumstances changed, and I dare say my friend's a bastard.
Type "IhateShiz" in the chat to get 20% off your entry payment.
Last edited: