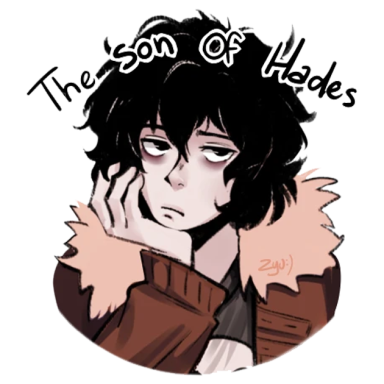 The One True Pibbles
Original poster
FOLKLORE MEMBER
Posting Speed

1-3 posts per day
1-3 posts per week
One post per week
Writing Levels

Intermediate
Preferred Character Gender

Male
View attachment 89095
View attachment 89096
"Hello, Toronto! We are Project 64 and we're a band from the future and outer space on a quest to destroy boredom across the universe and stuff! One, two, three, FOUR!"
-------
Precious Little Roleplay

- A "Scott Pilgrim" Fan RP -

Life is difficult, especially if you're a group of twenty-something people who've recently graduated college. You need to get a job, find a place to live, and if you're up to the challenge, try to find time for personal time and/or time to focus on your relationship(s).

But then you also have to account for the unpredictable elements, such as the vegan police, battling bands, evil exes, and gaining enough experience points to level up.

That, and also the fact that every day seems to be freakin' winter for some reason (seriously, it's like APRIL)

But amidst all the chaos and confusion of this crazy mixed up world we live in, there is one thing that makes total sense: achieving the goals you set for yourself, no matter what stands in your way!

In particular, our story will centre in on a group of young people, some of whom have known each other for a while and others who are just meeting for the first time. Most of these people have been friends for years since meeting in high school. Recently, they have started a small indie band, performing original music as well as some of their favourite rock/pop songs. They all love performing and writing music, so it only seemed fitting to form their own group.

At first it was a fun little escapade, more or less just a hobby that everyone enjoyed. But then, it hit them: The band could make it big!

Only problem was, they sucked. Or at least, they thought they sucked... But maybe they did suck.

Eh, I'm getting off track... Now, um... Crap. I lost my train of thought.

Um... Aaahhhh... Hang on. I-I... I just... Hmm...



OH!



Now I remember! Okay, so every couple of years there's this big battle of the bands competition, right? Well, Project 64 decides to enter the competition for a chance to win the grand prize: a record label with Platinum Label Records! But, such a task is not for the faint of heart and the band must remain vigilant! The competition is stiff, tensions are high, and when a few evil-doers are thrown into the mix, anything could happen!

So what are you waiting for? We've gotta win the battle of the bands man! THAT RECORD LABEL IS IN THE BAG!


- Press Start to Begin -
​
Alright, so if you have any questions about this RP, post below. The basic overall outline is that we're a small Toronto based band (because it's the same setting from Scott Pilgrim and Canada is awesome) who've entered a battle of the bands competition to try and win a big record label.
This plot will be mostly character driven and have a kick-ass Rock/Pop soundtrack (at key moments in the RP). But the general idea is that we will all be members of Project 64, a band who's name references the video game console, the Nintendo 64.
As per anything Scott Pilgrim related, there will be a lot of sarcastic/snarky humour, epic video game-esque fight scenes, and references to pop culture and media. As well, a few evil exes might show up throughout the RP, but the main focus is on the band. If you want to add in a plot element or try a side-plot with everyone in the band, throw it my way and we'll talk about working it into the big scheme of things. After all, the whole RP can't just be playing music without conflict. That would get boring fast :3
And now, here's where I talk about the band and the style it's going for:
Project 64​
There's a bit of a plot behind the band, so it were. The idea behind it is that five beings from the future (and outer space) have traveled back in time to try and change the future by eliminating boredom across the universe. The members of Project 64 present this odd concept by dressing up as a set of varied characters ranging from robots to future human beings, all of whom have gathered for one specific purpose.
They are a rock/pop band, playing anything from a range of original songs to covers of music by other bands (ex. Take on Me by aha, Bohemian Rhapsody by Queen, Living on a Prayer by Bon Jovi, almost anything by Daft Punk, etc), led by their miraculous custom Gui-Keytar wielding-cyborg leader, "Captain Synth" (MC).
The song listed above was a sample of one of their 'original' pieces (the robotic voice you hear is Captain Synth, as he uses a synthesizer while singing to keep up the idea of him being a robot), but like the plot idea I'm willing to listen to song requests for the band to do.
-------

Rules:​
1.
No GMing. We don't want any Mary-Sues or Gary-Sues
2.
Maximum of 2 Active Characters per person (One Band member, one NPC/other character) Any more needs approval by a GM.
3.
Characters can die, but please ASK somebody before you attempt to kill their character rather then just say "Your guy is dead."
4.
Keep it PG-13!! Romance and Lovey-Dovey stuff is fine, as well as the occasional innuendo, but take smut scenes to PM, please. Also, violence is allowed, but please don't rip out a guys entrails and hold them above his head while he slowly dies. We're not monsters (some of us just have crazy powers :3)
6.
You must have a 'Band Name' and 'Band Costume', as Project 64 is similar to the personas of Daft Punk (they play characters on stage).
6.
You just realized there is no 5 and went back to check :3
7.
Try not to borrow too much from the graphic novel/film, as we want things to be original. However, I won't really enforce this rule too much unless it becomes an issue.
8.
Post at least two paragraphs each time (more is fantastic though). I get how writers block can be, and trust me, nobody is safe from it.
9.
GM posts will be announced (these include plot movers, end/start of a day, or even the death/introduction of a new character)
10.
If you've read through all of this, then in your "Other" section, say (or post an image of) your favourite Scott Pilgrim quote.
11.
Please make PvP combat fair. It really sucks when somebody unleashes their ultimate power and freezes the other person's foot to the floor, then proceed to just punch the crap out of their immobile opponent. In addition, GM moves will NOT be allowed inside PvP combat unless approved/announced in a GM event.
12.
Enjoy the RP to the best of your ability!!
-------

Character Sheet:​
Appearance: (Drawn images preferably, to keep in line with the graphic novel)
Name: (Self Explanatory. First, last, middle is optional.)
Age: (20-24.)
Gender: (Male or Female).
Position on the Band: (Lead Singer, Guitar Player, Keytarist, Bass Player, Drummer, Vocalist)
Bio: (Not much, just about two-three paragraphs worth. Give us a glimpse at your character and who they are).
Other: (Any additional information you might want to share. Maybe they didn't pick that Skateboard proficiency in Grade 5, or they punched somebody so hard that they saw the curvature of the world).
Band Section​
Costume: (Real or drawn image).
Character's Name: (The fictional persona your character made for their Band character).
Instrument: (What instrument does your character play? Include an image as well if they play one, especially if it's a customized instrument!)
Character's Sci-Fi Species: (Human, Alien, Cyborg, Android, etc. Try to keep it diverse and not have 3 humans and one android).
Character's Bio: (brief 1-2 paragraph description of the fictional band member and why they joined the band).
Other: (Can be anything, really. A quirk they have on-stage, do they have a catchphrase, etc).
-------

The Band/Current Characters:

1.) Matthew Anderson a.k.a "Captain Synth" - mr_pibbs

2.) Bass Player & Vocalist - Ravenbelle

3.) Drummer - kingdomkeylight

4.) Lead Vocalist - Rin Mico​
-------
My Sheet:
Name:
Matthew Tiberius Anderson
(goes by "Matt")
Age:
20
Gender:
Male
Position on the Band:
Vocalist & Lead Guitar/Keytarist
(owns a customized instrument, seen below)
Bio:
Growing up with his mom, life was pretty normal for Matthew. His father went away to fight in the Afghanistan War when Matt was a baby, but never came back, so his mom had to raise him by herself. During his childhood and well into his current age, Matt was always a big softie. When he was little, he was kind to the girls he knew and stood up for them when boys picked on them. However, his shyness and awkward nature towards girls often landed him as the "butt" of the jokes the boys made: literately. He was constantly picked on and bullied throughout his younger years and well into his high-school days.
Matthew is very polite to everyone he meets, male or female. Most girls find it hard to tell if he's flirting or just being nice. Matthew can be odd at times, but that's just because he tries to see the world from every outlook. Even though he smiles, he sometimes feels that nobody really gets him except for a select few. Matthew's a hopeless romantic, but hopes to one day finally make the girl of his dreams happy (as soon as he meets her, that is). He is also very adventurous. Matthew's also a bit of a nerd and loves all kinds of video games, movies and television shows. He's trustworthy and honest, taking it upon himself to act like a gentleman whenever he can.
However, he's a little on the dumb side. But it's a cute kind of dumb, sort of like a puppy!
Other:
Matthew is really short, he stands approximately 5'2". He needs to wear glasses at all time as his eye sight is utter crap, and he chose the long sword proficiency in Grade 5 over the skateboard proficiency. He's also a fantastic cook, but you couldn't tell that by looking at him.
Band Section
(He has both arms, pretend the arm-canon isn't there)
Character's Name:
Captain Synth
Character's Sci-Fi Species:
Android
Instrument:
A customized Rock Guitar mixed with a Keytar. Calls it "BACK'N'TIME", as it reminds him of something from the 80's.
Character's Bio:
Four years ago, Captain Synth was constructed by the Galactic Federation for one sole purpose: to be the funkiest robot in the universe. He trained as hard as he could, eventually learning how to play both a guitar and a Keytar. Once his training was complete, the Captain set out to form a team of talented individuals from across the galaxy. They were meant to take on a serious issue faced by the universe as a whole:
boredom
.
So, with a team on his side, Captain Synth set out on his quest to save the Galaxy... By rocking the ever loving crap out of it!
Other:
Is quite physical while on stage, constantly rocking his body to the rhythm of the music. When he sings, he uses a synthesizer to sound like a robot, keeping up with his stage persona. He's also the one who introduces the band at the start of every show and gets really involved with audience participation (going so far as to stopping the show so the audience can sing one lyric to a famous song or clap along to the beat).