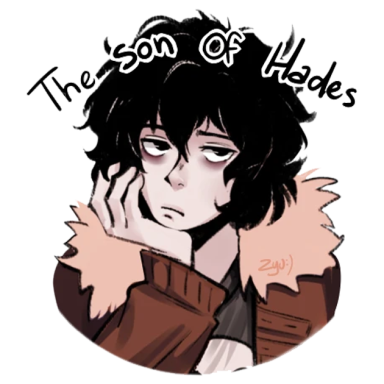 The One True Pibbles
Original poster
FOLKLORE MEMBER
Posting Speed

1-3 posts per day
1-3 posts per week
One post per week
Writing Levels

Intermediate
Preferred Character Gender

Male
Not so long ago...

In the mysterious land...

of Toronto, Canada...
​
Matthew Anderson and his friends, faced an incredible challenge.

"STREEEETLIIIIIGHT! PEEEOPLLEEEEEEE!

Don't Stop! BELIEVING!"
Watching the performance with a rather surprised expression on his face, the messy brown haired boy stared down at the 'Sith' on stage. Blinking a few times to see if the performance was over, the young man removed his glasses and wiped them with a spare tissue in his pocket.

Name: Matthew Anderson

Age: 20

Rating: Awesome

Fun Fact: He's short!
"Um... That was great. We'll let you know how things go, I guess..."
Matt called out, still looking at the auditioning 'Sith' with slight disbelief. He almost felt a little ashamed to be a Star Wars fan after witnessing that horrendous bass-playing... But he soon got over it.
The Sith nodded at him and thanked the rest of the band for letting him audition by waving his hand while gathering his equipment and leaving the stage. Once he was gone, Matthew groaned and leaned back in his seat, looking at his fellow band members and friends.
"These people suuuuuuuuck."
whined the guitarist,
"When are the talented people supposed to show up? We've been here for nearly two hours and John only let me use this place until Metric shows up at 5:30."
But almost on-cue with his little gripe, Matthew heard the door behind their seats open up.
"Hey, guys? Metric's here early, so... Try to wrap it up soon, okay?"
called out John, one of Matthew's friends who worked at Lee's Palace. There were always live shows happening on a near-weekly basis, which made doing anything at Lee's Palace difficult for people just wanting to host their own events.
"Aaaaand, I spoke too soon."
exclaimed Matt, bending his head back far enough to see John.
"We'll go as quickly as we can. Buy the band a few drinks while they wait, tell them I'm a huge fan."
he explained, watching as his friend nodded and retreated back into the lobby. Sitting up properly, Matthew ran a hand across his face and pouted like a bored puppy.
"Alright, so either we find out new bass player within the next four minutes or we'll have to miss this year's Battle of the Bands... Miles, you've got the list. Who's up next?"
None of this would have been happening if that rat-bastard Andrew hadn't quit Project 64. Ever since the band was formed in their college years, Project 64 was a thing that Matt and his friends did for fun. Miles took to the drums, Braelyn brought her incredible vocals, Andrew shredded it on bass guitar, and Matthew was the energetic 80's pop star who never stopped dancing on his rock guitar/Keytar. Together they came up with the most ludicrous band ever:
Project 64
. They came up with 'band identities' and even gave their strange little group an origin story... It wasn't supposed to be anything serious, just something they did for fun.
But then they got noticed. They would typically play small shows on the street just outside the Eaton Centre by Hudson's Bay on weekends, but people started to recognize the group and even thought they had some talent. Then, they opened for a well known indie band, Crash and the Boys, to a small venue at a pub. The audience went nuts for Project 64 and even Crash himself (and the boys, of course) expressed their amazement at the show. So from there, the group continued to do small events, touring across the Greater Toronto Area (GTA) in search of gigs. They played at bars, on the street, and even performed a few shows back at their college campus. But with any success story, there was plenty of drama. Mostly on Andrew's part.
It seemed apparent to the other band members that Andrew was taking the modest success of Project 64 too far. He started bringing strange women to rehearsals every week, only to disappear halfway through the night to 'do what bass players do best' (in Matthew's previous bed, no less. Needless to say, Matt threw the mattress out when he learned what happened). When somebody disagreed with him about something band-related, Andrew would freak out and argue that none of the others were taking things seriously. One day, Matthew and Braeylin overheard him talking on the phone with a talent agent, setting up a series of solo auditions for new bands who "knew what the 'eff' they were doing", as Andrew put it. When he was confronted about this sellout, Andrew got enraged and later trashed the band's equipment: instruments, costumes, everything. Without another word, he left, leaving Project 64 without a bass player.
Which brings up up to date on the current situation... Well, for the most part. Matthew didn't like to think about a few intricate details of the band's history, especially the two years of his life involving
her
.
"Ugh... Please let this next act be good."
Matthew groaned, looking over at Braeylin to judge her expression. Then, he turned back to Miles and pointed to the clipboard in his hands.
"Can you call the next person out? We need to wrap this up, quickly... How many more do we have left? Can we go to Sneaky Dee's afterwards? I'm honestly so hungry... And I want nachos. Can we afford nachos? I hope so..."
Last edited: