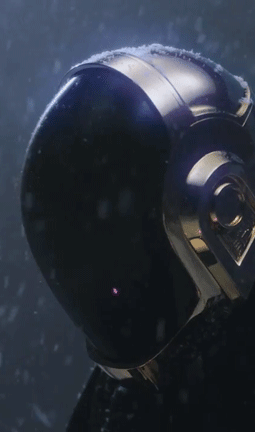 Nerd
Original poster
DONATING MEMBER
LURKER MEMBER
FOLKLORE MEMBER
Invitation Status
Posting Speed

1-3 posts per week
One post per week
Slow As Molasses
Writing Levels

Intermediate
Adept
Advanced
Preferred Character Gender

Primarily Prefer Male
Genres

Fantasy, Sci-fi, Modern, Apocalypse, Action and adventure, Steampunk, Dieselpunk, People with Powers, some historical eras, lots and lots of other things. Feel free to ask.
Yeah. That's right. You heard me. I am in the mood for some post-apocalyptic awesomeness involving guns and ass-kicking and resource shortages and maybe robots and definitely how all of that impacts the people. I don't want to use actual characters from either Terminator or any of the Mad Max movies, or recreate any of the plotlines with OCs, or anything along either of those lines. I want to set up a universe with you, then write out the adventures of our characters in that universe. Maybe the stories of more than one group of characters? Maybe we turn it into a really long lasting thing? Who knows.
Anyways. I should introduce myself. I am Sam, Sammy, Samantha, Spectre, Spec, or whatever else you'd like to call me. I'm turning eighteen in less than a week and I've been roleplaying for eight years. Lengthwise, I can do a solid paragraph or two, more if I have something really good to respond to. I play both genders with a preference for male, play all sorts of sexualities, and am good with doubling. Romance is fine with me, cursing is fine with me, violence is fine with me, sex I prefer fade to black but I don't mind it being included. I do like chatting with my roleplay partners out of character, but if you don't want to, that is also fine with me. Also, I'd like to point out that I prefer using real people as faceclaims for my characters, and I'm down with writing out character sheets but do not require them.
Now. What I expect from you.
Be able to write decent English. I'm not looking for perfect, but chatspeak is a big no no.
Be descriptive. "She walked away" is so much less exiting to read than "With a huff of irritation, she turned on her heel and strode straight out of the room".
Length doesn't really matter to me, as long as your responses have quality and give me something to work with in my response.
Third person. Please, please write in third person. Please.
Understand that I have the right to reject you or stop our roleplay at any time, and that you have the same right. Real life is a pain. Everyone has their personal preferences in roleplays. I will not be offended if you end whatever we have going, regardless of reason, and I hope you'll be able to do the same. I doubt this is a necessary thing to put, but I still felt it should be said and I hope you won't take it as a deterrent.
Um. I think that's it. Message me or respond to this thread if you're interested in working something out. c: