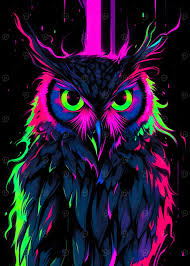 MOTHER OF OWLS AUTUMN
Original poster
ADMINISTRATOR
MYTHICAL MEMBER
Posting Speed

1-3 posts per week
Slow As Molasses
Online Availability

10AM - 10PM Daily
Writing Levels

Adaptable
Preferred Character Gender

Female
My admin senses are tingling, suggesting that Iwaku might be at the right growth point to expand our roleplay Genre forums. We've had some confusion for people about which IC section is right for their roleplays, especially for ones that are of a unique or mixed genre. In comparing Iwaku to other Roleplay forums of similar sizes, we're the tops for organizing our OOCs and ICs, but we're lacking RP sections considered "standard" on most multi-genre rp sites.
Upside:
Our organization will be SPOT ON. It'll be even easier to find the right kind of genre you're looking to play in as threads will be marked more specifically. Possibly bring out more variety in roleplays as people will be inspired by the choices.
Downside:
Sections might look a little empty while Iwaku grows in to the new categories, Unless members are ready to jump in and create new rps right away. And some members are all googlie eyed about changes.
THE NEW IC CATEGORIES WOULD BE:
Fantasy
- Traditional Fantasy Settings
Modern Earth
- Modern, Present Date Settings
SciFi Earth
- Futuristic Earth Settings
Space SciFi
- Space Travel Settings
Historical
- Historical, In the Past Settings
Otherworld
- Travel between multiple worlds, times, dimensions
Miscellaneous
- Anything unusual or with special play styles.
Quickfire
- CBOX Rp logs and OOCs
Mature
- Adult settings
With this we would obviously update the OOC prefixes to match the new forums. And so it won't be a huge block of forums, we'd separate the IC forums from the OOC/archive sections with new categories. ("Roleplay Central" would split in to "In Character" and "RP INFO" respectively.)
TO ANSWER THE QUESTION OF "FANDOM" AND "DND" FORUMS:
We wouldn't make categories for these as they can fit in to any of the above categories. These are considered "sub" genre and not a main genre.
VOTE IN THE POLL IF YOU THINK IWAKU IS READY OR NOT.
I personally think now is a good time to go for it. We'll have the winter season to settle in, then be all ready for the spring/summer active season. This upcoming year is predicted to be very good for Iwaku growth. :D