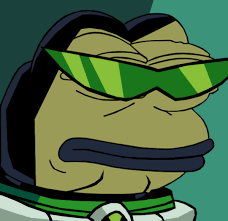 Roleplay Invitations

Group Roleplays
Posting Speed

A Few Posts A Day
Writing Levels

Intermediate
Genders You Prefer Playing

Male, Female, Androgynous
Playing Style- Passive or Aggressive

Anything goes, it's OOO!
Favorite Genres

Fantasy, Superheroics, Slice-of-Life, Anime, a fair deal of fandom...
Genre You DON'T Like

Things without laserbeams or magic, Furry, Yaoi, Heavy Sci-Fi, and Zombies. Definitely Zombies.
This was the best section I could find to dump my info.
Basically, I plan Pokemon RPs from time to time and when I bumped into Alola forms, I pondered - why not make my own?
Basically,
regional variants
are Pokemon adapted to the environment they live in. For instance, Alolan Vulpix is adapted to snowy terrains, while regular Vulpix is not.
To avoid conflicting with canon, these will be used only in RPs with custom regions, allow Fakemon, or both.
While this is a little personal, you are free to suggest ideas of your own and see if you're good at making your own regional variants!
So there we have it. There we go.
Regions are listed as ???.
There will certainly be more to come soon.
Gen 1
N/A
Gen 2
N/A
Gen 3
Added 02/11/16

In Hoenn, these beasts are spirits of the sand. But in ???, they thrive in waters. There are tales that long ago, many merchants traversed the seas by Flygon. These Flygon laid their eggs in sandy beaches of ???, allowing Trapinch to thrive. Over time, Trapinch were driven out of the beaches by native species, forcing them to adapt to the waters.

Trapinch | Water | Swift Swim/Hyper Cutter
??? Trapinch are of a transparent texture, much like glass, and their internal organs are visible. In place of their stealthy trapping tactics, Trapinch are very agile in water and can outrun prey, but are very slow on land.

Vibrava | Water/Dragon | Swift Swim/Hyper Cutter
??? Vibrava are noticeably red in hue compared to their desert-dwelling relatives. In place of wings, they have evolved great pincers. These sea dwellers use great pinsirs to snip prey and consume them.

Flygon | Water/Dragon | Sheer Force/Hyper Cutter
??? Flygon possess great shells that protect them, and are noticeably larger than their Hoenn cousins. Their larger, more sturdy pincers are a great threat to many. Their red hue allows them to blend into the red corals of ???, to hide and capture unsuspecting prey.
While illegal, some would do anything to traffick the meat of ??? Flygon, as it is said to be delectable and valuable.

This line is supposed to resemble lobsters. Because.
And yes. They learn Crabhammer.
I initially did this in mind - what if Flygon lacked Levitate and Trapinch retained Sheer Force when it evolved?
Gen 4
N/A
Gen 5
N/A
Gen 6
N/A
Gen 7
N/A​