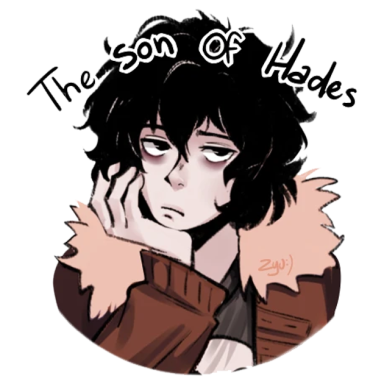 The One True Pibbles
Original poster
Gijinka Edition:

Heroes of Legend
-------
Introduction:
​
In a parallel universe, the creatures we know as "Pokémon" are in fact, the dominant species on the planet. Humans do not exist in this world, there are only Pokémon. But, these Pokémon are different from the ones you and I have come to know: they are eerily humanoid.

Maintaining the same powers as their alternate-selves, the humanoid Pokémon are extraordinary specimens of the natural world. Humans possessing incredible abilities allowing them to control the elements, to fly through the sky with cloth-wings like birds, to use telepathy/telekinesis, and even the ability to change their form based on the strength in their heart or through mystical stones containing tremendous power (what we refer to as "Pokémon-Evolution).

But while there are no human beings in this world, the other animals have remained virtually the same. It is curious, almost as if the humanoid Pokémon have totally replaced human beings in this world, having taken the next evolutionary step before our primate relatives.

These alternate Pokémon have created a civilization all their own, building homes and towns that oddly resemble our own, but with a unique twist that only these incredible creatures could come up with. But surprisingly, they are much like human beings. They can think for themselves, they cultivate crops and livestock for their food needs, and they have even established social groups that model our religions, praying to the various "Legendaries", who they believe are Gods.

And just like humans, these Pokémon have an innate desire to explore the world around them, to seek out new life and fill in the blank spots on the map, to explain the unexplainable and to understand the unknown. While some have dedicated their lives to studying the world, there are those who set out to discover life's mysteries for themselves.

That's where, dear reader, you and I come in.
CALLING ALL ADVENTURERS!
​

Are you tired of your dull and routine lifestyle? Do you want to do something exciting every day? Have you ever longed to see the world and discover the secrets hidden within? If the answer is yes then don't wait another minute!

Come to the "Explorers Guild" in Littleroot Valley, where thousands of Pokémon from all over the world can build their very own explorer team! Meet new friends, build a secret base, pick a team name, and explore to your heart's content! You can work independently or use the Guild house to pick from missions that are posted daily on the bulletin board. These missions can range from finding berries, to finding lost Pokémon, to even going on a quest to explore ancient Legendary ruins! The possibilities are endless, and you can join for free!

Come see us at 187 Wartortle Way, Littleroot Valley, Kanto. Don't miss out on this extraordinary experience!
-------

Plot:​
Centuries ago, back when the Pokémon species had first reached their humanoid state, there was a Great War. While all the other legendary Pokémon, considered to be Gods by those who dwelled on the Earth below the Sky Pillar, had shed their animalistic forms to shape the way for the future, there was one who refused to change.
This primal beast was known as the God of Chaos, but it is now known as the Banished One. Its only reason for existing was to enforce misery upon Pokémon-kind. It was not a naturally born legendary (most were created by Arceus, King above All), but rather a physical manifestation of all the negative emotions and experiences of the Pokémon world. Its only emotion was rage and it believed that the only thing the world was meant for was total annihilation. While the other legendary Pokémon managed to keep it at bay, eventually the Banished One's power became too great and it broke free from its captors. Reigning fiery vengeance upon the realm of Pokémon, the Banished One corrupted those he found and turned them into "Shadow Pokémon".
The war between the Banished One's Shadow Pokémon army and the Legendaries (backed up by the uncorrupted Pokémon), raged on for ten years until a team comprised of Mew, Celebi, Latriaos (Latias/Latios' father), Giratina, and Keldeo managed to gather five mythical artifacts they could use to seal away the Banished One. The artifacts were: the
Master Ball
(a device used to capture Pokémon from another dimension; used to contain any Pokémon permanently), the
Wish Stone
(a powerful stone that could grant any wish; created by Jirachi), the
Soul Dew
(an orb which is said to contain the soul of a pure hearted Pokémon; was thought to ward off evil spirits), the
Gresious Orb
(a jewel from the Distortion World from which the Banished One originated; could absorb the powers of a Pokémon), and the
Azure Flute
(an instrument said to open the gates to alternate dimensions; created by Arceus).
Using these items, the five legendary Pokémon managed to seal away the Banished One: the Soul Dew (empowered by Latriaos' soul) severely weakened him, the Gresious Orb stole his powers and physically separated his ethereal spirit from his body, the Master Ball captured his physical body, the Azure Flute was used to open a gateway to a place of pure nothingness where his spirit was banished for all eternity, and the Wish Stone was used to prevent his escape by binding his spirit with a set of mystical locks that would hold him at bay. When the process was complete the Banished One was no more, having been stripped of his dark powers, separated from his body and reduced to nothing but a spirit, bound to an eternity to float within an empty void.
But now, centuries later, the bonds have begun to weaken. Arceus and the other legendaries fear the return of a primal beast they know they cannot defeat, so they plan to retrieve the five artifacts from their hidden locations and use them to strengthen the seals upon the Banished One. However, one of many oversights of their plan is that they cannot abandon their duties and venture across the world to find the artifacts. Unable to remember the location of the artifacts due to a memory wipe they took should one of them retrieve the items under the control of the Chosen One (they feared he still had the power to control the minds of any Pokémon in his current state), the legendary Pokémon decide to enlist the help of the Pokémon on the world below.
The call for help has been sent across the world to all of the Adventurer's Guilds. But, those who take the job must do so by Autumn, or else the legendaries feel it might be too late. With each day the Banished One's power slowly returns, so it is a race against time.
Find the 5 Artifacts of Legend. Prevent the Banished One's return. Save the World.
-------

Rules:​
1.
No GMing. We don't want any Mary-Sues or Gary-Sues
2.
Maximum of 3 Active Characters per person. Any more needs approval by a GM
3.
Characters can and WILL die, but please ASK somebody before you attempt to kill their character rather then just say "Your guy is dead."
4.
Keep it PG-13!! Romance and Lovey-Dovey stuff is fine, as well as the occasional innuendo, but take smut scenes to PM, please. Also, violence is allowed, but please don't rip out a guys entrails and hold them above his head while he slowly dies. We're not monsters (we're
Pocket Monsters
:3)
6.
Each member of the RP will be a member of "Team (name will be decided ICly)".
6.
You just realized there is no 5 and went back to check :3
7.
I won't be using the "Moves" from the games (due to weird translation into an RP setting), but please make sure you keep within a characters limits (meaning, don't have your Bulbasaur know Surf or any move they wouldn't normally have).
8.
Post at least two paragraphs each time (more is fantastic though). I get how writers block can be, and trust me, nobody is safe from it.
9.
GM posts will be announced (these include plot movers, end/start of a day, or even the death/introduction of a new character)
10.
If you've read through all of this, then in your "Other" section, tell us the first Pokémon game you ever played.
11.
Please make PvP combat fair. It really sucks when somebody unleashes their ultimate power and freezes the other person's foot to the floor, then proceed to just punch the crap out of their immobile opponent. In addition, GM moves will NOT be allowed inside PvP combat unless approved/announced in a GM event.
12.
Enjoy the RP to the best of your ability!!
-------

Character Stuff:​
Now, there's some character stuff we need to talk about before we start on sheets:
You can play up to 3 characters if you can handle it
, so you've got plenty of opportunities to be your favourite Pokémon! Just don't make all three of them Starter Pokémon. I'm putting a limit on One Starter per player (example roster if you use all 3 characters: Amber the Charizard, Doug the Sandshrew, and Belle the Butterfree). If there's a specific starter/starter evolution you want to play, then you'd better catch'em before somebody else does.
Also, let's try to prevent doubles. That means if somebody is playing a specific Pokémon/Pokémon's Evolved Form (let's use Pidgey as an example), then you
cannot
play that Pokémon or one of its evolved stages (meaning, the person who grabbed Pidgey first is the only person who can play Pidgey, Pidgeotto and Pidgeot, unless they drop out/give up the character). This is easier for helping figure out characters by their species and helps give us some variety to the group.
I also have to say this before hand just in case anyone thinks about it:
LEGENDARY POKÉMON WILL BE NPC CHARACTERS, YOU CANNOT PLAY ONE
. Sorry, but I've seen so many of these RPs fail because too many all-powerful legendary Pokémon were running around with a team of lesser Pokémon. That being said, pseudo legendaries like Meloetta are an exception to this rule.
Also, if you're having trouble picking a Pokémon, I can give you the official "Pokémon Mystery Dungeon Personality Test" to help determine what Pokémon you might be in real life (I'd add my own modifications to the test though because it would be too difficult to scan through the personalities of 720 Pokémon, give or take a few that are banned/taken by another player)
Below are three lists:
Banned Legendary Pokémon
(you can't play them,
Starter Pokémon
(one-per player), and
Allowed Legendary/Psusdo-Legendary Pokémon
(meaning you can play one of these Pokémon).
If a Pokémon/Evolutionary Chain is crossed out in the second two lists, then somebody else has picked them. All non-crossed out ones are up for grabs!
Pokémon Lists:



~ Available Starters ~

• Bulbasaur/Ivysaur/Venusaur

•

Charmander/Charmeleon/Charizard

• Squrtile/Wartortle/Blastoise

• Chikorita/Bayleef/Meganium

• Cyndaquil/Quilava/Typhlosion

• Totodile/Croconaw/Feraligatr

• Treeko/Grovyle/Sceptile

• Torchic/Combusken/Blaziken

• Mudkip/Marshtomp/Swampert

• Turtwig/Grotle/Torterra

•

Chimchar/Monferno/Infernape

• Piplup/Prinplup/Empoleon

• Snivy/Servine/Serperior

• Tepig/Pignite/Emboar

• Oshawott/Dewott/Samurott

• Chespin/Quilladin/Chesnaught

• Fennekin/Braixen/Delphox

•

Froakie/Frogadier/Greninja ~ Banned Legendaries ~

• Legendary Bird Trio (Articuno, Zapdos, Moltres)

• Mew/Mewtwo

• Legendary Dog Trio (Raikou, Entei, Suicune)

• Lugia/Ho-Oh

• Celebi

• Ancient Trio (Kyogre, Groudon, Rayquaza)

• Jirachi/Deoxys

• Lake Trio (Uxie, Mesprit, Azelf)

• Dimension Trio (Dialga, Palkia, Diratina)

• Heatran/Regigigas/Cresselia/Arceus

• Swords of Justice Trio (Cobalion, Terrakion, Virizion)

• Weather Trio (Tornadus, Thundurus, Landorus)

• Ying/Yang Trio (Reshiram, Zekrom, Kyurem)

• Weapon Trio (Xerneas, Yvetal, Zygarde)

• Hoopa

~ Allowed Legendaries/Pseudo Legendaries ~

((I realize some of these aren't legendaries/pseudos, but I consider most of the 'Final Gen Evos' to be pseudos))

• All "Eeveelutions" (Flareon, Jolteon, Vaporeon, Umbreon, Espeon, Leafeon, Glaceon,

Sylveon

)

** But only One of each Eeveelution is allowed. There can't be two Jolteons**

• Dratini/Dragonair/Dragonite

• Larvitar/Pupitat/Tyranitar

•

Latias and Latios

• Bagon/Shelgon/Salamence

• Beldum/Metang/Metagross

• The Regi's (Regirock, Regice, Registeel)

• Any of the 3rd Evolutions introduced in Diamond/Pearl/Platinum (ex. Magnezone, Lickilicky, Rhyperior, etc.)

• Spiritomb and Rotom

• Phione/Manaphy

•

Darkrai

•

Shaymin (both forms)

• Victini

• Deino/Zweilous/Hydreigon

• Larvesta/Volcarona

• Keldeo

• Meloetta (both forms)

• Genesect

• Diancie​
All other Pokémon are up for grabs! Except Pikachu and Eevee. They're
miiiine
.
-------

(These are in no particular order)

Team Storm Phoenix:

1.) Sparky the Pikachu (Captain) / Maxwell the Eevee - mr_pibbs

2.) Kasari the Ninetails (Co-Captain) - Weeping Liberty

3.) Psyche the Espeon / Jared the Glameow / Reece the Skitty - Cybermoon

4.) Latias - AHeartlessNobody

5.) Ayako the Froakie - Raven Haruka

6.) Darius the - Justaddnuts

7.) Samuel the Galvantula (Co-Captain) / Akira the Lanturn / Allan the Altaria- Prince Ruffles

8.) Xander the Charmander / Maura the Absol - WeepingLiberty

9.) Alice the Darkrai - SashaBliss

10.) Lucario - SashaBliss

11.) Gardevoir / Mismagius - Justaddnuts​