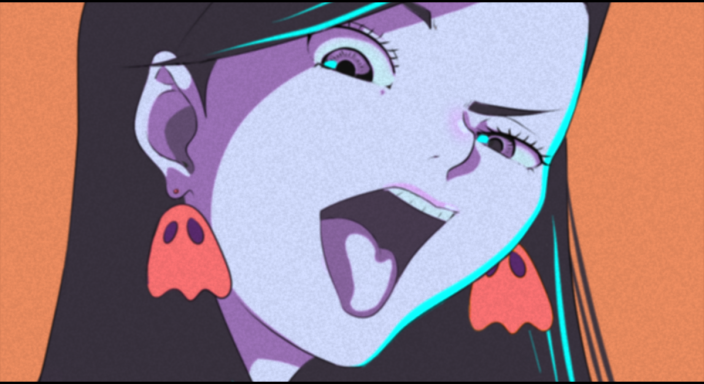 Of Lies and Stories
Original poster
FOLKLORE MEMBER
Posting Speed

Multiple posts per week
1-3 posts per week
One post per week
Slow As Molasses
Online Availability

Sporadically, Though out the Day
Writing Levels

Give-No-Fucks
Adaptable
Preferred Character Gender

No Preferences
Genres

- Modern/Magical/High Fantasy
- Paranormal
- Romance-ish
- Supernatural
- Original
- Fandom
- Action
- Adventure
- Espionage
- Apocalyptic
- Alternative Reality
- Genre-Bent Reality
- Steampunk
- Cyberpunk
- Dieselpunk
- Magipunk
- Sci-fi
- Superhuman
"Kid, this isn't amateur hour," Leila countered when he mentioned battling. "You've not only knocked Clamperl but also the rest of your team. Go take them to the Pokemon Center and hurry before we have to disembark. If you can't do something as simple as taking care of your Pokemon, then you shouldn't bother with battling."
With a shake of her head, she left the gym area to look else where. She didn't bother looking outside on the decks, sableye wasn't too keen on the outside world when it was so bright out, nor was he too terribly fond of not being on land and any reminders of his predicament. But he was stubborn. He wasn't going to lay about when their was mischief to cause. The older Hussain sister rubbed at her neck, starting to become frustrated, when she happened upon a tall blonde guy.
"Hey, you haven't seen a sableye wandering around have you?" she questioned.
@TyranntX
​

- x -​
"That's so cool!" Munira gushed. "My mother is the gym leader for Fortree City while my father is a breeder. In fact, he was the one who gave Leila her Sableye. Though, no one is really sure how a deeper cave dweller ended up in his day care. He was even told to get rid of it because everyone was so afraid of it. In any case, he and Leila are real close." She offered thr duel type an affectionate head pat, to which sableye grinned.
She greeted Brozong happily, finding the sound he made particularly fascinating, but it was Jolteon who really made the younger competitor squeal. "It's an eevee evolution! I always wanted one of those! The vaporeon to be exact. Unfortunately, I'm trying to keep my team duel typed so they're not at that big of an advantage, you know?
"Wait, how can he be a sky battler if he doesn't have any wings?" Munira didn't even Sky Battlers existed let alone how they fought.
- x -​
Pierre offered an apolgetic grin when he was caught staring and offered an awkward wave. "Sorry, you seem to be avoiding human contact like the plague and it makes one curious, you know? But you don't seem to be much of a talker anyway, so that might have something to do with it." He returned to watching crobat weave around his sawblu trying to impress him, only for swablu to turn her down once more.
Last edited: