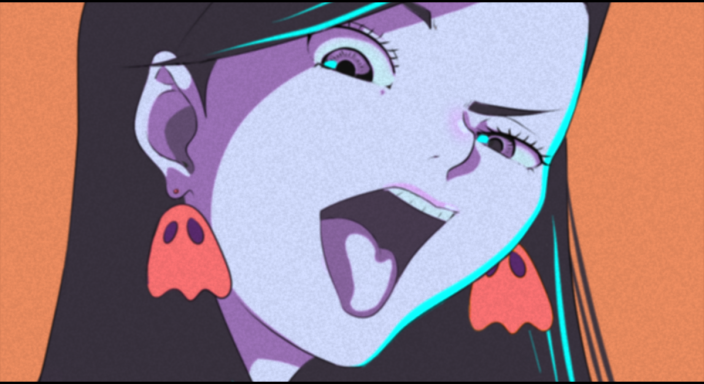 Of Lies and Stories
Original poster
LURKER MEMBER
FOLKLORE MEMBER
Posting Speed

Multiple posts per week
1-3 posts per week
One post per week
Slow As Molasses
Online Availability

Sporadically, Though out the Day
Writing Levels

Give-No-Fucks
Adaptable
Preferred Character Gender

No Preferences
Genres

- Modern/Magical/High Fantasy
- Paranormal
- Romance-ish
- Supernatural
- Original
- Fandom
- Action
- Adventure
- Espionage
- Apocalyptic
- Alternative Reality
- Genre-Bent Reality
- Steampunk
- Cyberpunk
- Dieselpunk
- Magipunk
- Sci-fi
- Superhuman
[
OOC
] || [IC]
New Horizons 00
​
Most trainers could be found in the lounge of the large boat talking with companions and showing off their Pokemon. Leila did neither. Seated by herself at a cushioned bench encircling a table, she was more invested in the little digital map propped on her crossed legs. Something about it just didn't look right to her but she couldn't seem to pin point exactly what stood out to her as odd. It was typical really, with traversable paths marked and pokemon centers marked by red dots, much like how city gyms were marked on every other regional map. At the same time, the formatting was... different somehow.
"You're still staring at that?" The green haired teen glanced over and grinned at her little sister. No older than ten she was ond of the more younger competitors.
"Yeah, Munes, I'm still staring at this," she hummed, pressing the designated key to rotate the image.
"I don't see why. It's just like any other map out there," Munira replied, setting down their drinks on the table between them. Alongside the disposable cups were containers of Pokemon food, one of which she offered to her mudkip. The younger Hussain had something against keeping her Pokemon in their Pokeballs and often rotated them out, so there was always one travelling with her. In Leila's oppinion, Pokemon Ranger would have suited her better. If only they didn't have to release the Pokemon they caught.
"I still can't believe you entered with all water types," Leila remarked.
"That's all I have," Munira countered. "Besides, other than mudkip here, they're all duel types, so I'm not at that big of a disadvantage." She then remembered something. "Hey, speaking of Pokemon, I could of sworn I saw your sableye run pass when I was as the concession stand."
"Huh, I couldn't have been my sableye, he's right..." As she talked, she unclipped the Pokeball in question from her utility belt but trailed off when she realized the it was empty. She sighed and stood. "Wait here, I should go see what he's up to before he falls overboard or something." Or eats someone's expensive jewlery. Again.
---
Pierre Hartfelt stood out on the deck of the yacht looking out over the waters. A lot of trainers had let their Pokemon out to play and several water and flying types could be seen circling the large boat, including his Swablu. It was young compared to the rest of his team, and took delight in the freedom of drifting in the winds. Pierre smiled at the sight. It was interesting watching the little blue creature dift about on cloud-like wings.
Last edited: