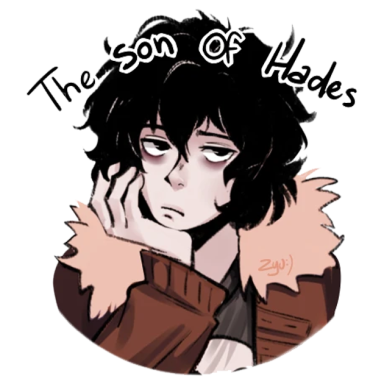 The One True Pibbles
Original poster
The Sky Pillar, Hoenn Region
"Alright, is everyone here?"
asked
Mew
in her usual sweet tone, large blue eyes perked happily as she glanced around. Surrounding the open area of the Sky Pillar were legendary Pokémon from every region. Representing the Kanto region was Mew and her genderbent clone,
Mewtwo
. Representing Johto was the leader of the legendary dogs,
Entei
and lady
Lugia
. From Hoenn, came
Groudon
,
Kyogre
, and
Rayquaza
. Leading the council and representing Sinnoh were the Masters of The Universe,
Dialga
,
Palkia
,
Mesprit
,
Giratina
, and
Arceus
. From Unova, hailed
Reshiram
and
Zekrom
. And last but certainly not least,
Xerneas
,
Yvetal
, and
Hoopa
all came from Kalos. Although the call had been sent out to many other of their comrades, these were the only responses. Whenever Arceus sent out a summons on this level, it was never a good sign. Especially when he explicitly requested they show up the exact moment when he decided the council should begin. Although the God of all Pokémon was supposed to be organized, it was only when he set very specific demands that the other legendaries knew something was wrong.
"Maybe we should take an attendance?"
Mew chimed in, continuing to speak over the silence of the crowd. Quickly hovering into the air, the little girl suddenly produced a blank scroll and a freshly dipped ink pen out of nowhere.
"Alright... Moltres? Nope, not here. Okay, Zapdos? Zappy, are you here? ... Okay, no Zapdos. How about Articuno? Arty, speak up girl... Alright then. What abo-"
"Oh spare us your incompetent babble, inferior!"
groaned Mewtwo, his eyes glowing white as the writing utensils in Mew's hands were suddenly destroyed.
"Whoever is in attendance will represent their region, there is no reason for taking our names! We are here, that is what matters. Ignore those who refused to show up!"
"Meanie."
sighed Mew, crossing her arms as she sunk back into her seat with a 'harumph'.
"What I would like to know is why you have summoned us, oh Arceus."
said Groudon, folding his clawed hands as he crossed his arms.
"It is only on rare occasions that we actually get to see you in the flesh."
As he finished his sentence, Groudon was suddenly smacked in the back of the head by a wet fin.
"Don't talk like that, Groudon! Show some respect you brimstone-smelling brute!"
exclaimed Kyogre, mad that her brother had once again spoken out of line.
"He created you! Show some common curtesy at least, unless you really don't know the meaning of the word 'polite'."
"Kyogre, you will silence yourself right away. You are acting as if you are a toddler."
roared Rayquaza, his yellow eyes turning a dark shade of red momentarily as his primal rage boiled. Almost on his command, Kyogre lowered her gaze to the floor, sighing in frustration. Then, Groudon smacked her back. Without even having to glance at their adoptive father, Groudon cleared his throat and looked towards Arceus to avoid the legendary dragon's gaze. Even though his body was comprised of magma, Groudon could feel the heat as Rayquaza's angered gaze burned against his back.
"Please, everyone..."
hummed Arceus, raising a calmed hand to try and quell the spirits of his comrades.
"There is much to discuss. We do not need to begin arguing amongst ourselves, there is already too much at risk at the present time."
These words hit the others hard as they were not prepared to hear something so unsettling. Turning his head lightly to the left, Arceus looked at Dialga, then to his right at Palkia before he asked
"Palkia, Dialga, could you please report your findings to everyone?"
Nodding obediently at the same time, Dialga and Palkia each stepped forwards into the centre of the circle. Waving his hand, Palkia tore a small rift in the fabric of space; large enough for everyone to see into it, but small enough to not cause a disturbance with the universe. Leaning towards the rift, Dialga opened his mouth and let out a loud roar, forcing the rift to suddenly shift under the force of his time manipulation powers. Within the tear, an image began to form. Backing up, both Dialga and Palkia allowed the image to settle in before they began speaking.
"We have reason to believe that the Banished One is reawakening. The seals are coming undone by something we cannot stop, and by the time the first Autumn leaves fall, he will be free."
explained Dialga, looking at the crowd with an emotionless expression.
"That is correct. As you all know, I am solely responsible for creating the dimension in which the Banished One currently resides. I can feel everything within that realm, and it matches what is happening exactly. Subtle movement where before there was none. Why the chance all of a sudden? Because he is waking up, his bonds are loosening."
chimed in Palkia, putting his arms behind his back as he explained. Within the rift showed a live image feed of the parallel world. Within the ethereal cell bound by the Four Seals, was the Banished One, as the legendary Pokémon referred to him. They refused to call him by name, believing that only civilized and intelligent creatures should possess such things. The Banished One was not even as intelligent as a dog. It was all brute strength without a mind powering it. All that fear, anger and jealousy of the Pokémon world... Manifesting itself into the very form of the Banished One. It fed off negative emotions and the sorrow of others. Not even Darkrai, the eater of dreams, could derive nourishment from what the Banished One fed upon.
"What is worse is the fact that I cannot see into the future to see wether or not the Banished One truly escapes. Something is preventing me from seeing clearly, something I suspect you all have been experiencing on a level of your own."
added Dialga, looking around at the crowd as they watched the rift before them.
"It is there, even if you do not want to admit it: that inevitable feeling of dread in the back of your minds. That is his power returning, slowly, but surely. I only fear that we do not know how much time is left, for even my earlier statement about Autumn was just an estimate based on the current rate of activity in that realm."
"If what you say is true,"
said Entei as he leaned his hands against his legs,
"Then how should we act to prevent the Banished One's escape?"
"There is one act we might try."
spoke up Giratina, who had been sitting quietly at the furthest side of Arceus' throne. Turning around, her black and red wings extending as she walked. The spiked heels of her boots clicked against the stone floor of the Sky Pillar's roof, echoing loudly within the silence of the crowd.
"We might try to prevent its escape by entering the Void where the Banished One resides, and killing it."
"Are you insane, Giratina?"
asked Zekrom, his eyes bulging with shock as the she-devil offered the second option.
"You know just as well as the rest of us that we can't kill a legendary! It would disturb the balance too much! We all have our jobs... Even the Banished One."
"Sweetheart, I'm sure she knows that."
cooed Reshiram, placing her hand delicately upon Zekrom's lap. Turning her head back to the crowd, Reshiram looked straight at Giratina and explained
"But he has a point. We cannot simply kill the Banished One, regardless of the way we feel about him. It is not a safe solution. Perhaps we might look into rebinding the seals?"
"That could work!"
exclaimed Lugia, the volume of her voice shocking the other legendaries.
"We can go find the items, bring them back here, and help fortify the seal!"
"Alright, but I only have one question."
chimed in Mesprit, her melodious voice forcing her to sound as if she were singing every word.
"It has been so long since we hid the items which bind the seal... Does anyone remember where they are?"
All at once, the legendary Pokemon tilted their heads to the side and pondered the situation for a moment. Even Arceus, the almighty, all seeing God of the Pokémon, was befuddled. It had indeed been a long time since they sealed away the Banished One almost four thousand years ago. Even though many of the Pokémon gathered atop the Sky Pillar could use their powers to locate almost anything they desired, for some reason the objects they searched for were obscured. But once again, the silence was broken by an aggressive voice.
"MEWTWO, YOU HALF-WITTED, IMPERFECT ABOMINATION OF NATURE!"
roared Yvetal, his eyes burning with a fiery rage,
"YOU'RE THE REASON WE CAN'T REMEMBER WHERE ThE OBJECTS ARE! YOU WIPED OUR DAMN MEMORIES!"
"Silence yourself before I decide to snap your wings off, you dull minded bird!"
growled Mewtwo, his hands burning with the Aura.
"But now that you have reminded the council of their request, it makes things much clearer..."
"Yes... Yes I remember now."
explained Xerneas, her voice not louder then a whisper.
"We used the objects to create the seal, then hid them away where no one could easily find them. To be sure of their safety, we all underwent a mind wipe curtesy of Mewtwo as to prevent revealing the location to anyone who might try to undo our hard work."
Rolling her eyes at the discussion, Hoopa fiddled with the rings on her horns and sighed.
"Great, a mystery so perfect that even we can't figure it out. So what now? We can't just drop everything and go searching for the items. Might I remind you all that you have specific jobs to maintain?"
"You're one to talk, Missus "This isn't even my final form"... But she does have a point."
added Mesprit, who casually leaned back on her tail while she hovered in the air. Floating over to Arceus, Mesprit unfolded her arms and shrugged.
"We could always ask the Pokémon below for help. Don't they have some kind of guild specifically for this type of thing?"
"Hmm... It had not occurred to me that we might ask for their assistance. But, as Hoopa has pointed out, we, as Legendary Pokémon, all have positions to maintain or else we would let the world fall into disrepair. So be it. Mewtwo, I want you and Entei to commission the Adventure Guilds spread across the world to find the location of our missing artifacts. Tell them it is of utmost importance and that they must accomplish the deed before Autumn... Or else, prepare for a war in which they will not win."
"Aye, it will be done, my liege."
proudly exclaimed Entei, bowing his head towards the God of all Pokémon.
*sigh* "If I must..."
groaned Mewtwo in his usual droll tone. Waving a hand towards Entei, Mewtwo ordered him to come close. Once the two were standing side by side, Mewtwo closed his eyes and raised his hand skywards, levitating himself and Entei into the air. After a few seconds, the two of them disappeared in a sudden blink of purple light, warping themselves to their first destination.
Turning to his fellow Legendary Pokémon, Arceus bid them farewell, remaining atop the Sky Pillar with his advisors, Dialga and Palkia, until all the others had left. When they were alone, Arceus waved his hand and opened an ethereal gateway, leading to the realm from which he had emerged. Slowly, he and his advisors entered, praying that they could stop the Banished One's return before it was too late.
------
Littleroot Valley, Kanto Region

As the morning sun rose once more, sunlight gently flooded into the dimly lit bedroom through a single window. The soft summer winds blew into the room following the sunlight, sweetly brushing through the Eevee's hair while he continued to sleep. Shifting slightly in his bed, Maxwell smiled contently and kept his eyes shut. Within his dreams were visions of peaceful meadows affirmed with flowers. Standing amidst the rainbow coloured rows was a beautiful maiden with long pointed ears, wearing a brown and beige-striped dress. Her fluffy tail gently blew back and forth with the breeze while she lightly bounced in place. Upon her face was a playful smile and she winked at Maxwell in a flirty manner. The female Furret then pointed her finger towards Maxwell, wagging it towards herself as if to beckon him forwards. But, just as he was about to walk, Maxwell was awoken by the rough sounding voice of his brother.

"MAX! MAXWELL, WAKE UP!"
commanded Sparky as he stared down at the peaceful face of his little brother.
"MAXWELL!"
Sparky shouted before he grabbed one of the Eevee's pillows and smacked him in the face with it.
"Uhnn..."
Maxwell groaned, a shroud of misery slowly descending on him as he was disturbed from his sleep.
"Sparky... Please go away..."
whimpered the young Eevee as he rolled over in his bed, trying to reclaim the image of the beautiful Furret from his dreams.
"Absolutely not, Log Master! The Song-Bird wants us up and prepared for another inspection. I get the feeling that the Chatot doesn't really like us."
"Oh, I see. Maybe it has something to do with the fact you got him the most uncomfortable birthday gift ever."
"Hey, a private show at Machamp's was a great gift!"
"It's not when the dancer was a Muk."
"Whatever, Max. Just get up and dressed. I'm going to go wake up the rest of the team."
growled Sparky, growing impatient towards his younger brother. Before he turned around and walked out of the room, Sparky tore the blankets off of Maxwell and hit him again with the pillow. Once the Pikachu was out of his room, Maxwell let out a rather heavy sigh and slowly sat up on the edge of his bed. Running a hand along his face, Maxwell yawned. Then, he crawled to the floor, got on his hands and feet and stretched out his body until he felt loose. Standing up, Maxwell's tail swung over to the wall-rack beside his bed and grabbed a towel.
"Alright, Maxie: bath time."
mumbled the Eevee as he walked over to the bathroom. Maxwell never really did like baths, but he loved being clean so he always had to take them.
Meanwhile, Sparky entered the central area of the team base and moved over to the room belonging to his two co-captains. Slamming his fist against the door, Sparky called out
"HEY! SAMUEL, KASARI! WAKE UP! We've got an inspection today, we need to get prepared!"
Walking away from the door after he heard movement from within the room, Sparky walked over to a nearby intercom and plugged his tail into the electrical socket. Sending a bit of electricity through the socket to power the intercom, Sparky cleared his throat and began to speak to the rest of his team.
"ATTENTION TEAM STORM PHOENIX! Guildmaster Melissa is coming over later for an inspection, so I need everyone to be fully prepared and ready for the day! NO EXCEPTIONS! If any of you aren't out of bed in ten minutes, then I'm cancelling the trip to Pokétopia!"
Last edited: