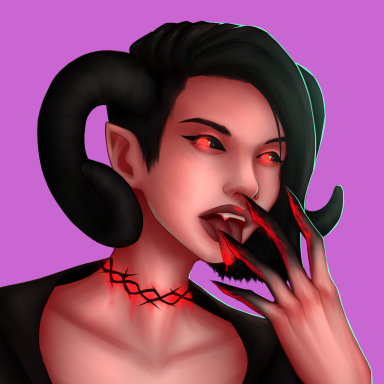 Dead Inside
Original poster
Invitation Status

,
Posting Speed

One post per day, 1-3 posts per week, One post per week, Slow As Molasses
Online Availability

It varies. I'm a house wife and stay-at-home mom, so I got no schedule really. Lol
Writing Levels

Intermediate, Adept, Advanced
Preferred Character Gender

Male, Female
Genres

Science fiction, fantasy, supernatural modern, romance, horror, apocalyptic, Star Wars universe, superpowers, historical, all things bizarre, grimdark, tragedy, melodrama.

Introspection:
the self-observation and reporting of conscious inner thoughts, desires and sensations. It is a conscious mental and usually purposive process relying on thinking, reasoning, and examining one's own thoughts, feelings, and, in more spiritual cases, one's soul.
Try and write a poem based on inner thoughts and feelings. It can be about a handful of things or just 1 subject that's always on your mind. It can be about a worldwide issue, a person, a scar you have, anything that makes you really sit and think... I shall present you with an example, of a time when I was walking down the sidewalk one day to discover something tragic. I always look back to it when I'm deep in thought about...death:
Kiss of Death
I kneel
before a baby bird
Fresh from the egg
Cold to the touch
Marked by the lips of Death

I weep
wondering why it left us
Is the air too polluted?
Did the war give it fright?
Are its parents neglectful?

I wish
this creature could have flown
and experienced sunshine
as well as raindrops
and even snow

I think
long and hard about death
How the empty depths consume you
and all you see is darkness
All you feel is cold

I create
a grave for my friend, the bird
with a promise to keep
that I will resist the kiss of Death
until I'm much too weak​
>>;