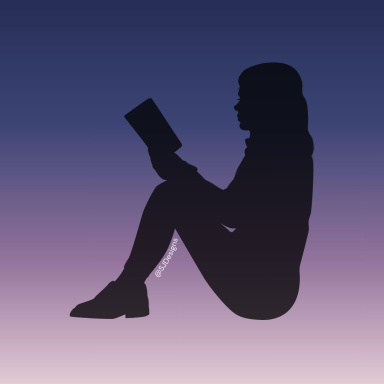 Always looking to write
Original poster
Invitation Status

Looking for partners
Posting Speed

1-3 posts per day
One post per day
Multiple posts per week
1-3 posts per week
Writing Levels

Intermediate
Adept
Advanced
Prestige
Preferred Character Gender

Male
Female
Primarily Prefer Female
Genres

Fantasy, Historical, Magical, Romance (usually within other genres), Dystopia, Fandom.

For the next two months, Eris continued to see the king on a regular basis. She would frequent the castle on occasion, visiting with no excuses given for her appearance. The staff, as far as she was aware, had been strictly told to not allow a word to leave the castle, and while it seemed as though those warnings had been heeded... Eris knew first hand that whispers were difficult to keep from escaping. Otherwise how else would she have known about the king and queen's crumbling marriage?

It wasn't long until she had her own bedroom set up in the same wing as Sven's, the room occasionally holding a new present for when she next visited. Not that that mattered, as she sometimes received new pieces of jewellery back home. Knowing that she had the attention of the king excited Eris, causing her to wonder where she could go next with her life. Her father and mother wondered the same. She would happily remain at his beck and call, so long as it kept her in his good graces. She could scarcely refuse the opportunity to move up in the world - either at the king's side or at that of a Duke or Viscount. Eris had learned from a young age that men wanted what they couldn't have, and thus hoped that a high-ranking marriage would be on the cards should she ever feel like the king was getting bored of her.

Not that he was.

For now, her main goal was focused purely on him. He still pandered to her, enjoyed her company and sought her out. All she had to do was keep his wants and desires directed at her too... and maybe even become pregnant with his next child. Illegitimate, yes, but still carrying the royal Ignisian blood within their veins. She was certain they would have a good life.

Carina, meanwhile, had come to learn about Sven's adultering ways. It had resulted in her traveling to Eira and staying there for the full day. She had ridden there herself, not having wanted to sit in a carriage for the entire journey, rocking back and forth with the bumps in the road, thinking of what her husband was doing with another woman.

She had attempted to prepare herself for it, of course, ever since the night he had spat such words in her face that he would seek another to bear him another child. But that didn't make it any easier.

The young queen had spent her time away from Ignis releasing her powers, channelling them in a positive manner rather than allowing them to explode out of her. She had restored some of the Eirian castle, with the intention of returning each time her emotions got the better of her... and she couldn't afford to add another punishing cut to her body. Most of the time she could push the emotion back with such an action, but the rare few times where it felt like her powers were simply going to overwhelm her... Carina took a trip to Eira.

On this one occasion, Carina had decided to sit out in the gardens with Lorcan. With the heat of the summer beginning to flare up, she attempted to get him out of his crib as much as possible. She had dressed him in light linens, not wanting to over heat him, not that it was hard to, considering she could cool him down instantly.

She had the young prince laid out in her lap, having sat at a bench, bending over to talk to him and pull faces. Both her index fingers were caught within Lorcan's hands, which she gently waved through the air as she ducked down to blow raspberries and make faces before chuckling, smiling at his smiles.

The babe had been what got through the last few weeks. Of course there was no ignoring or denying the situation, but the ability to just forget for a little while was... necessary. Natalia and Andrew were also there, with the latter seeming to become a lot more toned and fitter, even on top of how he was before. Carina knew he was still continuing his reading lessons and Francesca knew he would be writing a little less rushed in the future.

It was too late, however, to get up and leave the garden when Carina finally looked up. Her eyes found Eris' lithe form just across the roses and Carina forced herself to swallow back her words. The young queen did attempt to pack up and leave, and by pack up, simply take Lorcan back into her arms and stand. However the movement caught the attention of Eris, who turned her head to look in that same direction.

She smiled charmingly and raised a hand to wave, causing Carina to force a tight-lipped smile in response. The queen cradled her son in her arms, watching with dread as Eris steered Sven and herself down the path toward her.

"Carina, it's wonderful to see you again." Eris gushed, smiling warmly, like nothing was out of the ordinary, "I was just saying to Sven that I never see you out here."

"...It's often too warm. I find it difficult to do things even still now. I think I'm still adjusting." Carina drawled, gently patting Lorcan's bottom as his head laid against her upper arm.

Eris looked to the child, chuckling fondly and leaning forward, which forced Carina to hold her nerves and stay still, despite wanting the woman nowhere near her baby, "He's adorable. Beyond perfect."

Carina ignored her, glancing momentarily to Sven, "Weren't you supposed to be in a meeting five minutes ago? I'd offer to go for you-- but I think what you're doing is utterly ridiculous." She told him bluntly, taking a step to the side and thus away from Eris, all in the preparation to head back inside and give Lorcan his dinner. "If you're going to plan a war, Sven, you've got to commit to it at least. No one else in this palace will for you."

The other woman looked to her lover, reaching out to touch his arm, "I hope you didn't ruin any meetings for me, Your Majesty. I can always wait for your free time." She told him with the utmost concern.

Fighting the urge to tell the other woman to just shut up, Carina bit her tongue and kept her eyes on her husband (if only in name), "Natalia came to me looking for you... not that I can understand why. And then asked for me to sit in your place. This is your kingdom, Sven. You run it. You've made it very clear to me you want me out of the politics these days unless it's to be a trophy on your arm." She had no patience to act like the happy couple in front of Eris, who had seen the worst between the two monarchs by now. "Maybe spend more time in your office than in the bedroom while planning a war, yes?"