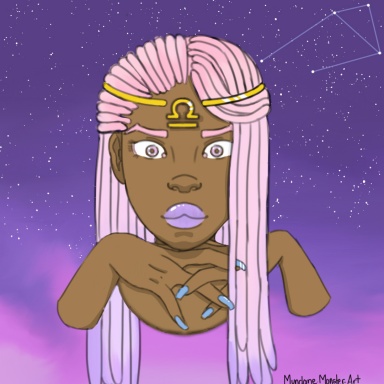 The most uninspiring of monsters
Original poster
Near the end of the 2016 election, a man named Miles Roland join the running. He appeared to be a well kept man who could appeal to the upper class as well as the middle and lower classes. Everyone was enthralled by his ideas to change the world and turn it into a utopia for everyone.

It was no surprise when he one.

His first act as president was to destroy the White House. Most were shocked at that and Congress was in rage as President Roland had done it without consulting them.

His next act was to eliminate competition.
Despite informing us that the atomic bomb was no longer going to be used to combat our enemies, the government had created a few, 'just in case.'
President Roland's Reign of Terror
January 21nd, 2017
In the disguise of a celebratory blimp, President Roland dropped Fat Lady onto the United Kingdom.

January 25th, 2017
With the United Kingdom done, the other countries have declared war on United States and have started scrambling to attack.

February 1st, 2018
China and North Korea become allies and take over South Korea. North Korea and South Korea merge to become Korea again. China and Korea gain control over Japan, turning it into a military base.

February 8th, 2018
China and Korea attack Texas and inadvertently, Mexico. Refugees from Mexico are welcomed into the states by President Roland and become his most avid supporters.

February 20th, 2018
Antarctica disappears.

March 13th, 2018
President Roland drops Cherub on Russia forcing Russian refugees into China and European countries.

March 15th, 2018
Presidant Roland seizes control of South America to use as food storage. He moves about twenty percent of the population to the United States and leaves the rest to 'cultivate' their native country.

April 1st, 2018
United States citizens are living like sardines as the country is so overpopulated. People are beginning to fight each other and stage rebellions against President Roland.

April 3rd, 2018
At the 'request' for more space President Roland sends his elite militia into Canada and massacres the entire country.

April 4th, 2018
The United States is still overpopulated but less crowded as fifty percent of the population have been sent to reside in Canada and Alaska.

April 9th, 2018
The United States is renamed the United Republic of America, as it's territory has expanded to include the former Canada.

July 4th, 2018
Presidant Roland plans to turn Africa into a military base.

July 6th, 2018
China and Korea manage to create an atomic bomb.

July 10th, 2018
China and Korea drop Red Star on Africa. The entire continent save for Madagascar is destroyed.

July 11th, 2018
It is revealed that their is a spy in the United Republic of America
The Witch Hunt and Declaration of War
July 20th, 2018
President Roland infiltrates his own country with spies to find the traitor.

August 1st, 2018
Over ten thousand people have been accused and executed but the spy has yet to be found.

August 3rd, 2018
China and Korea poison South America's water supply killing 70% of South America's population as well as most crops. They abduct the remain population in that country leaving it uninhabited.

August 10th, 2018
China and Korea's army becomes over six billion strong.

August 15, 2018
Presidant Roland scrambles to create a bigger army, and takes over Greenland, Madagascar and the Carribean countries.

August 26th, 2018
A massive earthquake destroys Australia, starts a monster tsunami and destroys the Phillipines and Japan.

August 31st, 2018
President Roland is secretly diagnosed with schizophrenia and told to resign. He refuses.

September 9th, 2018
With China and Korea weakened, President Roland prepares to attack. He drafts every adult, able bodied or not into the army and delcares war on China and Korea. His speech to his massive army is simply, "We will win or die trying."
September 12th, 2018
China and Korea's army as well as Presidant Roland and his army, destroy each other.

September 27th, 2018
The children left behind in the United Republic of America start their new lives. They rename the country, Playground.

September 28th, 2018
The chilren begin to form gangs and start to fight over control of the country.

October 14th, 2018
Small sinkholes begin to appear. A child ventures inside one and discovers numerous tunnels. Where do they lead?
So your a child living in Playground. Will you become a nomad? Will you join a gang? Or will you try to figure out where the tunnels lead? Or maybe you'll end up doing your own thing!​
(At least two Co-Gms needed! PM me!)
1) No godmodding
2) Children should be aged 5 to 17
3) No one should enter the sinkholes just yet.
4) This won't just be gang fights. I will introduce various problems as we move along.
5) Animals are present in this, in fact some poor hippie soul thinking they were doing the right thing, may have unlocked some zoo cages.
6) Puppy love can exist in here but good God please don't move past kissing. And any children below thirteen should not be doing ANYTHING remotely romantic.
7) Six characters max for everyone.
8) Teen pregnancy can exist but that's only for 16 to 17 year olds.
POSTING REQUIREMENTS
Third person past tense.
At least 8 sentences per post MINIMUM. But please if you're shooting for a large post, utilize indenting and proper paragraph spacing.
Each post should include the name of the character, as well as the location they are in.
MAP OF THE PLAYGROUND
(There are rinky dink ferries that move between Jungle Gym and the Seesaw Islands)

Jungle Gym
Named such because of the icy and rocky terrain that is difficult to traverse through unless you climb and crawl. Also because due to the massive earthquake sometime ago, most of the structures have fallen and serve as large obstacles. This region is controlled by the Wild Gang. Most of the gang's members are very fit and can traverse the region with no problem. They are usually former gymnasts and athletic children. The Jungle Gym has a lot of caribou and snow hares, however they also have quite a few polar bears.
Seesaw Islands
A very unsafe place to live because of the lack of stability of the islands. The islands are very eroded because of the constant nuclear bombings, but the gang who control the area have found a way to live there. The waters around the islands are abundant with fish and the Mermaid Gang is abundant with strong and fast swimmers as well as fishers and boaters.
Slide
Named because the Husky Gang resides in the cold and snowy mountains. These children can traverse through the snow and ice as if they're running on the sidewalk. They also utilize sled dogs to hunt as well as carry supplies. Slide isn't completely mountains and snow, but the nicer parts of it have been overrun by brown bears, polar bears and lynxes. Fortunately the mountainous part is filled with caribou and rabbits. Sometimes if they're lucky the Husky Gang can get down to the water and hunt seals that come close to land.
Swings
Swings is an urban area mostly covered by large skyscrapers. However it is next to impossible to travel on the ground as some zoo animals have escaped and frequently hunt down there. Fortunately the ingenious Gorilla Gang has found a wave to traverse the city via parkour and swinging on cables. The Gorilla Gang doesn't usually rely on hunting to eat, as their are warehouses that have nonperishable food in them, however they do need to watch out for the many predatory animals in the area, as well as the other gangs who often sneak into Swings when they're having supply shortages. The best thing about Swings is that they still have electricity.
Sandbox
The once diverse United Republic of America is now a sandy wasteland, with an abundance of sinkholes littering the area. The Scorpion Gang rules the area, however many nomad groups live there as well (they don't get along though). The inhabitants of Sandbox can travel across the sand relatively quickly and are adept at preparing for the many sandstorms that hit the area. Because most animals that live in the area are reptiles and snakes, the Scorpion Gang and the nomads have an immunity to most poisons and can eat them. However reptiles and snakes aren't very high in protein (or anything really) so the inhabitants of Sandbox often sneak into Swings or other area for food. There are buildings in Sandbox that the children reside in, but unlike in Swings, nothing works.
Use my character please and don't omit information.
Character Sheet
Real Image
Name ║ Age ║ Gang Name or Nomad
Position (in gang, remove if you're a nomad)
Gender
Sexual Orientation
Ethnicity
Personality
Likes
Dislikes
Weapon of Choice (be realistic, a five year old won't have a gun or be able to use it)
Outfit (Make sure if fits the region)
Brief History
(At least five sentences)
Family (Child aged Siblings/Cousins etc)
Other: (Anything extra info?)
Wild Gang
Leader - Reserved for Brea
Second in Command - OPEN
Members (0/5)
Mermaid Gang
Leader - OPEN
Second in Command - Reserved for Wonderful Thing
Members (1/5)
[Reserved for Brea]
Husky Gang
Leader - OPEN
Second in Command - OPEN
Members (0/5)
Gorilla Gang
Leader - Reserved for Wonderful Thing
Second in Command - Arina Katayeva played by AHmui
Members (0/5)
Scorpion Gang
Leader - OPEN
Second in Command - OPEN
Members (0/5)
Nomads
Spots (0/5)
Melody
║
16
║
Gorilla Gang
Gorilla Gang Leader
Female
Bisexual
Korean
Personality
Likes
Dislikes
Weapon of Choice
(be realistic, a five year old won't have a gun or be able to use it)
Outfit
Brief History
(At least five sentences)
Family
(Child aged Siblings/Cousins etc)
Other:
(Anything extra info?)
Name
║
9
║
Mermaid Gang
Mermaid Member
Female
Unsure
Cuban
Personality
Likes
Dislikes
Weapon of Choice
(be realistic, a five year old won't have a gun or be able to use it)
Outfit
Brief History
(At least five sentences)
Family
(Child aged Siblings/Cousins etc)
Other:
(Anything extra info?)
WIP
Last edited by a moderator: