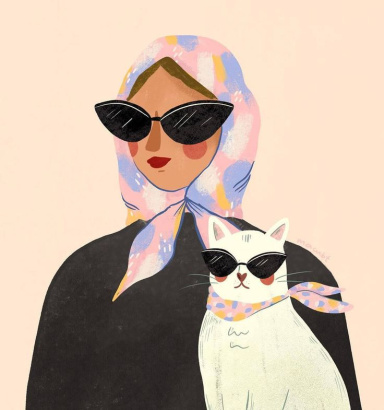 Django Jane
Original poster
DONATING MEMBER
The setting for this rp is the year 2021, roughly two years after Armis has ravaged the western hemisphere. As Reapers - hardened civilians joined with the remnants of the U.S. Army - your task is to reclaim U.S. territory by any means necessary, as well as cure any survivors found in your path. America will be brought back to its former glory - whether with its citizens cooperation or not. There are five classified roles available:
Containment Operative
The Catcher
Executioner
Tech Expert
Nurse
It is permitted to have more than one of each role (please refer to
Lore
for information). In addition, one character will be later selected for the added rank of First Officer - the next in command, should something befall the squad leader. If a certain role isn't filled by the time the rp starts, an NPC will take its place. I've also created a template code for the CS, though a plain sheet is readily available as well. Feel free to mess around with either of them.
Code:
[div=margin:auto;width:820px!important;][div=margin:auto;width:450px;min-height:453px!important;background:linear-gradient(#f4f4f4,#696966);display:inline-block;vertical-align:top;margin:7px;]
[CENTER]
[div=background-color: #ffffff;
border: 2px solid #000000;
margin: 0 auto 20px;
color: black;font-size:40px;text-shadow: 2px 2px 0px #ff4d00;
padding: 30px;
display: inline-block;][FONT=Orbitron]Insert Name Here[/FONT][/div][/CENTER]


[accordion=bcenter|90%]{slide=[div=background-color:#000000;color:#ffffff;margin:-7px;padding:7px;]O V E R V I E W[/div]|center}[div=background-color:#ffffff;color:#000000;font-size:12px;margin:-7px;padding:7px;]
[dscroll="180px"]
[COLOR=black][B]Name:[/B][/COLOR] 
[COLOR=black][B]Nickname:[/B][/COLOR] Optional
[COLOR=black][B]Age:[/B][/COLOR] 18+
[COLOR=black][B]Role:[/B][/COLOR] liek, what's ur career

[COLOR=black][B]Appearance:[/B][/COLOR]

[/dscroll]
[/div]
{/slide}
{slide=[div=background-color:#000000;color:#ffffff;margin:-7px;padding:7px;]P E R S O N A L[/div]|center}[div=background-color:#ffffff;color:#000000;font-size:12px;margin:-7px;padding:7px;]
[dscroll="180px"]
[B][COLOR=black]Personality:[/COLOR][/B]

[COLOR=black][B]Backstory:[/B][/COLOR]

[/dscroll]
[/div]
{/slide}
{slide=[div=background-color:#000000;color:#ffffff;margin:-7px;padding:7px;]A B I L I T I E S[/div]|center}[div=background-color:#ffffff;color:#000000;font-size:12px;margin:-7px;padding:7px;]
[dscroll="180px"]
[B][COLOR=black]Skills: [/COLOR][/B]

[B][COLOR=black]Weaknesses: [/COLOR][/B]

[/dscroll]
[/div]
{/slide}
{slide=[div=background-color:#000000;color:#ffffff;margin:-7px;padding:7px;]O T H E R[/div]|center}[div=background-color:#ffffff;color:#000000;font-size:12px;margin:-7px;padding:7px;]
[dscroll="180px"]
Anything else I should know about your character? Such as what equipment they have, supplies, etc.
[/dscroll]
[/div]
{/slide}[/accordion]
[div=width: 404px; height: 33px; overflow: hidden; margin: auto;][div=width: 58px; z-index: 1;][MEDIA=youtube]JaAWdljhD5o[/MEDIA][/div][div=padding: 5px; height: 38px; background-color:#000000; z-index: 2; pointer-events: none; top: -35px; opacity: 0.99; color: white;][FA]fa-play-circle fa-2x[/FA] [FA]fa-pause-circle fa-2x[/FA][SUP]  SONG NAME & ARTIST [/SUP][/div][/div]
[/div][div=margin:auto;background-image:url(https://via.placeholder.com/320x453/);width:320px;height:453px;display:inline-block;vertical-align:top;margin:7px;][/div][/div]
Name:
Nickname: (optional)
Age:
Role:

Appearance: (please provide a written description as well as an image)
Personality:
Background: (brief history. 3-5 paragraphs MAX)

Skills:
Weaknesses:
Other: Anything else I should know about your character? Such as what equipment they have, supplies, etc.

Theme Song:
Last edited: